An unbiased look at "team" performance during the season by assigning points to quality finishes at elite events.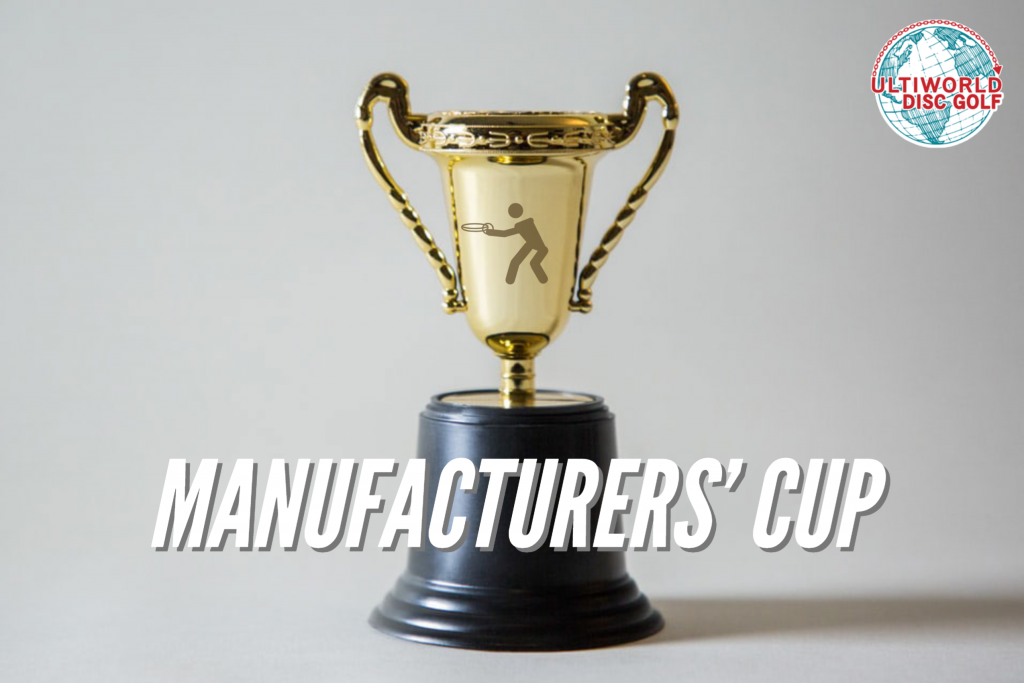 Early season standings in the 2021 Manufacturers' Cup race showed us a lot of what 2020 did.
The Manufacturers' Cup is an objective look at "team" performance during the season by assigning points to quality finishes at elite events.
As far as awarding points to players to count toward the cup, we only count top 10 finishes, and use a variation of the Formula 1 Constructors' Championship points system: winner of event receives 25 points, the second-place finisher 18 points, with 15, 12, 10, 8, 6, 4, 2, and 1 points for positions 3 through 10.
Ties in positions 1-9 split total points1. Ties in positions 10 and lower do not receive points.
Additionally, the highest round rating of the event gets 1 point added, and the hot round point can be awarded to more than one player, with each getting a full point.
---
In 2020, Innova took home its second consecutive Manufacturers' Cup in the Open division, and the start of 2021 was looking much the same. Discraft earned its first Manufacturers' Cup with its Open Women's success in 2020, and is also currently on a (tight) track to follow it up with another win.
The 2020 efficiency prizes, given to the manufacturers with the highest points per player finish, were Westside Discs in Open and Prodigy Disc in Open Women's.
Due to ongoing travel restrictions and cancellations, we've decided to exclude EuroTour and Prodigy Disc Pro Tour events from the 2021 Manufacturers' Cup, and will include results from Elite Series events, including PDGA Majors, National Tour, and Disc Golf Pro Tour. We will release a special edition including European results at the end of the season.
And now, the current 2021 standings leading up to 2021 PDGA Pro Worlds.
Open Women
With Paige Pierce's current hot streak and Hailey King's multiple NT wins, Discraft not only leads the overall standings but also the efficiency standings. The emergence of Heather Young on the Prodigy Team actually hurts its chances of repeating on the points per player crown.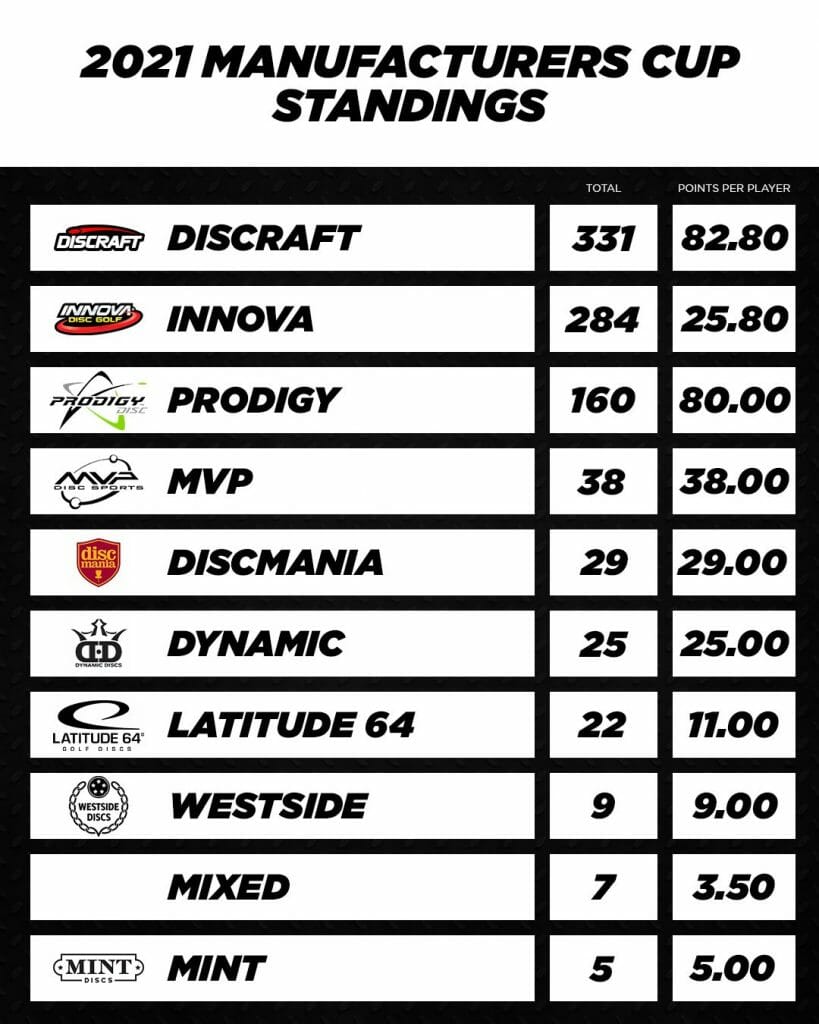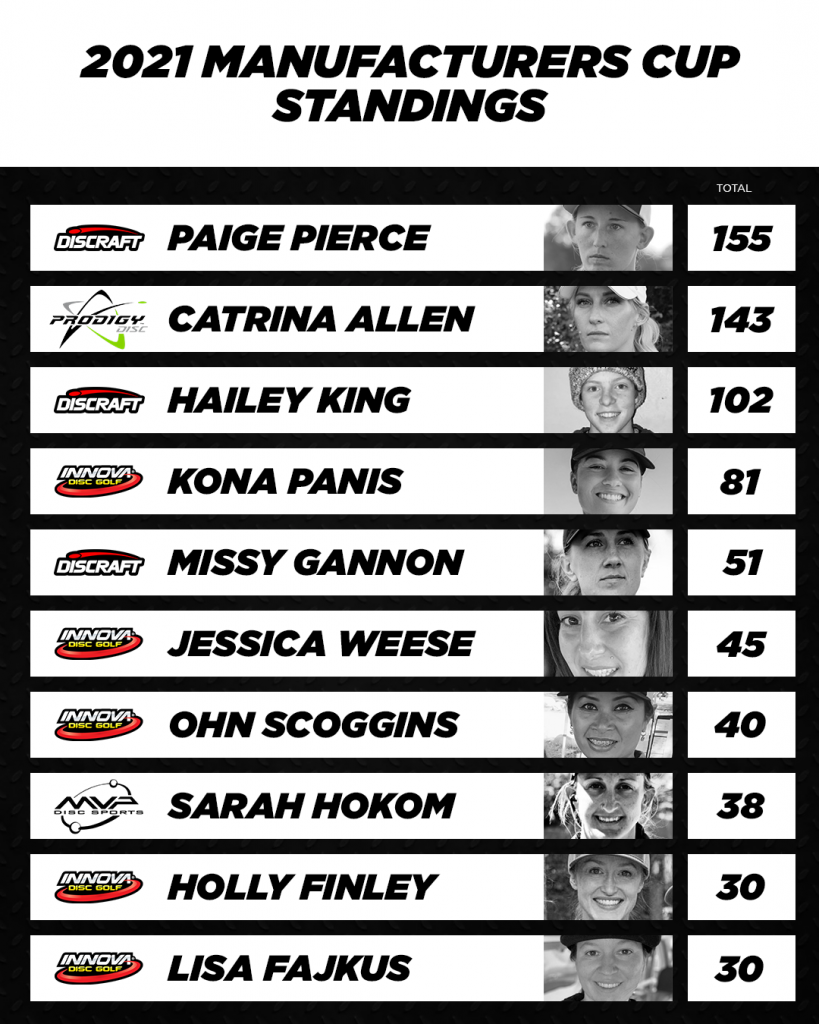 Open
Similar to Discraft on the Open Women's side, Innova is leading both the overall and efficiency race on the backs of Ricky Wysocki and Calvin Heimburg's strong starts. As events continue to unfold, Innova's points per player will most likely drop as more team members finish inside the top 10 — Innova currently has nine players scoring points in 2021, four more than any other team.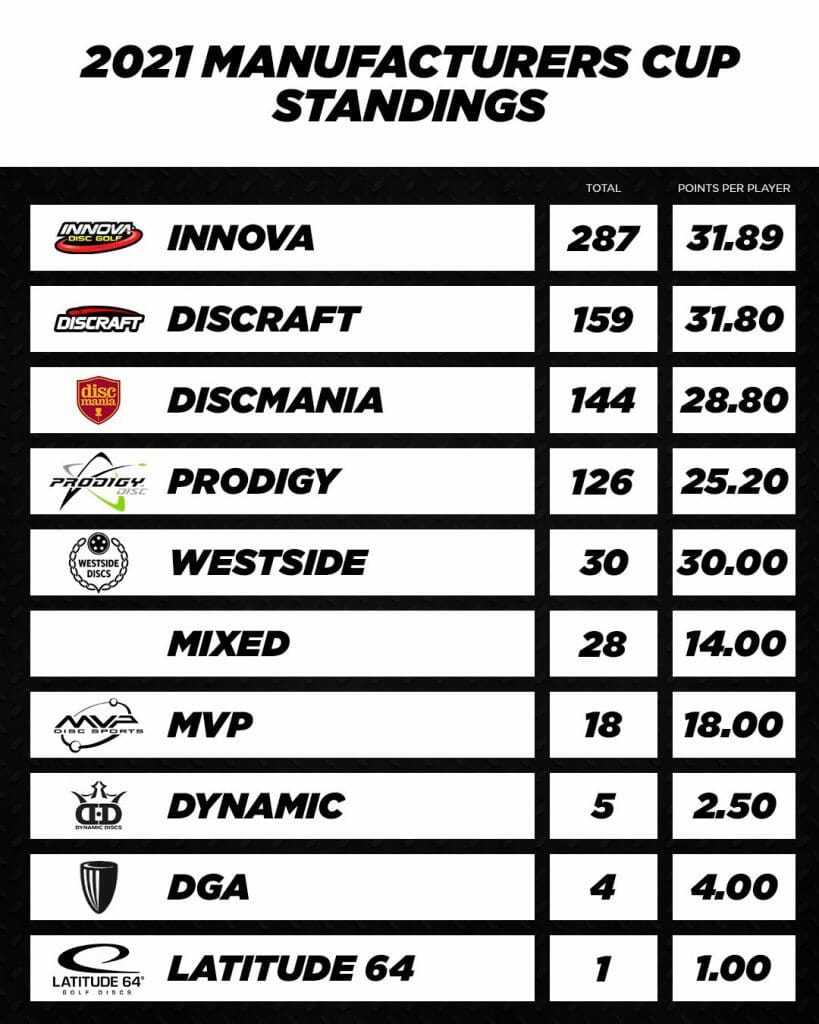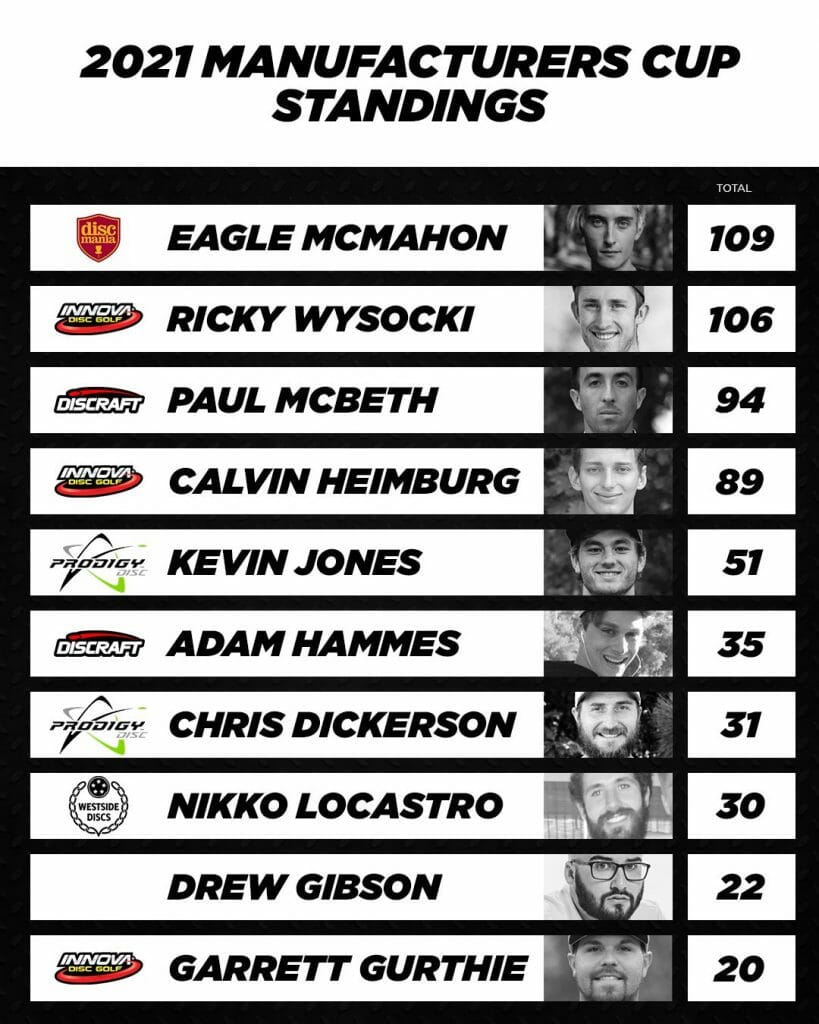 ---
points only split if at least one full point can be distributed, round down decimals in all occasions ↩