Rethinking the nature of National Tour courses and a look at the FPO field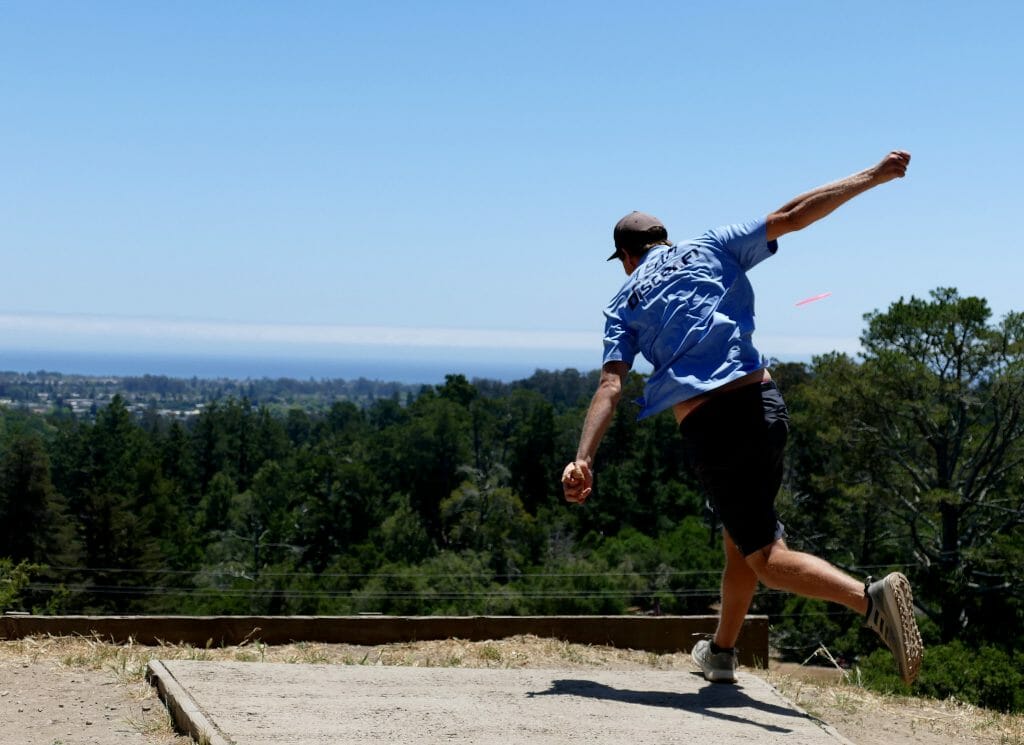 It only took Adam Hammes nine years of PDGA membership, four years of exclusively playing in the Open Division, and two years (and change) of dedicated touring for him to win his first PDGA National Tour Event.
That is, in a totally inadequate word, remarkable.
Let's get some context here:
Hammes is probably most readily compared to Eagle McMahon, and not just because of their age. Hammes had 18 wins in the Open Division before his first NT win. Eagle had 19. Eagle has been a registered member of the PDGA for 12 years, Hammes for nine. It took Eagle nine years to reach and surpass a 1030 rating, Hammes took eight years. Hammes last played in the Advanced division at US Ams in 2016 where he took second. Eagle's final event as an amateur was in 2011. Eagle played his first event outside of his home state of Colorado in 2014, six years into his "career" but even then only to neighboring states of  Wyoming, Nebraska, and Kansas for smaller events. Hammes was playing the Silver Cup as an amateur in 2015, two years into his "career." 
In 2017, the year before his first National Tour win, McMahon lost in heartbreaking fashion to Ricky Wysocki at the 2017 Aussie Open on the dearly departed World Tour. McMahon finished that season winless, but oh-so-close and always in contention at most events. As absurd as it sounds now, at the time there were people wondering, "Will this guy EVER get a signature win?" Hammes had his own close-but-no-cigar moment in 2019 at the Hall of Fame Classic when Calvin Heimburg bested him in a playoff. If you haven't seen it, go back and watch what is probably one of the most exciting final rounds in recent memory. It took both McMahon and Hammes a full season plus to round that bend and take home the W.
2019 Hall Of Fame Classic Playoff Adam Hammes Calvin Heimburg
In almost every area, McMahon and Hammes have had a very similar growth curve, however the crucial and glaring difference is the era and venues in which they did their growing. 
McMahon spent much of his developing years — literally, he was a child — cutting his competitive teeth in Colorado, only hitting the road "full time" in 2015. It's crucial to remember, 2015 pro disc golf looked very different than how it looks now. Live coverage? Rarely. Multiple cards post-produced by multiple companies? Lol, nope. The DGPT didn't even exist in 2015 except in Steve Dodge's exceptional imagination. 
Hammes represents a cohort of young and talented professional players who have essentially grown up and learned to play at the professional level while on full-time tour. Hammes took second at US Ams in 2016, and two years later he was playing at DGPT events. Not playing particularly well, relative to the field, but still playing and getting experience sharing the course with the biggest and best players in the game, in a professional capacity at professional events. In 2018, Hammes averaged a 62nd place finish across three DGPT events, Pro Worlds, and USDGC. In 2019, he averaged 20th place at 17 Elite Series events. In 2020, he averaged 13th across 10 Elite Series events, and this year Hammes is averaging 11th place, a number which could easily improve as the season progresses. 
What's especially remarkable is that Hammes is doing all of this against a significantly deeper field, on more challenging courses, and on a more demanding schedule than players of the previous, shall we call them, Pre-DGPT generations.
Now this is not to diminish the accomplishments of tour veterans like McMahon, Paul McBeth, Ricky Wysocki, Nikko Locastro, or any of our current greats, in fact quite the opposite. That they have continued to dominate at a high level against an onslaught of young, talented, 450-foot sidearm-having whippersnappers who are hitting the road earlier in their careers speaks volumes about how damn good they are. 
If Hammes is able to continue to grow and develop his game, and his McMahon-like trajectory is to continue, we'll be talking about him as a generational great. And it's not just Hammes who is on a similar trajectory. Kyle Klein only has five years as a PDGA member under his belt, has a DGPT Silver Series win this season, won two of the biggest amateur events in 2019, and just reached 1030 rated in the most recent update. Other young or new touring players like Casey White, Ezra Aderhold, Gavin Rathbun, Hailey King, Kona Panis, Heather Young, and even Kevin Jones to an extent, have all essentially "grown up" on tour, and found varying degrees of success. King, Panis, and Jones all have big wins to their names, and now that Hammes has joined their ranks, the future is looking exceptionally bright.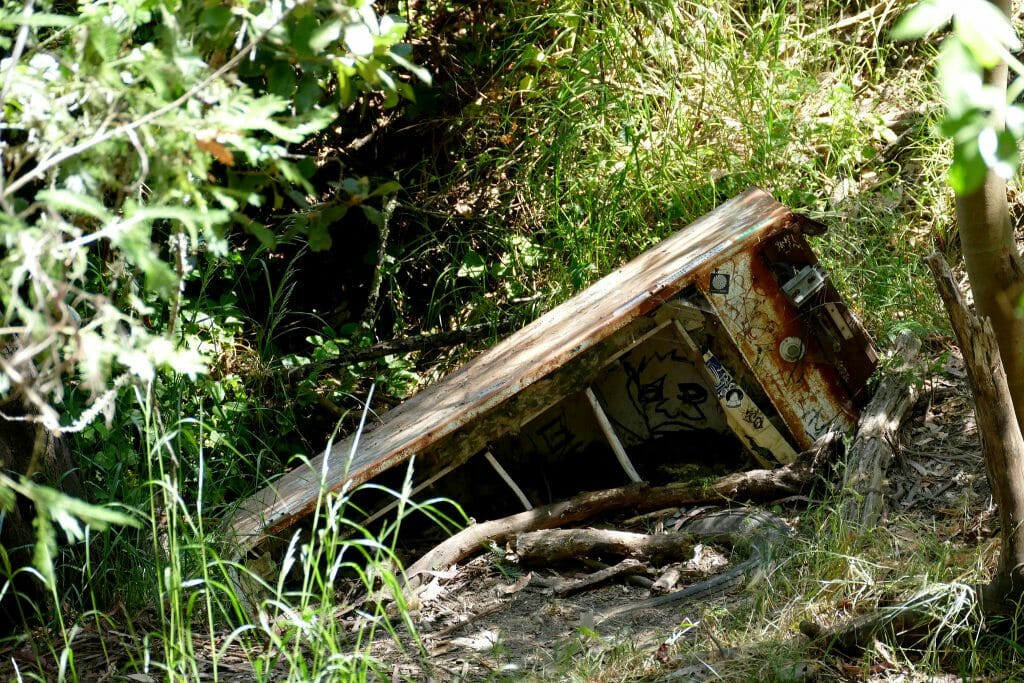 This year's iteration of the Masters Cup took place exclusively on the DeLaveaga Disc Golf Course, and not in tandem with the nearby municipal golf course which has in years past hosted the final round of the event. Some complained, but those complaints were more leveled at the disc golf course's propensity for dishing out heartbreaking roll-aways and touchy ground play, and the logistics of hosting a large tournament on such a challenging property. But, really, did a plurality of fans mind not seeing the final round at the golf course? Doubtful.
DeLa is special.. DeLa is finicky, cruel, and beautiful. DeLa has the "Top of the World." DeLa is also shorter, tighter, does not allow for live coverage, and spectating is difficult. If DeLa was a newly-installed course it would probably not make the cut for the Tour. And that's ok. And maybe, just maybe, just what the National Tour should be.
After shutting down in 2020, the National Tour was surpassed and left in the dust by the DGPT in terms of market share, prestige, and player respect. Many players have remarked in the media that they find the DGPT run events to be a significantly more "professional" experience in almost every quantitative and qualitative way. Obviously, stepping up amenities and improving the player experience should be a top priority, but maybe the National Tour can embrace some of its more…traditional roots, in order to find and establish it's identity for the future.
Could an "old school" vibe be what the National Tour should be about? Perhaps. 
After all, Fenway and Wrigley still exist and host MLB games, and part of the draw for fans of the Red Sox or Cubs is the history of the fields. Let the DGPT stretch the big arms and rope off the OB. The NT events could be a putter thrower's paradise at historic courses which highlight the origins and culture of the game. The NT can become an opportunity to try out new and experimental events and formats, calling back to the counter cultural origins of the disc sports to begin with. 
The DGPT has the PDGA beat when it comes to developing a capital "P" PROFESSIONAL tour, so let them have it. Let the National Tour be something else.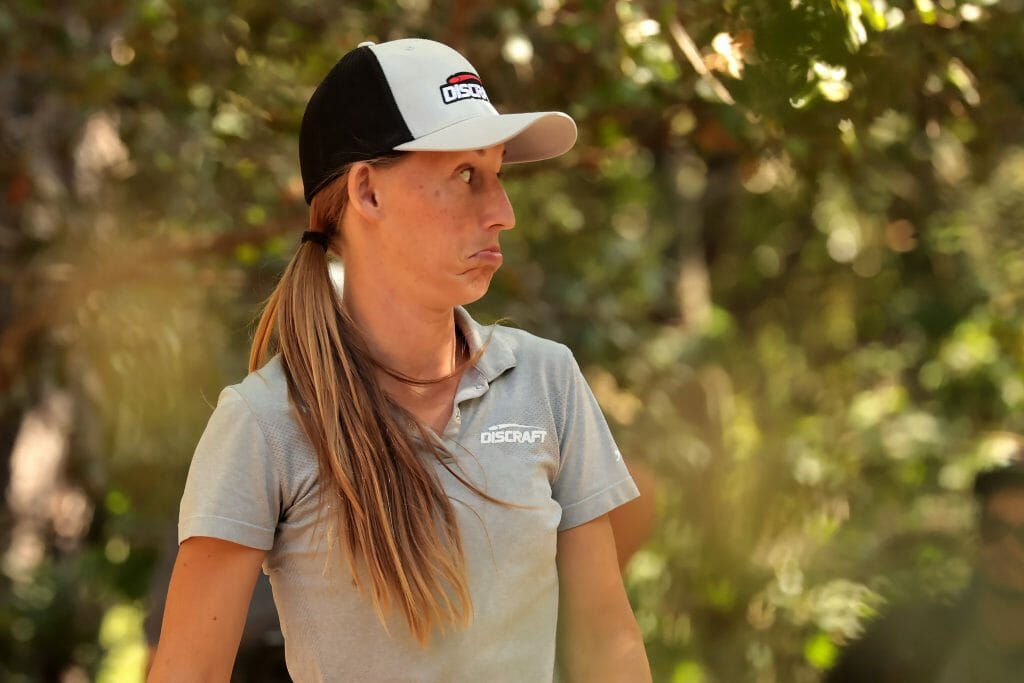 Any reports of Paige Pierce's decline have been much exaggerated. Pierce has now won three in-a-row and has looked dominant in the process. Over the last three events she has won by a combined 19 strokes. Her smallest margin of victory was a single stroke over Catrina Allen at the OTB Open, and those two were almost double-digits clear of third place.
During this three event stretch, Pierce has finished a combined 55 strokes better than the 10th place finishers at each event collectively. During the three tournament stretch prior to her return to Tour, where Pierce missed the podium each time, the winners beat the 10th place finishers by a combined 47 strokes. So, while Pierce has been a couple strokes better on average when she is winning than the field when it wins, and that passes the sniff test, the disparity even among the top 10 at any given FPO event is still jarring. Even still, at the end of the day, if you remove Pierce from the equation, there are only a small handful of players who can even mathematically challenge for the win. Why?
The answer isn't skill or ability. Kona Panis, Hailey King, Sarah Hokom, Heather Young, and Ellen Widboom have all found themselves in the top 10 and staring a long ways up, and they all have Elite or Silver Series wins to their names. So what is causing this?
Yes, the field is getting deeper but it's still comparatively shallow when compared to the MPO field, and surely that can account for some of the disparity. Pierce is a generational talent, sure, but she is mortal and historically the big gaps are not a new phenomenon. Just take a look back at some of Val Jenkins' wins from her prime as an example.
So, eliminating field size, the Great FPO Player Theory, and depth of talent, we are left with one explainer: the courses. Many commentators, media members, and players have noted that the FPO course layouts are often simply shortened versions of the MPO or Amateur layouts, or slapped together combinations of the both. 
Looking forward, it is time for the DGPT to start holding FPO layouts to the same high standards as they do the MPO field.