Round 1 Recap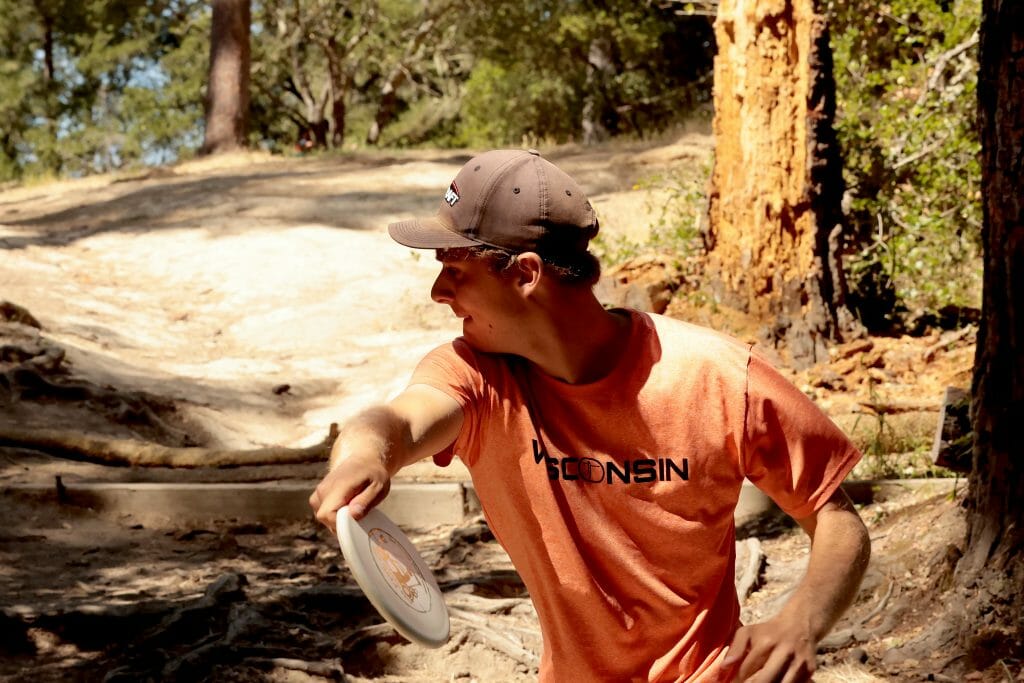 The Santa Cruz Masters Cup has that special bit of disc golf magic, and it was on full display for opening day at the PDGA National Tour event.
When Adam Hammes' putter is working you have to watch out. The Wisconsin native was 100% from Circle 1X on 13 attempts and pitched in another three makes from C2. Combine it with a bogey-free afternoon and Hammes is your round 1 leader at 14-under par, two strokes clear of the field. He took advantage of two of the three new par 4s, getting birdies on holes 16 and 17, and is putting his disc in the fairway at a 79% rate, good for second in the field.
As hot as Hammes' putter was, Brady Och from nearby Los Gatos, California was on another level. Och hit 6-of-7 chances from Circle 2, and used the extra strokes he gained to earn a tie for third at 11-under par with Jeremy Koling and Kyle Klein. Only recently has Och rejoined the 1000-rated ranks, and the Californian finished 30th at the 2019 Masters Cup, the only other time he played the event. He does not currently have a picture on his UDisc Live profile.
Kevin Jones is in solo second at 12-under par after annihilating the fairways of DeLa. He's first in fairway hits and finding both C1 and C2 in regulation, as well as leading the division in strokes gained from tee-to-green at 7.3 after one round, 1.5 strokes better than the next closest player. If he can clean up a couple two putts then he is right there with Hammes.
Paul McBeth and Ricky Wysocki are tied in sixth with Alden Harris at 10-under par and the former world champs got there in different ways. McBeth struggled (by his standards) to create enough scoring chances but was bogey-free. Wysocki found the scoring opportunities, yet added three bogeys. McBeth also started hot with four straight birdies, while Wysocki was even par through eight holes of the 24-hole layout.
Tall Paul Oman aced the right-turning, 215-foot hole 11, finding chains instead of the huge drop-off near the basket.
Statline
With an eagle on hole 14, Paul Ulibarri was the only player to get an eagle on the day — not counting Oman's ace — and was also the only player to reach Circle 1 off the tee on hole 14. Six other players reached Circle 2 but all recorded birdies. Ulibarri connected from 27-feet for a deuce.