You know players like Henna Blomroos and Albert Tamm already. Get to know a handful more.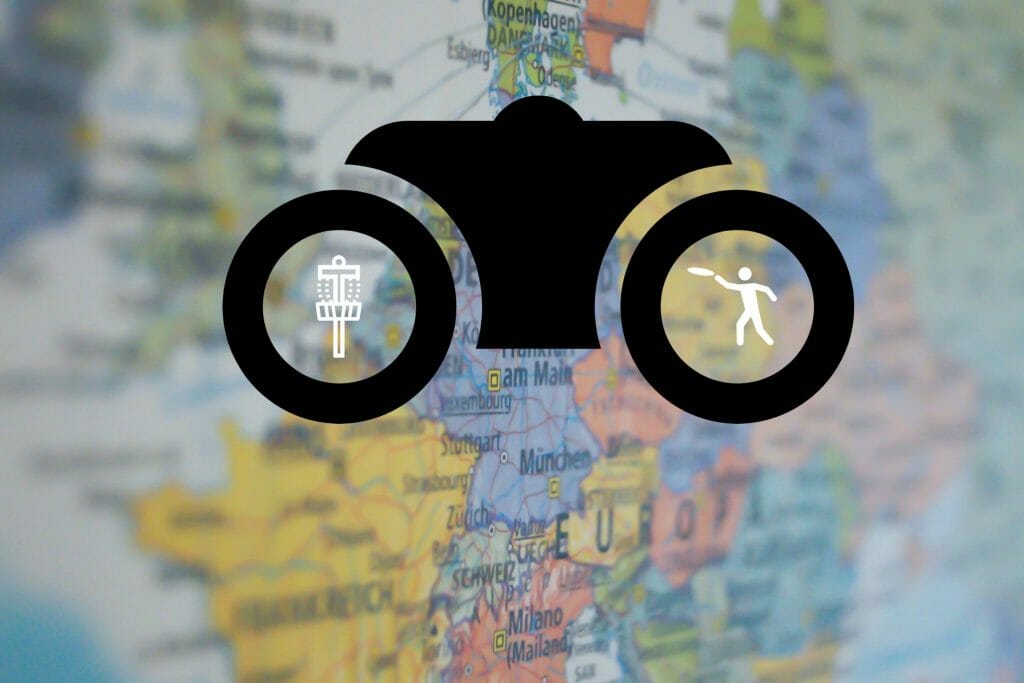 With the first Prodigy Disc Pro Tour event of 2021 taking place this weekend in Helsinki, and Kristin Tattar having dried off from one of her polar plunges long enough to lift her fourth and biggest trophy of the year today in Estonia, the European tour season is officially underway.
As the EuroTour prepares to also get going, here are five players you may not already know who are doing big things on the other side of the Atlantic.
2020 was supposed to be Vikstrom's introduction to the US market, but unfortunately, COVID delayed those plans. However, before the travel restrictions, he was able to finish in the top 10 at the Las Vegas Challenge and top 25 at the Memorial. Vikstrom can absolutely annihilate a disc, and hopefully, he'll be able to showcase that ability on coverage next to some of the top players from the US later this year. Vikstrom took down the Finnish Nationals in 2019 at just age 16, a remarkable accomplishment that figures to just be one of many signature wins as he goes forward.
While not competing in the first Prodigy Pro Tour Event this weekend, Blær is a player to watch for in the European scene this year and beyond. A 2x Icelandic disc golf champion, Blær currently boasts the highest rating in Iceland, as well as a top 25 rating in Europe. While COVID kept him from playing events outside of his home country in 2020, he had a good amount of success in 2019, finishing in the top five at all of the EuroTour events that he played. He'll look to build off that success this year, and get back to lighting up the EuroTour, putting Iceland on the map, and showing that he can hang with the top players in Europe.
Blaer Orn Near Ace Central Coast Disc Golf
While the FPO field in Europe is largely dominated by the trio of Salonen, Blomroos, and Tattar, a number of women are starting to emerge as challengers for the European crown. Amongst that crowd is Lorentzen, the top FPO player out of Norway. Lorentzen sits just outside the top three, ratings-wise, as the fourth highest rated woman on the continent, and will look to build off of a strong 2020, in which she notched a sixth place finish at the Las Vegas Challenge. Her rapid improvement could see her competing for her first signature win sooner rather than later, with a rating jump of almost 40 points last year. If she can keep up that type of progress, she could quickly add her name to the list for the top woman in Europe. We know she takes her training seriously.
Norway's highest-rated player, Håland enters 2020 with a career-best rating after dominating the Norwegian scene last year. He's gotten a taste of international tournament play last year, and proved he belonged with the biggest names, with a solid top-25 finish at the Las Vegas Challenge, as well as hitting this sick ace at the 2019 World Championships in Lake Eureka. Don't be surprised to see Håland's name towards the top of the leaderboard at the big European tournaments this year, doing his part to end the Finnish dominance.
Another young Finnish phenom, Anttila is just 20 years old, but already has the third highest rating in Finland. He enters as the defending champion at the Prodigy Disc Pro Tour event #1 in Helsinki this weekend, which was the start of a very solid 2020 for him. He built on that success later in the year, taking down the 2020 Finnish Nationals, edging Jesse Nieminen in a playoff after shooting a blistering 1070-rated third round. Watch for him to come out of the gates hot this season, proving that he can not only hang with Europe's best, but also any player in the world.