Round 3 Recap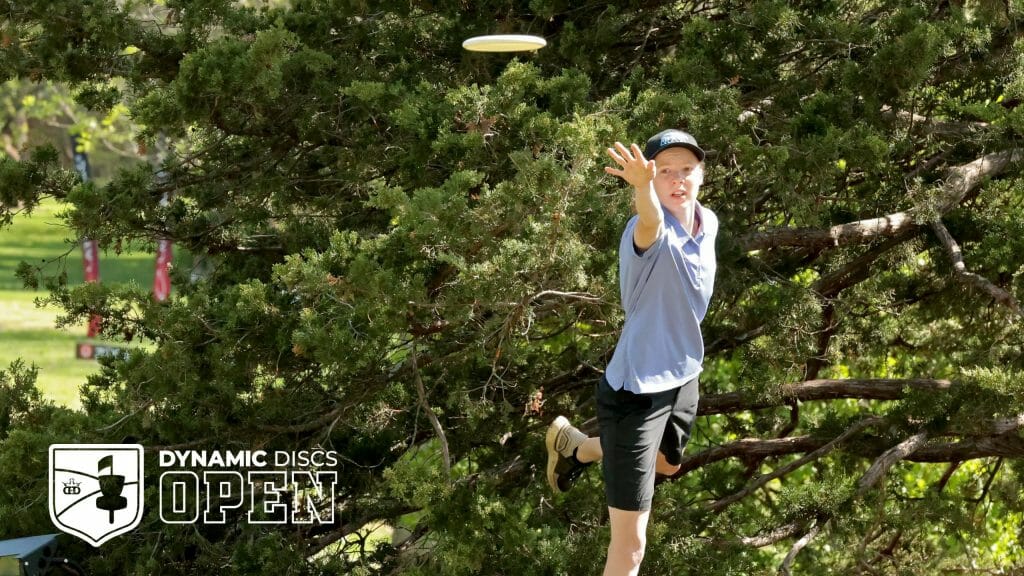 The move to Emporia Country Club for round 3 of the Dynamic Discs Open did not bode well for those chasing the leaders, as strokes are not as easy to pick up here compared to Jones Gold. To be fair, it does make it much easier for those leaders to drop strokes of their own, but we didn't see that on Friday.
Overtaking the lead from Catrina Allen was Hailey King, whose 992-rated, 5-under par round has her in first by one stroke at 13-under par total. King didn't miss a Circle 1X putt until hole 15, her only miss from inside of 33 feet, and her fairway hit rate was an astonishing 91%, 14 percentage points higher than the next closest players, Allen and Macie Walker. With the blend of accuracy off the tee and on the green King has shown for three rounds, she may have the inside track on her second PDGA National Tour win of 2021.
Allen continues to dominate the skies in Kansas, parking 22% of the holes out at the Country Club on Friday, but was also letting it get a little loose, resulting in five OB strokes, the most in the top five. Four of those OB strokes led directly to four of Allen's five bogeys. Her 1-under par third round is just one stroke shy of her best round at ECC last season, she just can't go over par on Saturday like she did twice in 2020 if she wants to win her fourth event of the year. Allen is at 12-under par total.
It should be a lot of fun watching Walker (3rd, 4-under), Kona Panis (4th, 3-under), and Heather Young (5th, 1-under) battle for the final podium spot. Not one of the three has ever finished top five at an NT, and a podium would be a big confidence booster as the Tour heads into the sticky summer months. Walker has shown a lot of composure with extended time on the lead card, yet has struggled since round 1 inside the circle. The same can be said for Panis, who is loving the fairways and tolerating the greens; she two-putted six times in round 3. Despite not having the distance ability of the players ahead of her, Young has connected on 94% (!) of her C1X putts over three rounds going 31-of-33, and limiting her penalty strokes overall as well.
Walker is not currently registered for an Elite Series event until August's Idlewild Open, and Young is also off the main tour until Pro Worlds in June. The Volunteers will be facing off at the Tennessee State Championship in early June.
Carrying over the momentum from round 2 was Maria Oliva, who is a couple strokes clear of Erika Stinchcomb in sixth place. She'll be looking for a career-best Elite Series finish. Her prior top spot was eighth at the 2017 Waco Annual Charity Open.
Statline
While Catrina Allen has a six stroke advantage over Hailey King on strokes gained from tee-to-green through three rounds, King is about seven and a half strokes better on strokes gained on the green than Allen. That tee-to-green advantage shrank to only about half a stroke in Allen's favor during round 3, and King still had about two and a half strokes gained putting over Allen.
Highlights
Hailey King would make good on the birdie.
hailey king hole 11 drive rnd 3 ddo
Catrina Allen knocked down this tester on hole 14 after a tough rollaway on her birdie attempt.
catrina allen hole 14 putt rnd 3 ddo