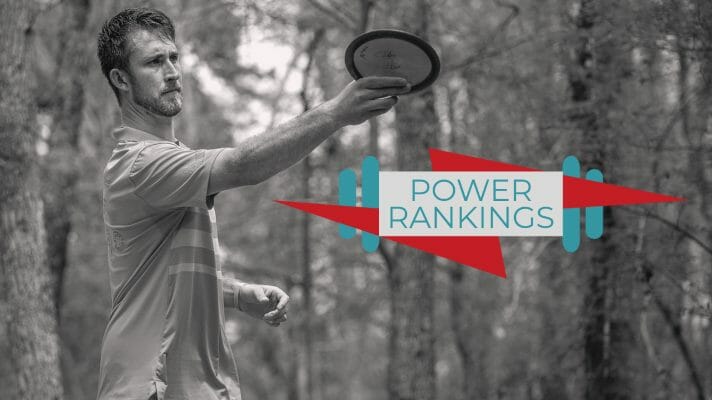 The 2021 season began with parity atop the leaderboard. Through three Elite and Silver Series events we had three different winners: Eagle McMahon, Nikko Locastro, and Ricky Wysocki. Oh how things have changed. Wysocki hasn't looked back after emerging victorious from his classic tilt wit Paul McBeth in Belton. He bagged both Elite Series titles up for grabs after Belton and now owns 50% of the W's through six tour stops. The tour has a clear cut number 1.
The trio of Calvin Heimburg, McBeth, and McMahon continue to offer Wysocki his stiffest competition, though Heimburg seems to be the only one firing on all cylinders. Of those three, he is the only one to win a tournament, The Vintage Open, during Wysocki's run. McBeth, on the other hand has yet to claim a victory on the proper tour this year and is struggling on the green; McMahon took home the first title of the year in Vegas, but has battled minor injuries since.
Maybe because of its World Championship pedigree, next weekend's Dynamic Discs Open in Emporia, Kansas seems like the start of the real push toward the PDGA World Championships in Ogden, Utah, which begins in just under two months. We know who's in the driver's seat, who wants to challenge for pole position?
Note: while COVID travel restrictions remain in place, this list considers players based in America. We will break out an international top 10 once the season gets underway across the pond.
Methodology: We combine an algorithmic objective ranking with subjective ballots submitted by UWDG staff. The algorithm uses a standardized scoring model to compare elite events, awards competition and cash bonuses, and features a decay function that gradually phases out past results. For the second regular season ranking, staff considered the following criteria: 1. results from the 2021 Elite and Silver Series events, 2. UDisc and PDGA statistical measures, 3. the previous UWDG Power Rankings, and 4. their super subjective vibes, gut feelings, and premonitions heading into the Dynamic Discs Open.
Full breakdowns for each player continue below.
Bonus Content for Ultiworld Disc Golf MPO Power Rankings (US Edition): April 23, 2021 is only available to Ultiworld Subscribers
Already have a subscription? Log in
Whether you visit Ultiworld for our reporting, our podcasts, or our video coverage, you can help us continue to provide high quality content with a subscription. By becoming a subscriber, not only do you receive benefits like bonus content and full article RSS feeds, you also help fund all of Ultiworld's coverage in general. We appreciate your support!