Some spicy underdog picks this week!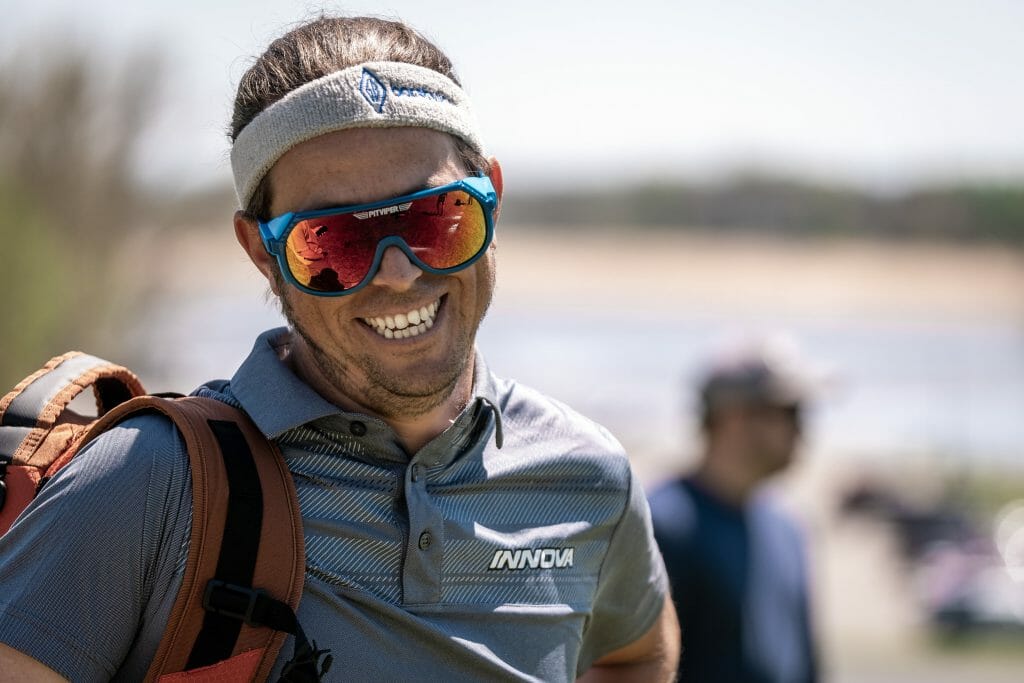 The Elite Series pushes north this weekend for the Jonesboro Open in Arkansas, where the pros will take on the challenging Disc Side of Heaven course. This is the fourth year that the event will be played as an Elite Series event. Additionally, due to the pandemic rescheduling to October in 2020, this will be the second time in just over six months that the tournament is played. To put some context to this week's predictions, let's look back at the past playings of the Jonesboro Open.
Sports writers are often too quick to hyperbolize. Grand terms and sweeping claims get people excited and make it look like you really know something. To call someone the best is to suggest that you have such a command of the game that you are qualified to make that statement — the appeal is clear. I, on the other hand, am fully aware that I don't really know much more about the sport than your average disc golfer. I therefore try to avoid making any big claims that I can't solidly back up with data. But one thing I feel very comfortable saying is that this is Paige Pierce's tournament. It's become an annual tradition for her to win the event. She has won the tournament the past four years in a row! In 2018, she won by 10 strokes; in 2020, 13 strokes! Even with a little bit of uneven performance in recent tournaments, it is hers to lose this weekend.
It doesn't get much more diverse when we move down the leaderboard. Catrina Allen has taken second the last two years, and Jennifer Allen claimed the #2 spot the year before that. The top five has largely been a who's who of the top-rated female players.
It's been less clear cut for the men. Over the past four years, Ricky Wysocki has won twice, while Paul McBeth and Calvin Heimburg have each won once. Also very much in the mix is Garrett Gurthie, who finished second, second, and third over the last three years. All of those guys are back this year, and none of them have shown any signs of slowing down. Heimburg has the hot hand right now after winning the Vintage Open, but it is hard to say that will provide any bump when the competition is the combined steamroller of McBeth and Wysocki. What will the model predict?
Texas States was a very successful week for our model. In the FPO, it correctly predicted Rebecca Cox and Catrina Allen. Four more of our actual and honorable mention picks wound up in the top ten: Hailey King won and Jessica Weese, Sarah Hokom, and Ohn Scoggins took eighth and tied for ninth. Paige Pierce nearly mounted a comeback in the third round but wasn't able to overcome a mediocre score in round two.
It was a similar story in the men's field. We were right on Paul McBeth and Ricky Wysocki, who finished in first and third. The real story, though, is when we look at our full slate of actual and honorable mention picks. Overall, including our honorable mentions, eight of our ten picks finished in the top eleven spots. Of note, Gregg Barsby and Nathan Queen tied for eleventh, just two strokes out of fifth place. The Barsby prediction turned out to be a particularly good underdog pick. While he has historically placed very well, this year that has not been the case. Prior to Texas States, he had finished 64th and 78th at the last two Elite Series events, so an eleventh place finish is a stark improvement. While you don't want to make too much of one tournament, we are encouraged by the fact that the model has had success selecting both obvious picks and underdogs.
For the MPO this week, we are predicting a top five of:
Ricky Wysocki
Paul McBeth
Emerson Keith
Garrett Gurthie
Paul Ulibarri
Some day we will come to a tournament where betting on McBeth and Wysocki isn't the best thing to do, but we aren't there yet. They are both having great seasons, and they have both had a lot of success at Jonesboro in the past. Similar story with Gurthie. Neither Keith nor Ulibarri has made the top ten at an Elite Series event this year, but both have traditionally over-performed at Jonesboro: we think this could be their week to shine. On the honorable mention list, our predictions are: Calvin Heimburg, Eagle McMahon, Eric Oakley, Drew Gibson, and James Conrad.
Looking at the FPO, the concentration of success over the past few years dominates the predictions. We predict a top five of:
Paige Pierce
Catrina Allen
Lisa Fajkus
Hailey King
Kona Star Panis
In honorable mentions, we predict: Rebecca Cox, Jessica Weese, Madison Walker, Christina Linthicum, and Vanessa Van Dyken.
Let's enjoy a slice of disc side of heaven!