Some of Jarva's holes have been eliminated, but the course is still going strong -- for now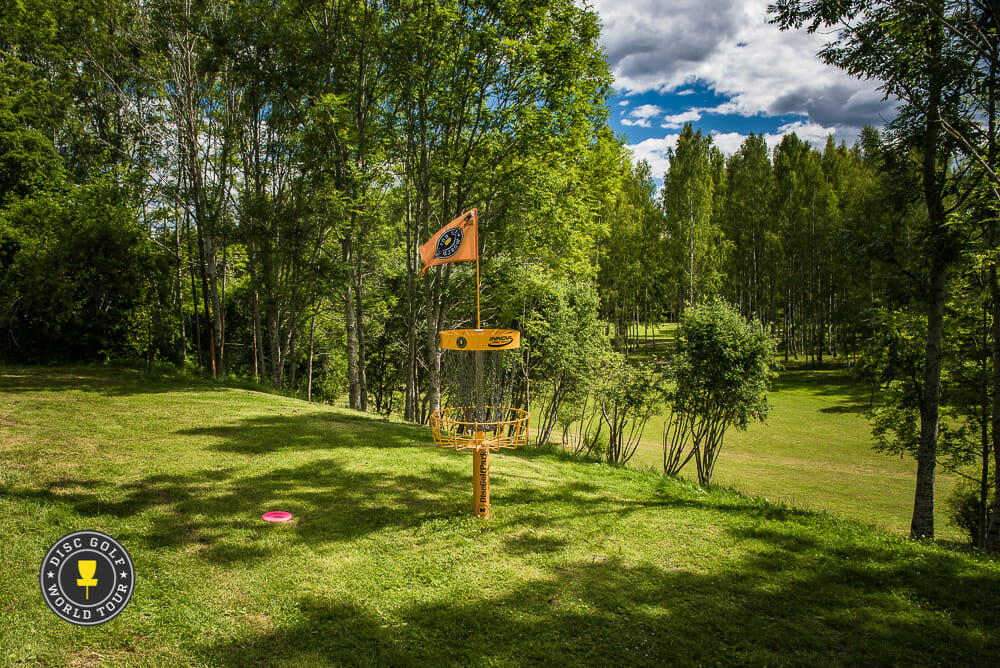 The debacle surrounding the reappropriation of public land at Järvafältet in suburban Stockholm is a sad saga filled with more twists and turns than this epic rollaway at the 2016 European Masters. If you're new to the sport of disc golf, let me summarize the situation: The city of Stockholm is trying to erect a new graveyard upon an old landfill that one Mats Löf has spent the last 26 years of his life carefully sculpting into the world's premier disc golf course, according to UDisc. Understandably, disc golfers are not pleased.
As I reach Järva Disc Golf Park's pro shop manager Simon Lindgren on the phone to research a follow up to my 2019 PDGA article on the imminent demise of the course, he is surprisingly chipper and eager to speak on more positive developments.
"I want to start by correcting the widespread rumor that Järva DiscGolfPark is dead and buried," he said. "Nothing could be further from the truth!"
Developments have been constant yet reliable information scant, so this news is confusing to me.
"Yes, we've lost 13 holes permanently," said Lindgren. "Mainly holes 2 through 9 and a host of holes on the third loop1. But we've put in four new ones to bring us back up to 18. These, along with an update of the Junior course from six to nine holes, are guaranteed for the duration of the first stages of graveyard construction. Five years, all told."
"This whole thing is still ridiculous on all fronts, but with the explosive growth of the sport during the pandemic, Järva is making great progress across the board," he added.
For the first time, Järva is operating year-round, and Lindgren said that the course has made more money over this winter off-season than in the entire 2007 summer. "There were even days in February when the parking lot was at capacity and lines formed on tee pads," said Lindgren. "I've gained year round employment because of these developments, and as we launch into the regular season on March 28th, the shop will be open 7 days a week. During high season between mid June and September, we're moving into two shifts, keeping the course open from 8 AM to 8 PM."
The on-site restaurant opens daily at noon and is expanding its menu to offer more carryout items. The pro shop, too, is growing: it's added Kastaplast and Latitude 64 discs to its Innova and Discmania offerings.
"Another thing we've done is add an online shop," said Lindgren. "In fact I've been busy through the off-season with shipping Järva DGP custom stamped discs to customers in the US."
An unexpected slew of silver linings illuminates the trail leading to the inevitable day when tombstoned Undertakers cede land to tombstones prepared by undertakers. But as COVID-19 vaccines meet veins at unprecedented arm speeds, there is no time like the present to book your flights to Arlanda International Airport and get your own little slice of disc golf history. Preferably as a stop-over on your way towards the disc golf destination of the future, in the Åland Islands, just off the coast of Stockholm.
Coming soon: a more thorough exploration of the never ending story of Järva Kyrkogård!
---
Järva DGP consists of three nine hole loops all feeding out of one central hub ↩