What can we take away from one weekend of disc golf?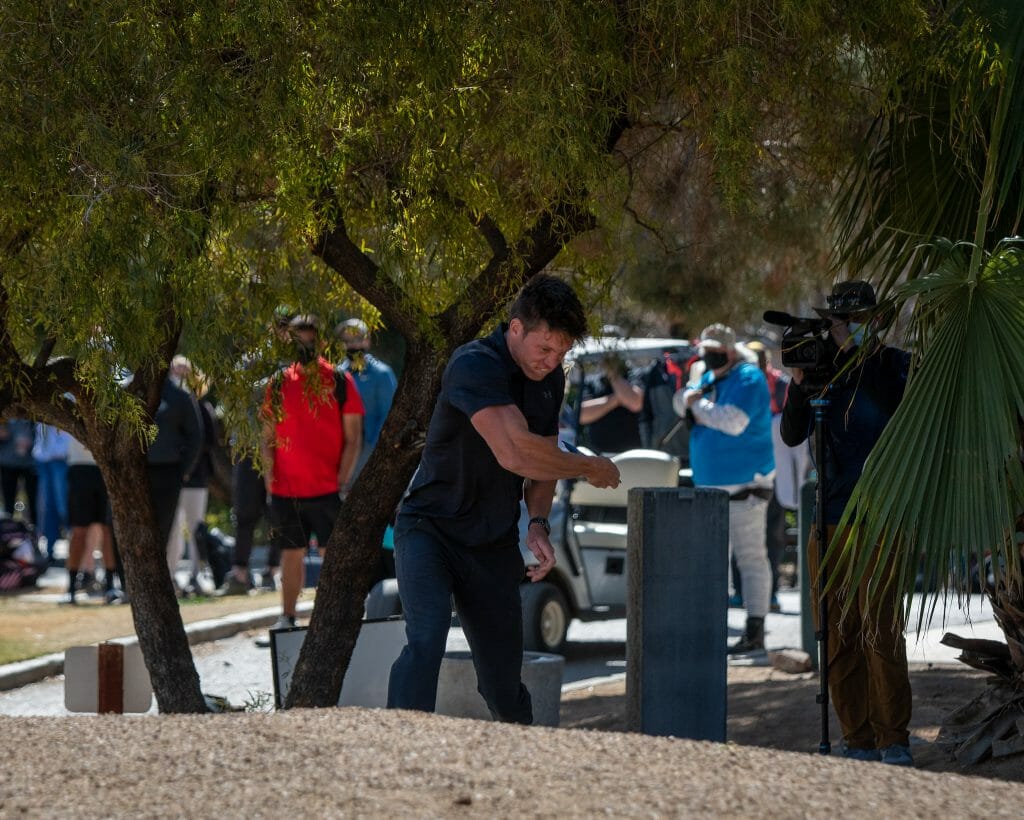 Years ago, I heard an anecdote about the NBA Summer League that I think about a lot and overapply to many situations. The basic idea was that the Summer League does not teach you who can play at an elite level, but it does point out who is struggling to flash the skills necessary to succeed and carve out a role on an NBA roster.
As the dust settles in the desert, the Las Vegas Challenge did not teach us who is capable of playing good disc golf. The final round lead card for the Open division featured four players rated in the 1050s. We did not learn anything from that. Instead, it allows us to poke holes in areas that may need improvement. A below-average finish at the beginning of the season does not doom a year, but it should teach us something.
A lesson for the FPO field is that Paige Pierce and Catrina Allen are not going anywhere. If it wasn't already firmly established, the ongoing rivalry between these two champions has become the greatest in our sport. Yet again, the connection between Allen and Pierce was like an invisible rubber band that keeps them attached, allowing neither to escape with an easy win.
We have been waiting for another American FPO player to step up and consistently challenge the top of the division, especially with the Europeans currently unable to travel stateside. After her win at the DGPT Championship, Hailey King was immediately saddled with heavy expectations. To continue the NBA analogy, King coming into LVC was like the reigning Rookie of the Year returning for a second year of Summer League to play with the draftees and camp invites. That player is expected to be one of the five best players in attendance. Anything less invites criticism.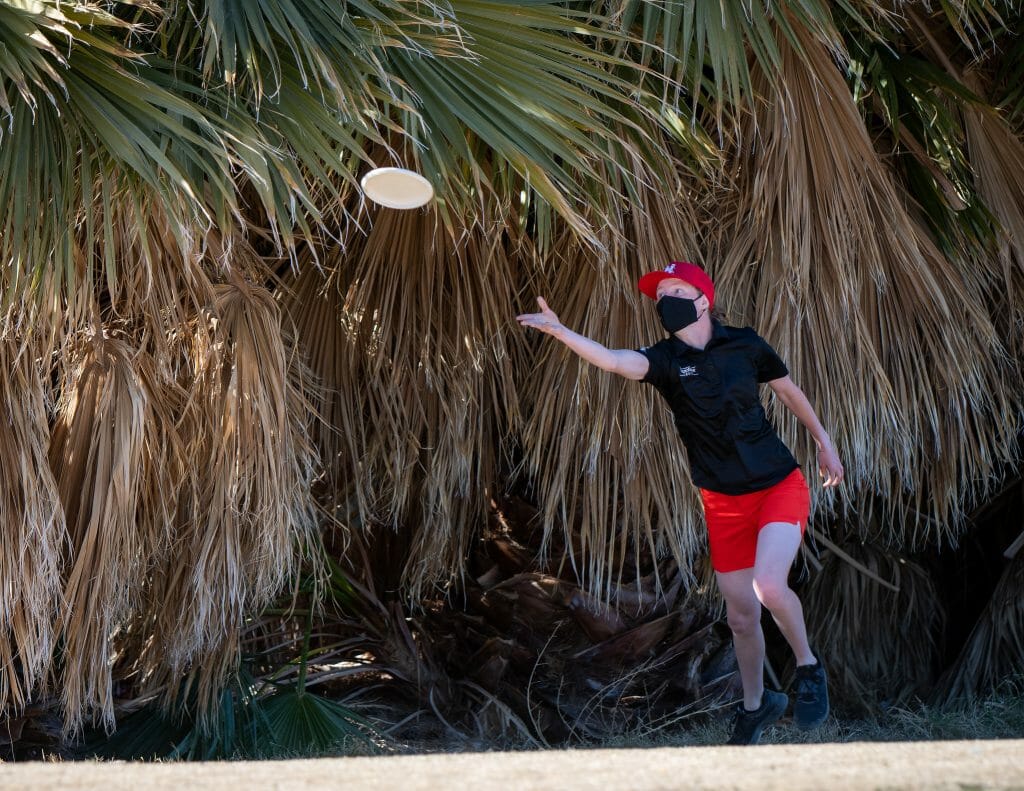 King's round 1 invites criticism. She was able to salvage her weekend with a fifth place finish, but had only the final three round scores counted she would have comfortably taken home third place. King no longer has the luxury of an off day.
Overshadowed by the battle of the two titans in this final round, was the battle for third and fourth between two other potential challengers. Jessica Weese fought to hold her 1-throw lead over Ohn Scoggins all afternoon. Scoggins' persistent and consistent round was only marred by two bogeys while Weese only blotted her scorecard once. The difference, it seemed, was Weese's remarkable putting. She hit several long, arcing anhyzer putts to save par or make birdie. These proved the difference between third and fourth place in the end. A healthy Weese looked quite formidable in Vegas.
As mentioned earlier, seeing Eagle McMahon, Calvin Heimburg, Paul McBeth, and Ricky Wysocki playing together on the final day was no surprise. We did learn, however, where some of these top players are in their games early in 2021.
On hole four, McBeth and Wysocki both showed a just perceptible freeze in the motion of their follow through, a pause that reveals the tentativeness of a player trying to steer the disc onto the green. Both shots fell more than 50 feet short of the pin and left birdie putts that proved too difficult. McMahon's release showed more commitment and trust in the flight of the disc: he was left with a 15-footer for birdie. He gained a stroke on the card. Heimburg hit an early tree and was staring down disaster before canning one of several incredible long putts in the round that kept him in contention until late in the round. 
For players still trying to earn their recognition as top-tier talent, Ezra Aderhold probably did the most. You could almost envision his lead from round 2 disappearing on Saturday before it happened, yet he pulled himself back up from the chase card to earn a tie for second place. This one event does not make Aderhold a star, but it does help verify the hype he's cultivated over the past 12 months.
At the other end of the spectrum, on paper, a 14th place finish for Adam Hammes is solid if not spectacular. He's already won a couple A-tiers in 2021 so his season start seems right on track with what should be a successful year where he is finishing on or near the podium at Elite Series events. His scorecard, however, is a bit worrisome. Hammes is known as an aggressive and dead-eye putter, yet he never finished a round in Las Vegas over 70% from Circle 1X, two-putting at least twice, and as many as four times, per round.
His lowest putting percentage came during round 2, where the conditions were perfect and Hammes parked 11 holes, only needing to attempt three C1X putts. Maybe it was the wind that was bothering Hammes on the green, or maybe he just wasn't in the flow state. Either way, he still proved he could hang with the best when the #1 part of his game was letting him down.
Even the media is not immune to some early season hiccups. The Disc Golf Network got dragged for a subpar showing at the DGPT All-Stars Weekend, but, despite some tech hiccups and absent some on-course audio snafus, the broadcast was much improved in Vegas. The livestream welcomed Ian Anderson to the booth and was able to produce almost constant round coverage bouncing between cards. Jomez welcomed the trio of Jeremy Koling, Nate Sexton, and Paul Ulibarri in the booth for their lead card MPO coverage, but perhaps most notable was a reference to McBeth's new $10 million contract followed by 14 seconds of silence!
Doing well at the first Elite Series event of the season is not imperative. A player is able to make a major statement of intent for their year afterwards, though. We didn't learn much from the winners at the tournament, but the players should all be leaving Las Vegas with a lesson.