He immediately becomes MVP's highest profile MPO player.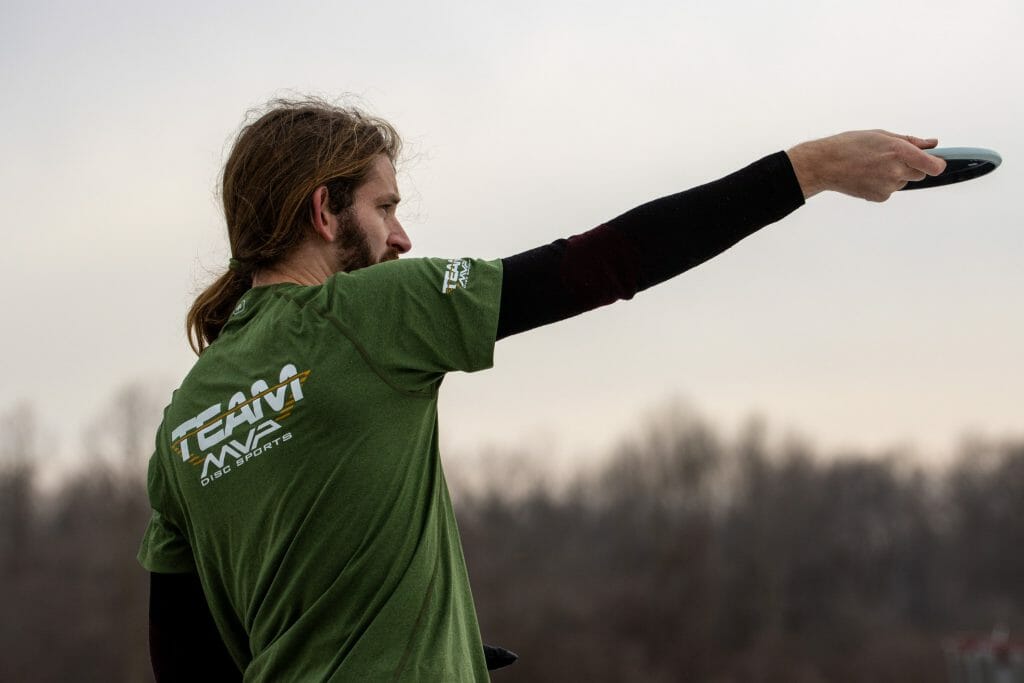 James Conrad has signed a two-year sponsorship deal with MVP Disc Sports, ending a long period of speculation about where the former Innova-sponsored pro would land for the 2021 season.
"It just felt like time for a switch," Conrad told Ultiworld Disc Golf. "I've been happy with Innova, but I guess I felt like I could be happier somewhere else. I felt like the relationship with Innova didn't evolve quite as quickly as my performance in the sport evolved."
Conrad, the 2019 USDGC champion, immediately becomes MVP's highest profile MPO player — and it was an acquisition the company had been eyeing for years.
"He's one of the best putter throwers in the world and we make the best putters in the world — it's a natural fit," said MVP Marketing Manager Steve Hollaway, who said he began discussing the potential of Conrad joining Team MVP as early as 2018. Last winter, Hollaway even offered to buy out Conrad's Innova contract, but Conrad demurred, wanting to close out his time with Innova before making a move.
"We look at James as the start of a new chapter for Team MVP," said Hollaway. He said Conrad brings to the MPO team what Sarah Hokom brings to MVP's FPO team: the belief that they can win any event they enter.
"We have heard on numerous occasions that pros don't throw MVP, because we didn't go out and sign a big player," he said. "The answer is: they do." Although no financial terms were disclosed, the contract is the largest MVP has ever offered.
Conrad has already selected a Tour Series disc: the Volt. He will also be developing his own line of discs, working with an engineer to design them to his specifications. "I think a James Conrad line of discs could be a great way to introduce people to MVP," said Conrad. He hopes to first design a putter that can become his go-to on the green (for throwing putters, he expects the Envy and Ohm to be in his arsenal).
Alongside switching over his long-established bag, Conrad is also planning to make some changes to where he puts his attention. "I've had a lot of opportunity to focus on my game, but I haven't put much time into my social media or building my brand," he said. He's already been more active on Instagram in recent weeks and will be launching a new personal website in the coming days.
"It's a good opportunity for me to grow," he said.
Conrad had four top 10 finishes on the Disc Golf Pro Tour in 2020 and finished 9th in the Pro Tour points standings. In November, his rating dipped below 1030 for the first time since July 2018. He is set to begin his season at the Las Vegas Challenge, the 2021 DGPT opener.