First A-tier of the season goes to Hammes, Scoggins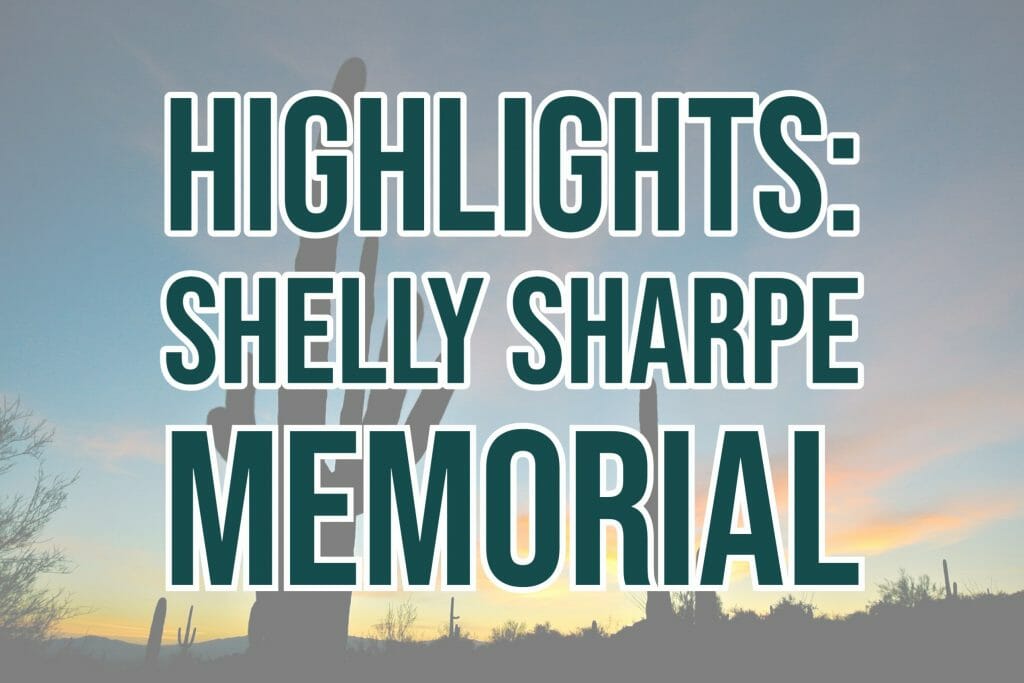 The first A-tier of the 2021 season went down at the Shelly Sharpe Memorial over the weekend in Scottsdale, Arizona. With Arizona seemingly becoming a very popular offseason training outpost for touring players, the event is usually good for a lead card worth following.
On Sunday, Ohn Scoggins recorded her first win as a member of Innova's Star Team, and Adam Hammes came from behind to repeat as champion at the tournament.
"This is my first time defending an A-tier. It felt really good; I wanted to win more than anyone," said Hammes.
A subpar first round saw Hammes chasing Drew Gibson after 18 holes, but the temporary local, Hammes, shot the low score in both rounds two and three on the way to a five stroke victory. To add to a difficult weekend, Hammes played the opening two rounds without any contact lenses, which were still in transit at the beginning of the event.
"I had to practice all week blind," said Hammes. "[The contacts] finally showed up on Saturday and I got them for the final round, which was a boost of confidence." Hammes would birdie the opening eight holes of the final round.
The Disc Golf Guy was on site to capture the lead/feature MPO cards for all three rounds.
Round 1
JC Kester reminded people he still has one of, if not the, best overhand games around.
jc kester hole 4 shelly sharpe overhand
Pure shot from Tristan Tanner.
tristan tanner hole 8 shelly sharpe
Tree is no match for AJ Herr.
Few people could execute this big hyzer as well as Anthony Barela.
anthony barela hole 15 shelly sharpe
Back-to-back big putts on hole 16 for Reid Kemp and Kester.
reid kemp hole 16 putt shelly sharpe
jc kester hole 16 putt shelly sharpe
Tanner also decided to pull out an overhand.
tristan tanner hole 18 shelly sharp overhand
Round 2
Monster sidearm over danger from Barela.
Anthony Barela hole 9 shelly sharpe
This is how Drew Gibson built a lead.
drew gibson hole 15 putt shelly sharpe
Round 3
He didn't give us a lot in round 1, but Hammes had plenty of confident putts out on the course for the final round.
adam hammes hole 1 shelly sharpe putt
Making the final round lead card and cashing in on the toughest birdie on the course was Henry Manahan.
henry manahan hole 9 shelly sharpe putt
Hammes was automatic from this distance on Sunday.
adam hammes hole 12 shelly sharpe putt
Watch All Coverage