They all dropped in the bucket, but who did it best?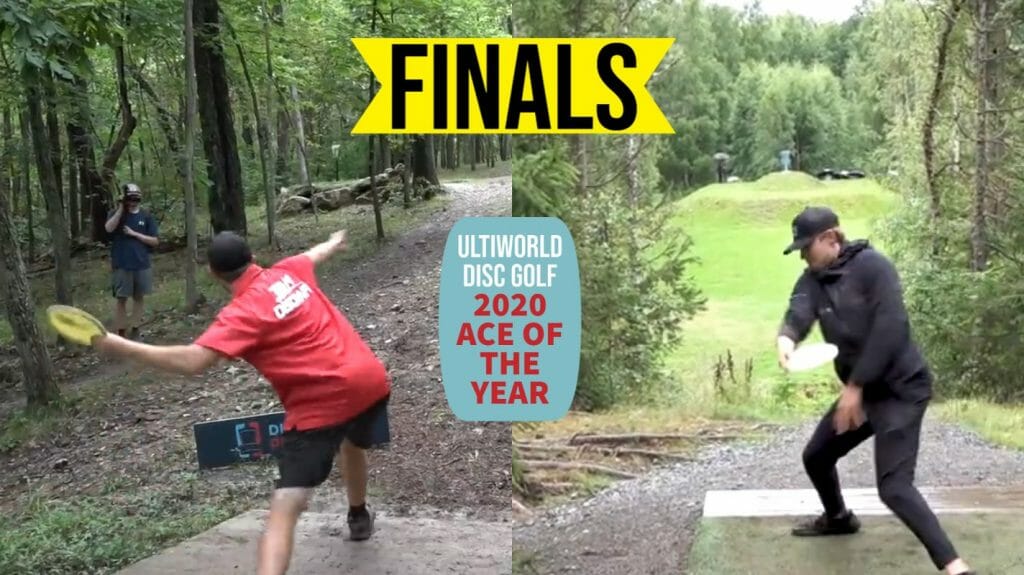 Two competitors survived the loaded opening round of voting to earn their place in the 2020 Ace of the Year finals. Time to cast that ballot for the best ace of the 2020 pro season.
Finland's Väinö Mäkelä was the top vote-getter, making close to 36% of ballots in the multiple choice voting. Brian Earhart edged out Paul McBeth by less than a quarter of a percentage point to earn the second spot in the finals with just shy of 24% of the vote. Garrett Gurthie had two entries in the opening round but came up just short.
---
Brian Earhart at Mid-America Open
Brian Earhart Mid-America Open
Väinö Mäkelä at Tampere