14 players make up second tier of touring players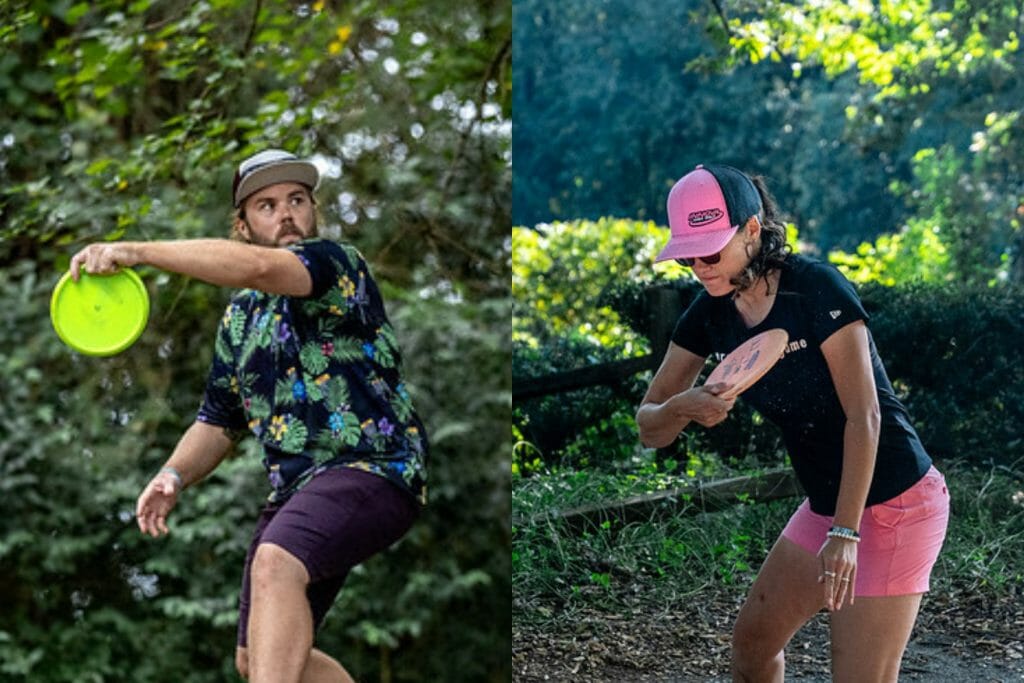 With the Innova team announcements this week, five players received promotion to the Innova Champion team, the second-highest level of support for touring players. The Champion team sponsorship includes a tour series disc distributed by the company.
Nathan Queen and Kona Panis are two of the more visible players to be bumped to Team Champion. Queen performed well at the USDGC for the second consecutive season in 2020, added a top 10 DGPT finish, and had four wins across B- and C-tier events. The upcoming season will be Queen's third full year with Innova.
Panis is entering the sixth year of her sponsorship and is currently at a career high rating of 926. She had seven top 10 finishes at DGPT events and was sixth at the Women's National Championship.
"It was a goal of mine for 2020 and I'm so happy I was able to achieve it," said Panis of the promotion. "I've never felt more motivated to improve my game or more determined to be great."
Christine Jennings won 12 of 25 events she entered in 2020 and played in three DGPT tournaments. The Ohioan reached a career high rating of 921 in September.
Mason Ford has been making a name for himself in Texas and his promotion is coming off the heels of a six win season. Ford played the first DGPT events of his career in 2020 — 18th at Memorial, 19th at Waco — and hit a 1025 player rating in December.
Joel Freeman returns to Team Champion after a year on Crew. He announced near the end of 2019 that he would not be touring in 2020, but is returning to the circuit in 2021. He is registered to play the Las Vegas Challenge and the Texas State Championship. Freeman won two of three events he played in 2020 and launched a YouTube channel in December.
Joel Freeman Unicycle Disc Golf
Alex Russell, Anthony Barela, Andrew Marwede, Callie McMorran, Ellen Widboom, Holly Finley, and Philo Brathwaite return to Team Champion from the 2020 roster.
Jessica Weese and Lisa Fajkus move from Star team to Champion for 2021 to round out the roster.