Monthly fee up by $1; annual up $10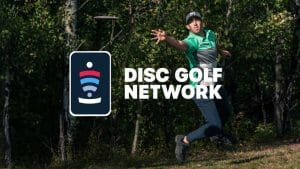 Watching live disc golf will cost a bit more next year.
On January 1st, the Disc Golf Network's prices are rising to $9.99 per month or $74.99 per year, with PDGA members getting access to 50% off the monthly price ($4.99 per month). That's a 10-15% increase over 2020's pricing ($8.99/mo. or $64.99/yr).
The news comes following the announcement that DGN will air two Majors and the 2021 PDGA National Tour alongside the DGPT programming, bringing their event total to over 20 for next year. DGN carried 11 live DGPT events in 2020.
DGN will also be increasing its investment in the live broadcast with additional cameras and a new studio in Milwaukee.
"We take even this modest price increase incredibly seriously," said DGPT CEO Jeff Spring. "It was a decision discussed in great detail by our team. When it came time to chose to hold pricing or make this change, we felt we had to recognize the enormous increase in value."
Currently, there are no plans for further future price increases.