New studio, more cameras in the 2021 plans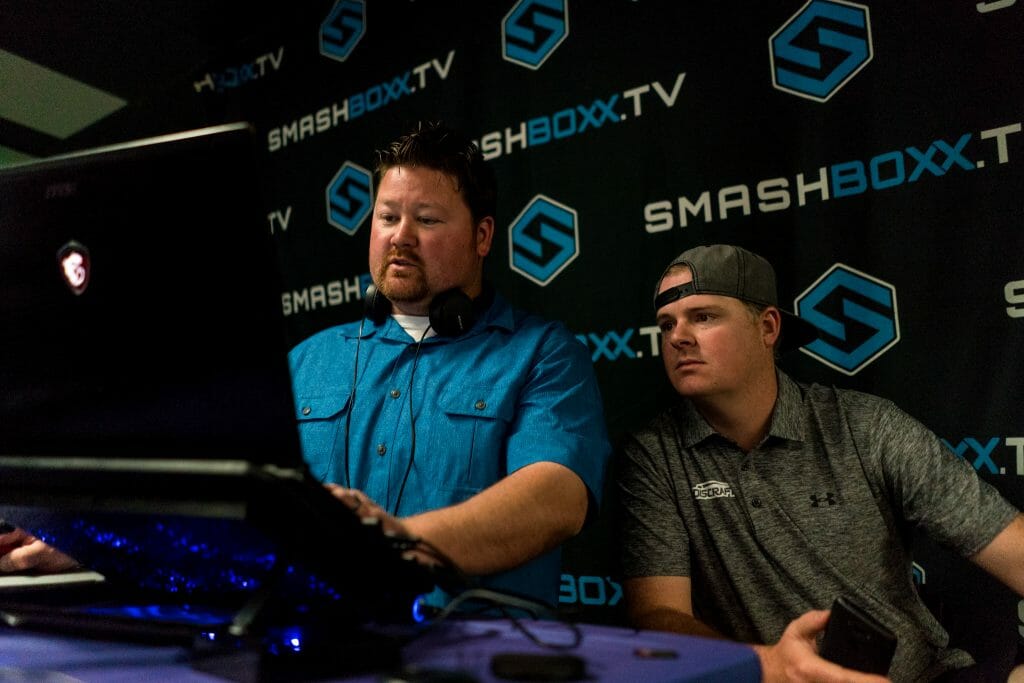 The Disc Golf Pro Tour has signed a new three-year contract with Smashboxx TV, the livestreaming production company run by Jon Van Deurzen and Terry Miller, to continue their production efforts with the Disc Golf Network, the DGPT's over-the-top video subscription service.
"We've agreed with Smashboxx to a new contract that gives them some flexibility outside of live coverage but basically brings them in-house for live production," said DGPT CEO and Tour Director Jeff Spring.
Smashboxx is contracted to lead production on all DGN live events, and the Pro Tour will have first right of refusal on any live events produced by Smashboxx outside of DGN. The duo's weekly podcast will continue unchanged.
"Since the inception of the Disc Golf Pro Tour in 2016, Jonny V and I have been excited about the vision of the Pro Tour and the commitment to offering live disc golf coverage," said Miller. "We are honored to further strengthen our partnership and dedication to the Disc Golf Network platform and to the success of the Disc Golf Pro Tour."
The announcement comes amidst increasing investment in the Tour's live production. The DGPT purchased the LiveU camera transmission technology hardware and other on-site livestreaming equipment from Smashboxx and is adding additional capacity to stream up to six cameras at a tournament. Additionally, the Tour plans to build a dedicated Disc Golf Network studio — featuring brand-new equipment — for both production and commentary.
"The plan is that the studio will be located in the Milwaukee area close to me and about an hour away from [Chicago-based DGPT Media Manager Mahmoud Bahrani]," said Van Deurzen. "The Pro Tour needed additional space for additional employees, and we've outgrown my basement studio."
Disc Golf Network broadcasts are produced remotely, with camera streams uplinked via cellular networks and then switched and produced in Wisconsin. Currently, Smashboxx and the Tour use a three person team, with Van Deurzen handling switching and technical direction, Bahrani producing the show, and Gary Oberberger inserting graphics.
"The plan is to add an additional person for instant replay so that we can more easily grab more shots from other cards during play so we can show more golf," said Van Deurzen.
The increasing investment comes on the heels of a hugely successful first year for DGN, which blew past its initial subscriber projection of 3,000 people to over 18,000 by season's end.
DGN is planning to expand its content offerings this season, with Spring hinting at "significant" growth in events, which could include live coverage of the final day of DGPT Silver Series events.
Plans for the 2021 commentary team has not been finalized, but 2020 stalwarts Jamie Thomas, Nate Doss, Valarie Jenkins Doss, and Terry Miller are expected to return alongside some new voices.
"I'm really excited to continue working with Terry and JVD to keep improving the live broadcast," said Bahrani. "We made a ton of progress last year, and I'm excited to see what we can do with the additional upgrades and resources."