$20,000 will be divided between top 10 finishers in each division, first place earns $5,000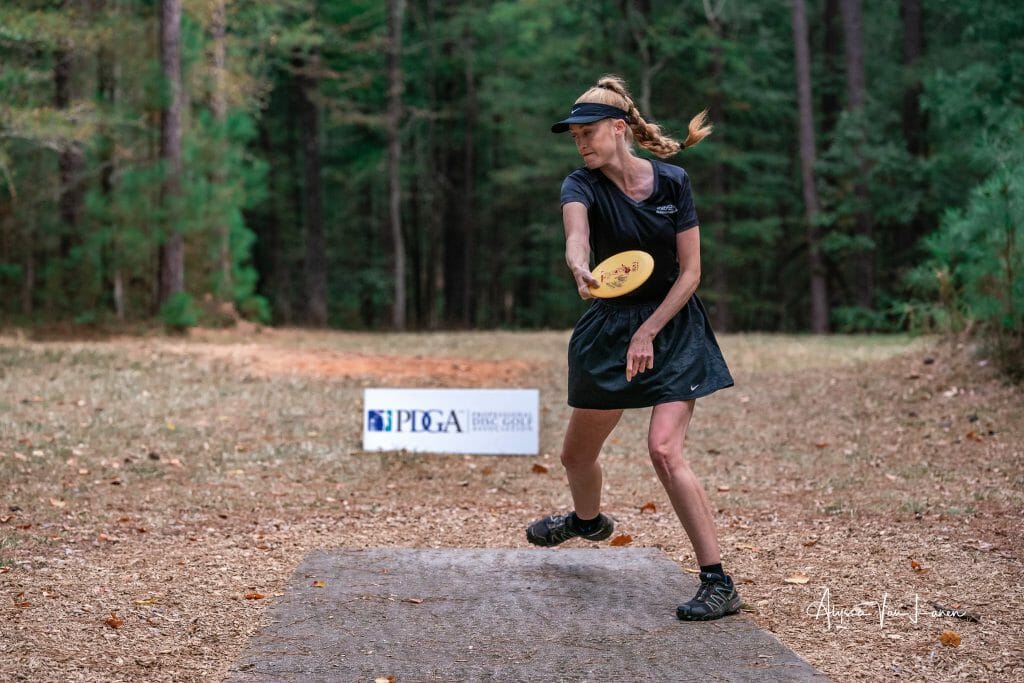 The PDGA today announced that for the 2021 National Tour Elite Series bonus structure — monetary prizes awarded to players based on finishes at six NT events — the top 10 finishers in both the Open Women and Open divisions would receive equal payout. The decision was approved by the PDGA Board of Directors.
"We want this to send a message to our membership that these top athletes from both the MPO and FPO divisions are equally contributing to the growth of the sport, and therefore deserve to be awarded evenly," said PDGA Director of Operations Mike Downes.
According to the PDGA, unlike standard event payouts which derive the bulk of their funding through player registration fees, the NT Elite Series Bonus is funded from the governing body's operational budget. This allows the PDGA to use membership dollars to invest directly in two key aspects of its mission: the growth of women's play, as well as the promotion of the sport at the highest levels of competition.
"This type of investment in FPO players has several areas of impact," said Sarah Hokom, PDGA Women's Committee member and current second highest-rated women's player in the world. She told Ultiworld, "In the short term, it keeps more women on tour through direct financial potential. It also offers hope and motivation to future touring women."
"At the amateur level, it offers encouragement and support for all women, who can now be assured that the professional organization that governs their favorite sport also values women and is trying different strategies to attract and retain female golfers."
Hokom said that while equal pay has been on the minds of many touring women for years, she points to the Disc Golf Pro Tour's move at the 2019 DGPT Championship to equal payout as to when the idea became achievable. Catrina Allen and Chris Dickerson both earned $2,500 for their 2019 Tour Championship wins, with second, third, and fourth place finishers in both divisions winning $1,800, $1,500, and $1,300, respectively. Semifinalists and other qualifiers were not compensated equally.
In 2019, Allen also earned a $2,500 bonus for topping the Open Women's PDGA NT Elite Series standings, and Calvin Heimburg was awarded $6,000 for leading the Open side. In all, $10,000 was given to the top 10 Open Women's finishers, while $25,000 was given to the top 15 Open finishers. In 2021, $20,000 will be given to each division's top 10 finishers, with first place earning $5,000.
"This is a giant leap forward," said Sara Nicholson, Throw Pink co-founder and Women's Committee member. "I am proud to be a member of an organization working to create a significant transformation for women's disc golf."
2021 PDGA National Tour Series Bonus Payout
| Place | Open | Open Women |
| --- | --- | --- |
| 1 | $5,000 | $5,000 |
| 2 | $3,500 | $3,500 |
| 3 | $2,500 | $2,500 |
| 4 | $2,000 | $2,000 |
| 5 | $1,750 | $1,750 |
| 6 | $1,500 | $1,500 |
| 7 | $1,250 | $1,250 |
| 8 | $1,000 | $1,000 |
| 9 | $800 | $800 |
| 10 | $700 | $700 |