Round 1 Recap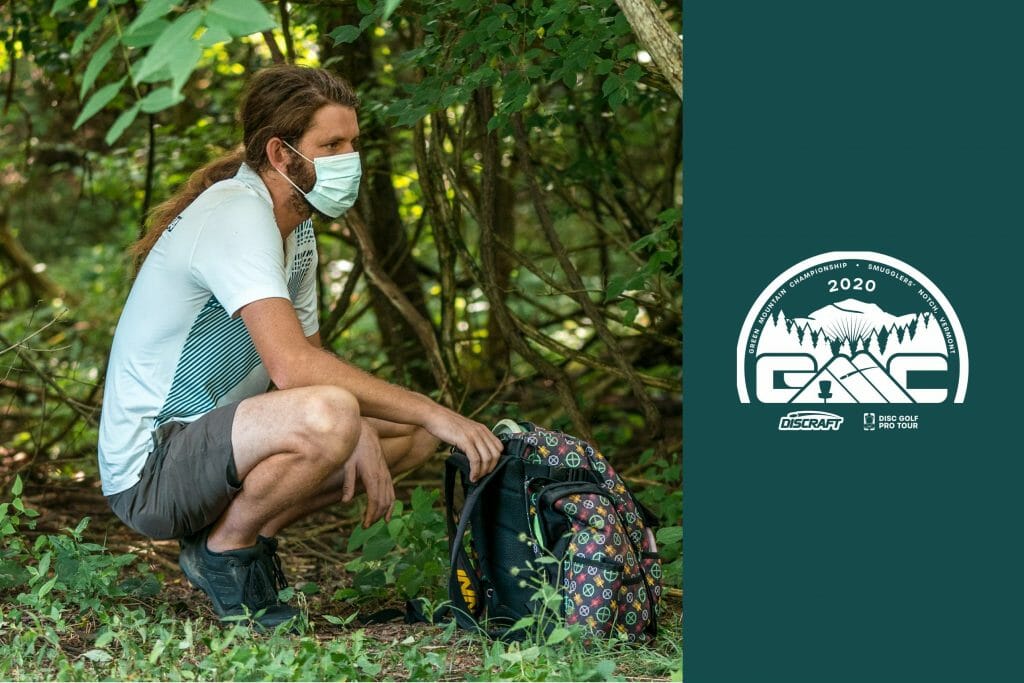 The field started the 2020 Green Mountain Championship in the woods on the Brewster Ridge course. It was the perfect weather for disc golf and the players responded with hot scores.
Going 100% from Circle 1X (6-for-6) and Circle 2 (4-for-4), James Conrad added another 70-footer for birdie to match a course record 13-under par during the opening round. Conrad was equally skilled off the tee, hitting 83% of fairways among the trees, good for second in the division. The unofficially-rated 1089 round is the second-highest rated round of his career.
The big news of the day was Dan Brooks-Wells shooting a 10-under par round on one of the earliest cards of the day, setting a double-digit pace that is tough to match. The 996-rated player out of Pennsylvania did throw his highest-rated round of his career, 1065, and his putter did not hit the ground in the process. He was one of four bogey-free rounds and sits in second.
An equally unexpected top five showing came from another Keystone State player in Jonathan Propalis, who is tied with Calvin Heimburg and Eagle McMahon at 8-under par. Like DBW, Propalis was 100% from C1X and added three long putts. Neither the 975-rated Propalis nor DBW had UDisc Live profile photos until after finishing their rounds.
Paul McBeth and Chris Dickerson are tied in third place at 9-under par. McBeth's three bogeys were the most of any player in the top 10. McBeth was also the only player to birdie the opening six holes.
Ricky Wysocki didn't have the best day on the livestream, tied for 19th at 5-under par, but he did have the highlight putt, and 80-footer on the elevated basket of hole 12.
Heard
"I'd just say Smugglers' Notch is my favorite place to play. The only reason I like Fox Run better is due to the landscape. The mountains in the background and the water on some holes. I was joking with a buddy today, I guess Brewster is my favorite course now." – Dan Brooks-Wells
Statline
In four events since 2016, the eventual winner of the GMC either shot the hot round, or was within one stroke of the lead, during the opening round on Brewster Ridge.