The PA pro came out hot on Brewster Ridge at the 2020 Green Mountain Championship.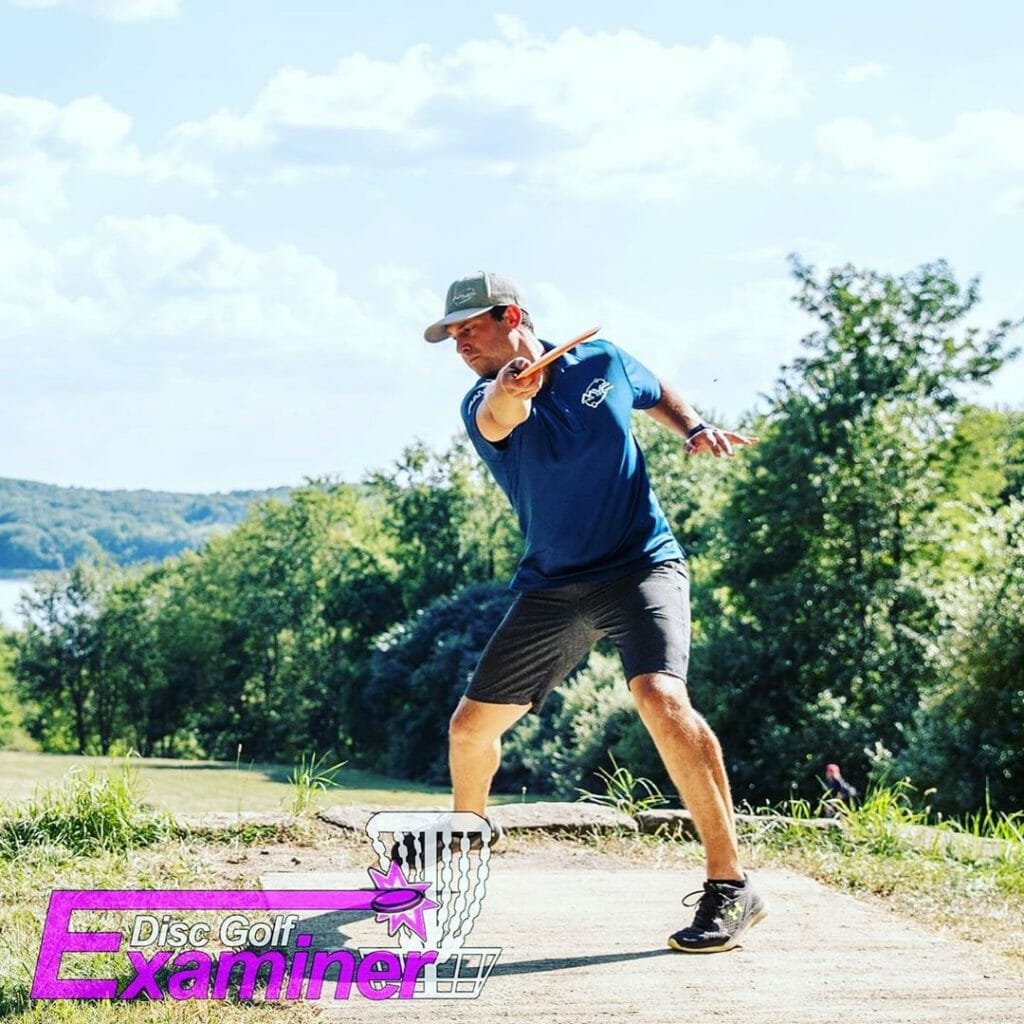 With one of the earliest tee times of the Green Mountain Championship, Dan Brooks-Wells put down a scorching 10-under par round on Brewster Ridge to open the tournament. Only four players at the 2019 GMC were able to match or better that score, and DBW is sitting in second after one round in 2020.
"I know I can hit all the lines," said Brooks-Wells. "But stringing them all together without a mistake was not something I expected today."
So who is the sub-1000-rated pro from the Lehigh Valley?
Brooks-Wells is coming off his best-ever A-tier finish at the Pittsburgh Flying Disc Open, but he is no stranger to finding himself at the top of the leaderboard. He's got a dozen career wins at B- and C-tier events, and regularly finds the podium.
"[Pittsburgh] is a course you have to hit some tunnels," Brooks-Wells said. "Performing well there motivated me to practice a little more these past few weeks."
Last season was the first time Brooks-Wells took on any Disc Golf Pro Tour events, the GMC and MVP Open, though he did cash at the 2018 Pro Worlds at Smugglers' Notch, finishing tied in 84th with A.J. Risley, one stroke ahead of Nathan Queen.
Brooks-Wells admits being on lead card at an elite event will be a new experience, despite having made video coverage before.
"We will see," Brooks-Wells said about the cameras. "I'd be lying if I said I won't be nervous."
After turning pro in 2016, DBW joined Team MVP before the 2019 season. He says he found disc golf through an Ultimate team, and that his favorite course is actually Fox Run Meadows.
"I'd just say Smugglers' Notch is my favorite place to play," said Brooks-Wells. "The only reason I like Fox Run better is due to the landscape. The mountains in the background and the water on some holes. I was joking with a buddy today, I guess Brewster is my favorite course now."