First of four nights of hour-long specials airs tonight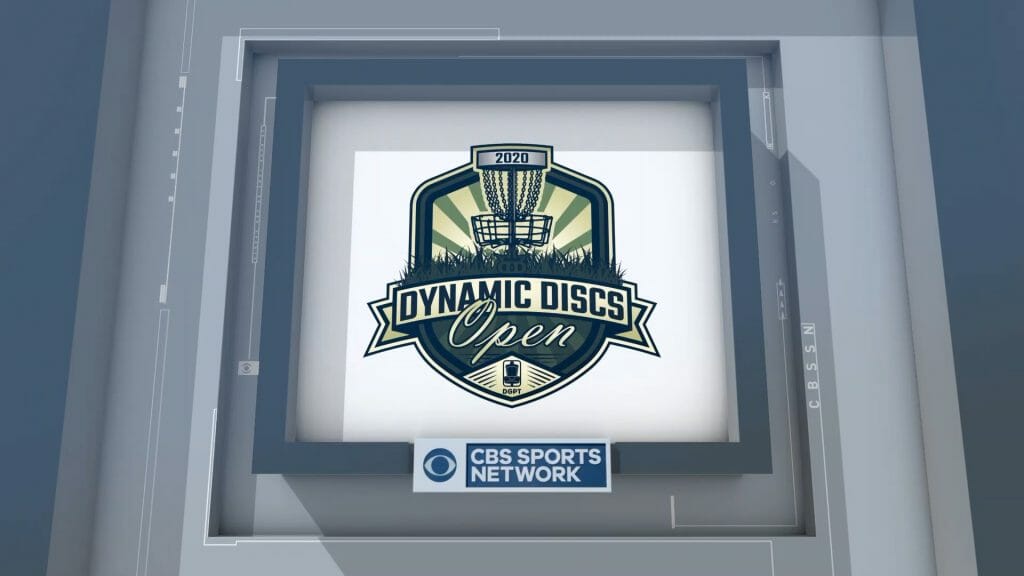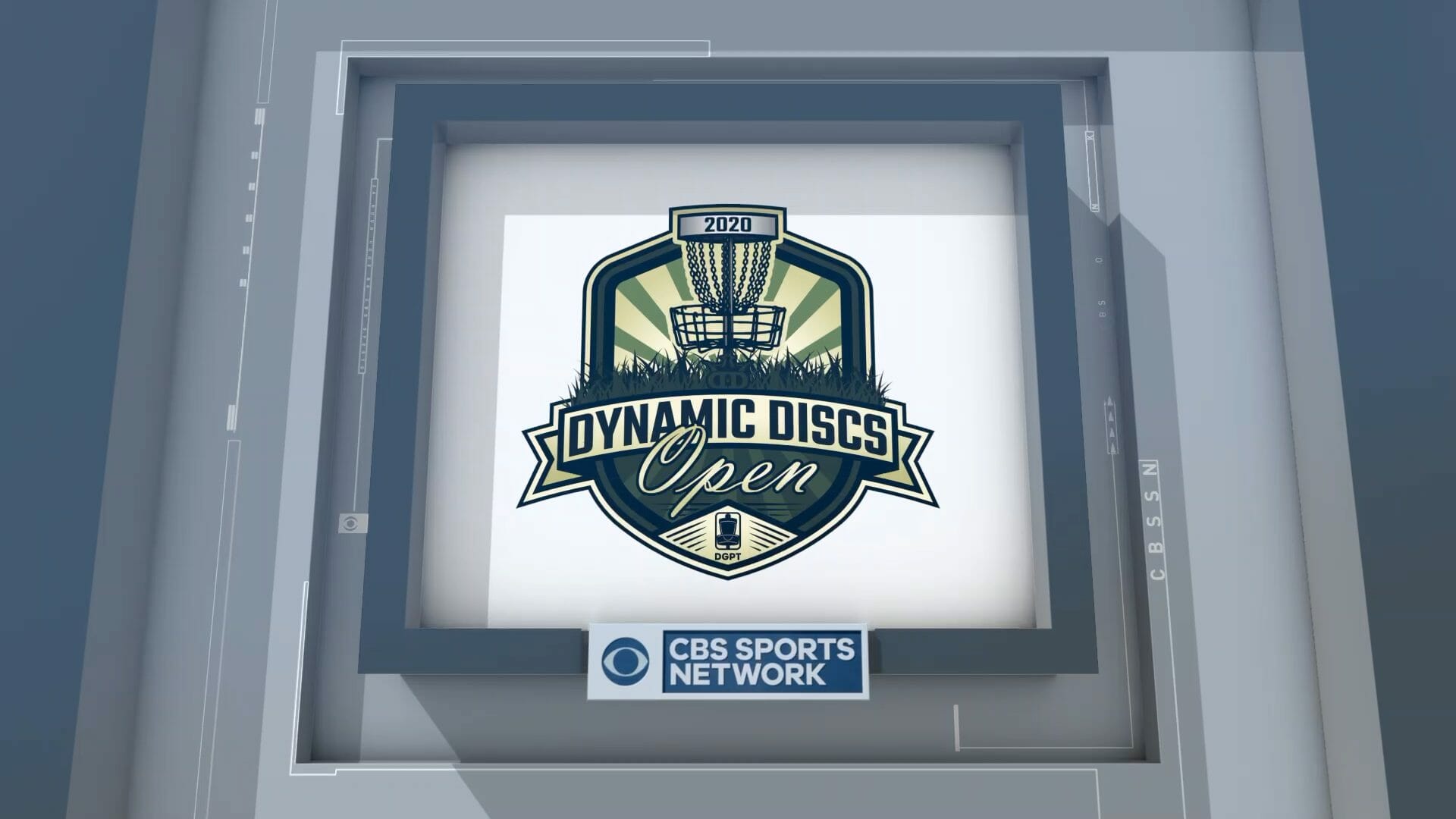 The Disc Golf Pro Tour's Dynamic Discs Open was decided two months ago, so when the opening round coverage debuts on CBS Sports Network tonight, there will be no suspense in terms of results. 
There is, however, excitement, for what may, or may not, play out in the following days, weeks, and months. I'm eager to see how the presence of disc golf on nationally syndicated cable TV will impact the trajectory of disc golf's growth.
After viewing the first of four hour-long specials Jomez Pro and Dynamic Discs will be airing on CBSSN, I can state two things with confidence:
Thousands of people will see disc golf for the first time and be inspired to give it a try.

The Jomez-led production is clearly a step up from the already impressive next-day tournament coverage with which we're all familiar.
Dynamic Discs CEO Jeremy Rusco told me his primary goal in funding the project was to further accelerate the flow of new players into the sport: a two-decades-long upward trend that has already seen a notable uptick since the beginning of the COVID-19 pandemic. It's hard to not see that happening because when seen for what it really is, disc golf sells itself. The CBSSN production package alone is more than adequate to accomplish this goal, and regular viewers of YouTube tournament coverage will note numerous upgrades and differences between it and Jomez's previous best work. These refinements, if you will, may marginally increase how well disc golf capitalizes on this current opportunity over a standard Jomez production, which could have gotten the job done with the same exposure. The usual Jomez Pro coverage is that good, and, as I said, disc golf sells itself.
Before I share some details and observations about the show, I should explain that I am far from a disinterested commentator. In addition to being a disc golf player, business owner, and apologist, I made some predictions about the effectiveness of televised disc golf in the 'Future of Disc Golf' chapter of my book The Disc Golf Revolution. Those beliefs certainly color my observations of the Jomez/CBSSN production.
For that reason, I also showed it to three other people, two of whom have no connection to disc golf. They include a 69-year-old lifelong, avid ball golfer; a middle-aged guy who works in the pop culture sphere; and a millennial, enthusiastic disc golf consumer who produces a local TV broadcast in a fairly large city. 
I'll share a little of their feedback in a bit, but first, a quick rundown of my observations.
Compared to a typical Jomez Pro production, everything not related to the filming of the actual event itself is more polished. This includes the intro segment, on-screen graphics, backing music, hole fly-over previews, and player profiles. It was a little jarring not to hear the

StarFrame theme music

to open the episode, though. 

The CBS logo is everywhere, which I think is a good thing. The graphics package looks exactly like CBS' golf coverage. It lends legitimacy to the broadcast, and to me says that CBS has no problem being openly associated with disc golf. I've watched a few other similar productions, where the network is paid to air sports coverage, and this isn't always the case.

Commentators Nate Sexton and Jeremy Koling did an admirable job of taking direction and fitting into the mold of a typical golf announcer. I can't help but wonder, though, if it would not have been better to let them be the Big Sexy we all know and love. They would have come off as more natural and a better fit for the "X Games of Golf" image that other parts of the production — such as the selection of players chosen for the feature card — seems to offer up. 

On the same topic, one of the most noticeable contrasts between this and the usual coverage we get was the commentary from Koling and Sexton. For understandable reasons, this production assumes the majority of viewers are unfamiliar with disc golf and provides lots of useful background information to enrich their experience. I like the idea, but not so much the execution. Asking Koling and Sexton to blend it all into their narratives is asking too much. I'd rather see little pop-up graphics share the same info. It seems crammed into the program right now. None of my three helpers mentioned the commentary interrupting their enjoyment of the special.

One of my favorite parts of the whole thing is hearing the deep, rich professional voice-over guy say, "Disc golf on CBS is brought to you by . . ." Also, his enunciation of the word "disc" is worth listening for.

I'm wondering why the Follow Flight feature was not used more, and not at all on drives as they happened "live"

(as opposed to replays). CBS and other networks routinely use this feature on live golf coverage because it is so difficult to keep track of a ball in flight. The behind-the-tee-pad camera angle was used on nearly every throw off the tee, and from this vantage point the disc quickly fades into the distance. Missed opportunity. 

Speaking of cameras, when I heard Jomez would be employing many more cameras I had hopes for more than the standard behind-the-thrower/catch cam/close-up angles. Specifically, I wanted to see a wide-angle side view where the disc starts on one side of the screen and soars to the other side, flying past numerous trees and other hole features. I think in ball golf that angle conveys a sense of how far the ball travels, and it would have worked here as well. Does everything have to mimic ball golf coverage? No, but they have a lot of similar elements in the sports that could have been cribbed for disc golf coverage.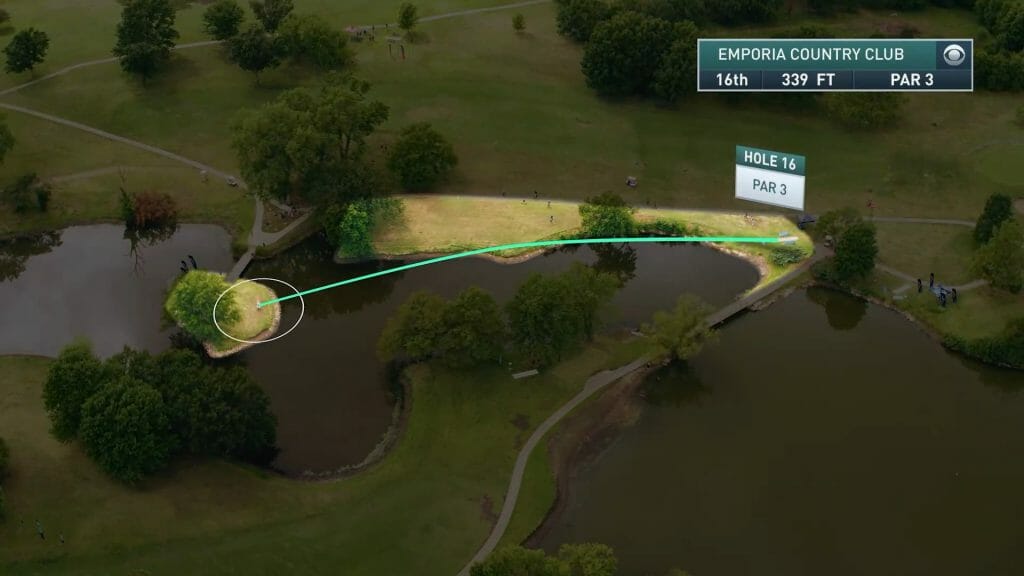 As for our sample group of viewers.
My TV producer friend praised the way Jomez worked with the CBS graphics package, but he wished they had pointed out that disc golf courses can be installed nearly anywhere, not just ball golf courses.

The avid golfer friend of mine said, "Wow, these guys are good." Like me, he would have liked to see more use of the disc tracking to show flight of the discs. He also clearly recognized the true golf-ness of disc golf, saying, "Man, that guy had guts with the 30-foot putt with water behind the basket."

The pop culture industry guy said it was "overall good" (and this guy loves to criticize) but wanted more player features. Maybe we can expect more as the week goes on. 
Ok, enough of the nit-picking. This type of production has many different moving parts and Jomez Pro would receive an Exceeds Expectation for its polish and execution. 
I'm excited to see whether it turns out to be a big success, or a really, really, really big deal in disc golf history. It feels like a notable moment, and definitely more so than big events we have been promised in the past. 
---
How to watch
CBS Sports Network, the 24-hour home of CBS Sports, is available through all major cable, satellite and telco distributors as well as via OTT streaming service providers YouTube TV, fuboTV, DirecTV and Hulu. Additionally, a live CBS Sports Network stream is available through CBSSports.com and the CBS Sports App with select providers.
The production of the hour-long telecasts was led by JomezPro, in association with the Disc Golf Pro Tour, Disc Golf Network, Central Coast Disc Golf, and GK Productions. The broadcasts feature post-production coverage of each of the three rounds of the tournament, as well as a Skins Match that was played on Monday after the tournament with eight professional disc golfers.
Round 1: Wednesday, August 26th, 7:00 PM EST

Round 2: Thursday, August 27th, 7:00 PM EST

Final Round: Friday, August 28th, 7:00 PM EST

Skins Match: Saturday, August 29th, 7:00 PM EST