The toggle has revolutionized following the qualifying process for the end of year major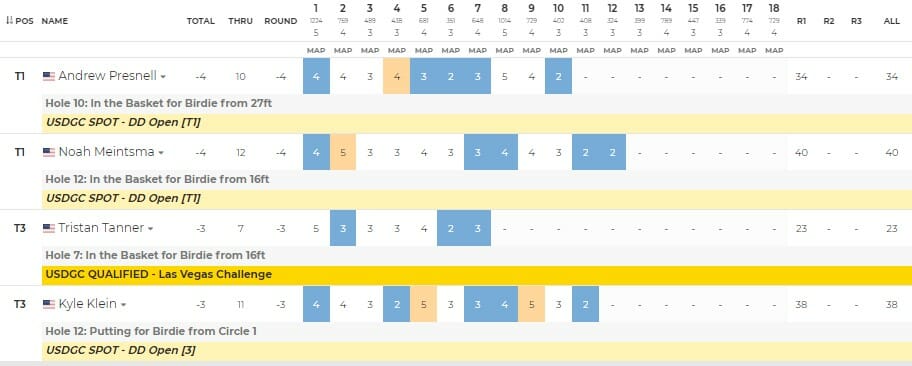 Released for the 2020 season, the UDisc Live "Road to the Championship" USDGC qualification tracker on its livescoring card has been a revelation.
Not only is watching available spots at qualifying events move around in real time entertaining, but despite the efforts by the USDGC in the past, this is the first year it's felt easy to follow the qualification process.
All it takes is a simple toggle on the livescoring page of qualifying events to see how the five available spots are currently being allocated. The benefit of it being on UDisc means players who have already qualified are designated as such, so you don't have to spend extra time sorting that out for yourself.
If you're unfamiliar with the tracker in practice, take a look at the example from round 1 of the Dynamic Discs Open that leads the article. You can see how it looks mid-tournament with players already qualified and those fighting for a spot.
The feature's also been well-received by Disc Golf Pro Tour live commentator Jamie Thomas. Thomas says it's given the crew on the mics another data point to talk about and story line to follow during rounds.
We won't get to see the USDGC tracker again until the Idlewild Open in early August, but the wooded course will be a fun one to follow for sure.
And if the UDisc Live "Road to the Championship" page isn't up to your liking, you can still visit the USDGC page for an alphabetical list of eligible competitors.