Responses have ranged from statements, to donations and panels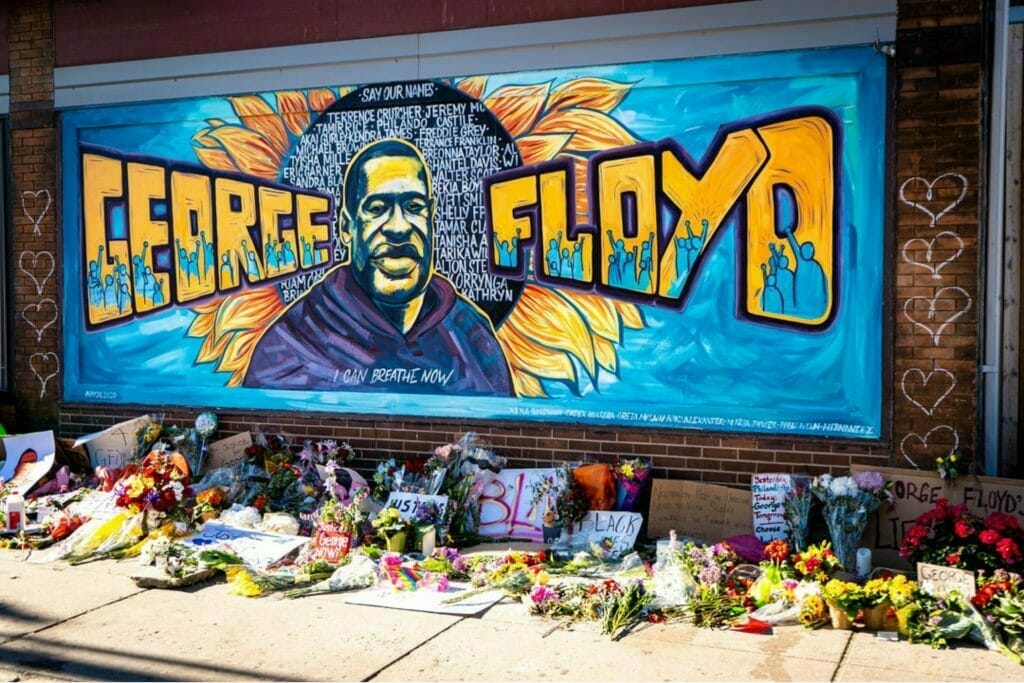 The United States is now in its second week of protests following the killing of George Floyd in Minneapolis, and cities around the world are now also picking up the call against racism and police brutality.
While demonstrators fill the streets, companies and sports organizations are among the many groups making statements in support of the protests, and have also begun to announce either donations or institutional changes to address racial injustice.
In the disc golf bubble, outside of individual player accounts, Jomez Pro was the first notable disc golf organization to post a statement in response to the Floyd killing, posting a message to its social accounts on May 29.
"The murder of #GeorgeFloyd and so many others is wrong," the statement read. "We pride ourselves in our small but diverse crew made up of different ethnicities, religions, genders, countries, and experiences. That diversity is our strength."
Central Coast Disc Golf would also offer a statement of support to the Black Lives Matter movement, and Gatekeeper Media elected to go silent to better "educate themselves."
On June 3, the Disc Golf Pro Tour made perhaps the strongest statement from an organization.
"As the Tour prepares to head to the Minneapolis area for the Preserve Championship, we add our voices to the choir that is calling out for equality," the statement read. "We add ours to the voices that are saying black lives matter, and that are striving to be heard and valued — not just in this moment after George Floyd's death — but in our everyday lives."
The PDGA followed with its own statement on June 5, acknowledging its membership demographic has long skewed "heavily toward white men," and emphasizing its continued efforts to expand the game to communities of black, indigenous, and people of color.
Companies have been slower to release statements. As of publication, Innova Discs' post on June 4 is the only public statement available from major disc manufacturers. Discmania, Discraft, Dynamic Discs, Gateway, Latitude 64, MVP, and Prodigy do not have statements on social media or company websites regarding recent protests and movements.1
For apparel companies in disc golf, Wander Disc Golf, who sponsors players such as Jordan Castro and Brian Earhart, and states as one of the company goals to donate to mental health organizations, today announced a new initiative along with Castro. Through the end of the month, Wander will donating $1 from the purchase of every hat, shirt, and disc sold to Black Lives Matter. Castro will be matching Wander's donation and be giving to the Reclaim the Block Campaign. Castro is from Austin, Minnesota.
Many players have posted messages on social media around the worldwide protests. Philo Brathwaite, however, had more attention directed toward his accounts as maybe the highest-profile player of color on tour.
"Being one of the few professionals of color in our sport and basically the only black man on tour for the majority of my career, I've never felt personally attacked by the disc golf community for being Black. I've felt overwhelmingly welcome from day one," the statement read.
"That being said, I have a feeling the majority, if not all of you who follow me can agree that America is at a pivotal point when it comes to race and the lack of equality in so many ways. It's been incredible to see so many people of all races saying enough is enough… I'm not the most outspoken, controversial or even political personality…As the unrest continues, I feel more and more compelled to speak out for social justice and reform."
Brathwaite will be joining a livestream today, Monday, June 8, with the Disc Golf Pro Tour for a conversation on race and inclusion in disc golf on DGPT's YouTube channel. Brathwaite will be joined on the panel by:
Mahmoud Bahrani, Disc Golf Pro Tour Media Manager
Jeff Spring, Disc Golf Pro Tour Director
Rebecca Cox, touring Pro
Jeremy Koling, touring pro
MeSean Anderson, aspiring pro
Timothy Ree, avid disc golfer
The PDGA will also be continuing the conversation with a strategic planning session outlined in its statement on the protests. PDGA's Board of Directors will be organizing the session, which will include a diverse set of participants. No timeline has been announced yet for the session.
---
Companies may have released statements on podcasts or other media. ↩