Bobby Cox from GK Pro shares three discs that aren't leaving his bag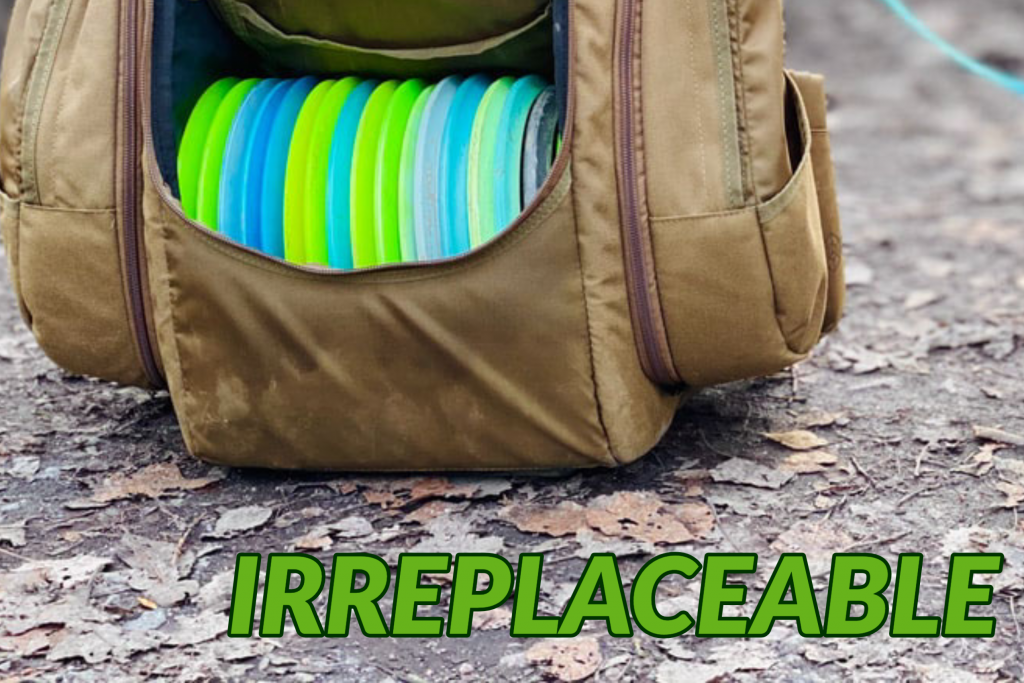 Throughout my six years of playing disc golf, it's safe to say I've lost a tremendous number of discs. Either by throwing them in the water or just leaving them around on the course. There's a ton of discs that have similar flight patterns to each other which makes replacing said lost discs much easier. That is until you lose your staple. Your baby. Your moneymaker. The disc that seems to have a unique flight or feel that no other disc can replicate. It becomes special to you.
There are three discs like this in my bag that I consider irreplaceable.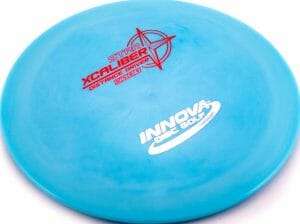 Let's start with the Innova Xcaliber. This disc is anything but beginner-friendly due to the over stability of the flight. Its ratings are speed 12, glide 5, turn 0, and fade 4. Throwing this disc brand new glides more like a 2 since it's just so overstable and hard to get any distance out of it unless you have a cannon for an arm. Being from the midwest, we get a lot of wind, and often times it switches directions within seconds so relying on a super overstable driver can bail you out of sketchy situations. This disc is a little too overstable for my backhand so it's mostly a forehand disc for me.
The Xcal goes from a good disc when brand new to irreplaceable when beaten in. When some discs get beat up they get too understable and become junk, but the Xcal seems to glide for days without losing its overstability at the end. It's the one forehand disc in my bag I can rip as hard as I can, get tons of distance, and always trust it'll come back. The second I lose an Xcal I buy a new one and work it in ASAP so it can become a bomber for me in the near future.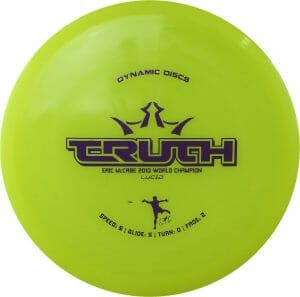 The Dynamic Discs Truth is the second irreplaceable disc in my bag. The Truth and I seem to have a special relationship. The combination of the smooth feel on the rim with the straightness of the flight is why it's one of my favorites. Most of us can agree that the hardest shot in disc golf is the straight shot and the Truth allows you to do that pretty effortlessly. It seems like if I throw it flat it goes straight. If I give it a touch of hyzer it goes straight. If I give it a touch of anhyzer it goes straight. No matter what the Truth goes straight. There's are a couple different discs that have very similar flight patters (Roc, Buzzz, etc) but the way the Truth fits in my hand is just perfect. I mostly throw it backhand for upshots or off the tee in the woods. It's easily my most accurate disc.
Last but not least is the Innova Sexton Firebird. When I first discovered disc golf I was a forehand only player and started watching Nate Sexton's forehand clinics on YouTube to help improve my distance. He quickly became one of my favorite players and my first Sexton Firebird purchase was mostly just to support him, plus I thought they looked sweet.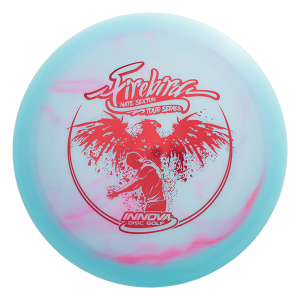 After one throw with it I realized it was the perfect stability for my power and it had a feel to it that no other disc had. There's just something about that color glow plastic that allows me to rip it hard but also maintain control. Any forehand shot on the course within 320 feet I'm throwing the Sexton Firebird. It's no secret it's a fan favorite since they sell out immediately each year and can be found on auction sites going for hundreds of dollars. Every year Innova releases a new run and each is slightly different. I currently bag a 2015 (the start of the Sexton Firebird era) and 2017 Firebird and truly wouldn't know what to do if I lost them.
I'm scared of the thought of having to replace the 2015 edition.
So the next time you step up on a tee pad facing an over the water shot, please just put your baby back in the bag and pull out a junk disc. A disc you don't care about losing. A disc you won't lose sleep over if it's gone forever.