Picking the best combined layout from last year's Elite Series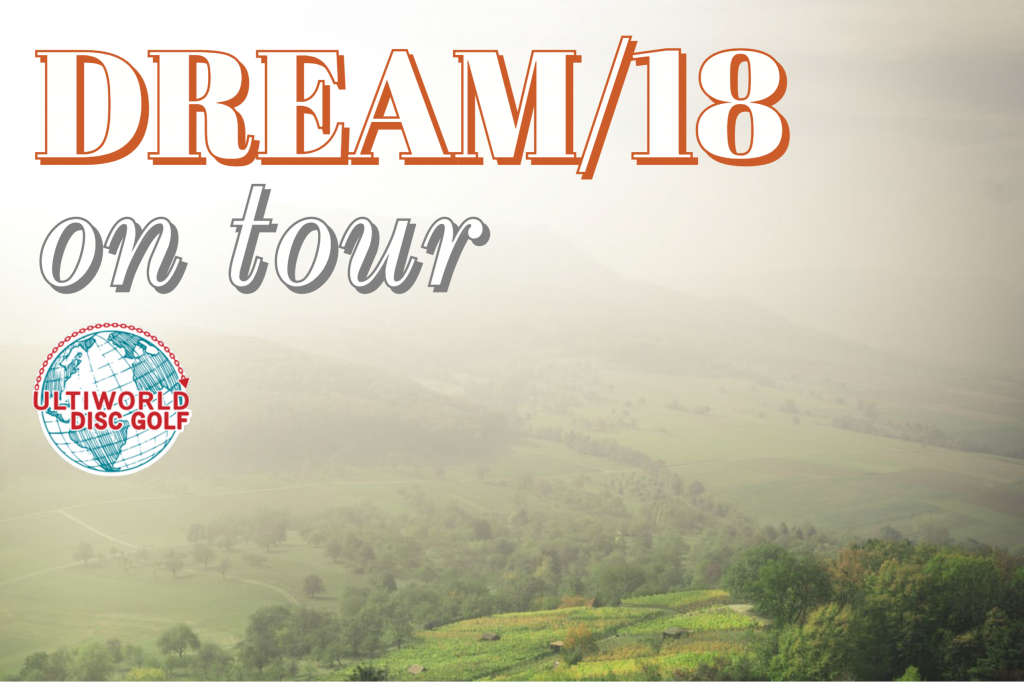 There are two things we know to be true about disc golfers. We all drive by that place that "should be a course" during our daily routines – you know that undeveloped section of acreage between two subdivisions, or maybe that forgotten corner of the county park? We drive by and imagine where we'd place the Tees and Baskets, we wonder how many people would come play, would the pros stop by if they were traveling through town, etc. The other thing we've all thought about at least once is a "Dream 18" – taking our favorite holes from our favorite courses that we've played or watched on video and creating one perfect monstrosity of a course. Well, allow us to play Dr. Frankenstein for a moment. Since we know course access is either tough or nonexistent at this point in time, the writers here at Ultiworld Disc Golf, along with some anonymous touring pros, cast our ballots for the ultimate Dream 18…using only the courses from the 2019 Tour!
Here's the rubric:
Courses must have been played by either the MPO or FPO divisions on Tour. The Tour is comprised of the Disc Golf Pro Tour (PT), PDGA National Tour (NT), and PDGA Majors (M).
The holes are only eligible to appear in the same relative position as they were played on the 2019 Tour. For example, Fountain Hills Hole #1 is eligible only for the Dream 18 Course's Hole #1 votes. Keep in mind that we are considering the tournament-specific layouts, so the numbers may not match up with the way the course plays regularly.
Ties were broken by the writers in very unscientific ways, this is for fun after all.
Without further ado, we submit for consideration, debate, and hot-take discussion – the front 9 of the Dream 18 On Tour – 2019 Edition! All of the video links should go directly to the flyovers (and if you're under the shelter-in-place advisory they'll provide some good rounds to go back and re-watch!). Leave a comment below, or in our subscriber-only Slack channel, about which holes you'd sub out to make it your own personal Dream 18 On Tour!
---
Hole #1 – Maple Hill Gold – Leicester, MA
835ft. / 255m – Par 4
On an early fall day, right when the leaves are starting to change and you're standing on the tee pad for hole 1 at Maple Hill- Gold, you are probably having at least one of these thoughts: "Wow, this is absolutely gorgeous!" And "can I clear the pond?" As they say at the pro shop, it's just a pond, get over it, but that is, of course, easier said than done. Number 1 on Maple Hill's Gold layout requires elite distance off of the tee to reach the suitable landing area to attack the green, and shortly thereafter just as much finesse with the upshot if you want to put yourself in position for a putt. -CW
Runner Up: Fountain Hills
---
Hole #2 – Riverbend West – Estacada, OR
630ft. / 192m – Par 4
This classic dogleg-left design with iconic "Milo" features is one of the most satisfying holes in all of disc golf. It has just enough technical difficulty, just enough picturesque quality, and features a fairway-to-rough transition that most faithfully replicates the challenge for discs that a golf course's rough conceptually poses – notable because Milo McIver State Park was originally intended to be a privately-owned golf course. The green presents another visual metaphor – a target raised in the "traditional" way. The saturated red band of the basket stands out even as dappled light decorates the shaded green. Don't forget the obligatory picture with your group! -JT
Runner Up: Hornet's Nest
---
Hole #3 – Blue Lake – Fairview, OR
550ft. / 168m – Par 4
This par four has had some sneaky genius in its design. The left to right curving fairway requires a shot that hugs the curve and finishes as far left as possible in order to set up a straight tunnel shot to a basket set on a thumb shaped green with OB all around. Alternatively, a wide hyzer shot over OB is available to drives that land further right, risking effectively a stroke and distance penalty if that upshot route snags any of the trees guarding the right side of the green. This was the hole that played a crucial part in the epic battle between Paul McBeth and Ricky Wysocki in the final nine of the 2014 Portland World Championships. Holding a one throw lead, Wysoki played a textbook drive that landed well left, giving him a straight shot to the pin. McBeth's drive finished too far right and he was faced with threading the needle to the pin through the tiny middle gap. He made the shot and then, courtesy of Wysocki's missed putt, gained a valuable stroke to draw level. -KF
Runner Up: Maple Hill
Bonus Content for Dream 18 On Tour – 2019 Edition: Front 9 is only available to Ultiworld Subscribers
Already have a subscription? Log in
Whether you visit Ultiworld for our reporting, our podcasts, or our video coverage, you can help us continue to provide high quality content with a subscription. By becoming a subscriber, not only do you receive benefits like bonus content and full article RSS feeds, you also help fund all of Ultiworld's coverage in general. We appreciate your support!