A look back at a rough weather final round and comparing video coverage styles from JomezPro, SpinTV and The Disc Golf Guy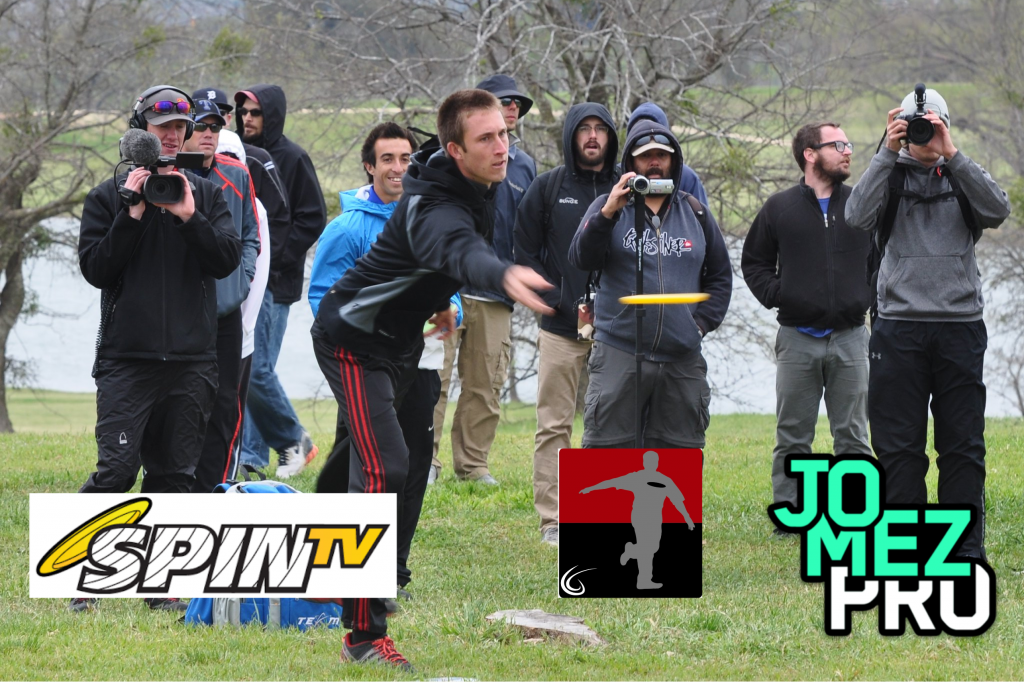 The return of the Texas State Disc Golf Championship to the PDGA National Tour was put on hold for the ongoing Coronavirus pandemic, but we dug back in the video vaults to highlight an edition of the tournament from years past.
While the JomezPro team may be current heavyweight in next day video production, and seems to constantly add new features to its round coverage, and now even new series to the rotation, you all have to start somewhere.
The 2014 Texas States event was not the first time Jomez filmed an event, but it does give us a glimpse at how far the crew has come over the last 5+ years.
JomezPro 2014 Texas States Final Round Paul McBeth Ricky Wysocki Simon Lizotte Paul Ulibarri
Filming in their home state, Jomez played second fiddle to the SpinTV crew who was also on hand to capture Ricky Wysocki, Paul McBeth, Simon Lizotte, and Paul Ulibarri battle for an NT title.
Some things you'll notice right away from the Jomez video: no theme music, no drone previews of holes,1 limited catch-cam shots, and maybe most jarringly for Jomez purists, no commentary or SlowMezes. And yes, this is when DSLR cameras were still the primary recording device for the team.
You could argue that the lack of features is just a sign of the times, but when you compare the Jomez clip to the SpinTV round coverage, you'll notice a product that would look right at home in 2020.
Two-person commentary with Lizotte and Jamie Thomas,2 extra context and B-roll, and split into a front 9 and back 9 format.
SpinTV 2014 Texas State Final Round Paul McBeth Ricky Wysocki Simon Lizotte Paul Ulibarri
As far as the actual event goes, Wysocki would go on to win Open by a large margin on a windy day where putts were flying all over the green.
The more entertaining rounds to watch would actually be from The Disc Golf Guy. He's got Ricky's 1111-rated opener, and Paige Pierce's playoff win over Catrina Allen in Open Women.
Ricky Wysocki 1111-rated round Texas States
Paige Pierce Catrina Allen Playoff Texas States
---
or short-lived digital renderings ↩

This was the first event Thomas ever met Jomez in person ↩