One of the new DGPT hosts reflects on his media career in disc golf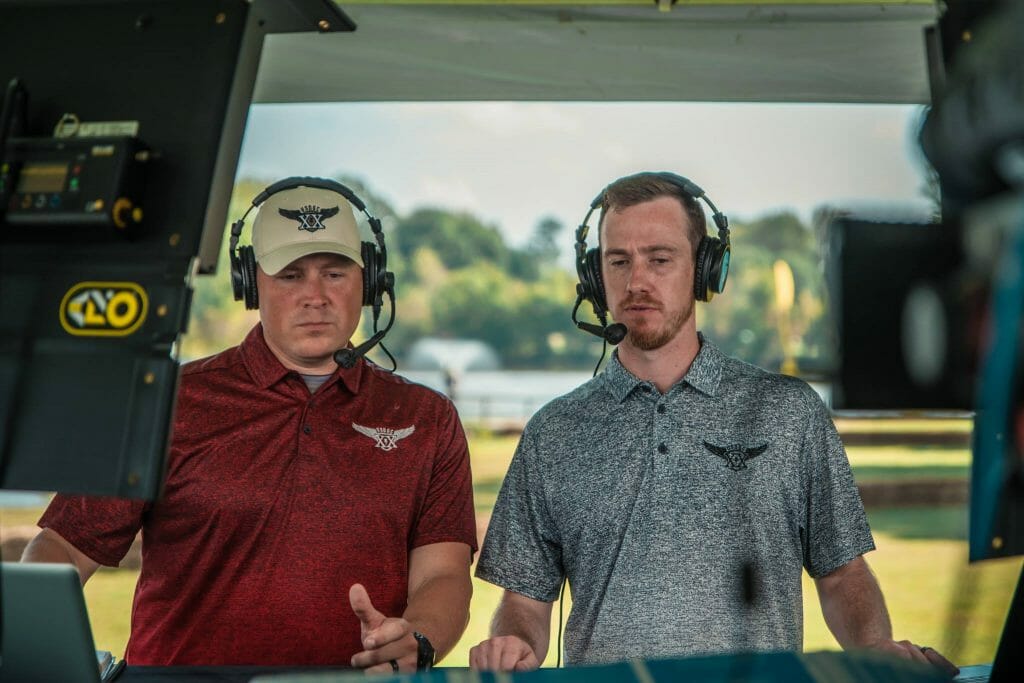 I have a wonderful opportunity in front of me. I recently struck a deal with the Disc Golf Pro Tour to host live broadcasts for the 2020 season. I'm extremely excited to join my dear friends Nate Doss and Valarie Doss (Jenkins), or as they're more simply known amongst their peers – "Nate and Val."
Recently, I've experienced an uptick in my stock as a broadcaster, which has come as a pleasant surprise to me. From the USDGC Pay-Per-View debut with Champ's legendary call just before Nikko Locastro's albatross on hole 13, to signing a last-minute agreement with freshly-minted DGPT Tour Director Jeff Spring to share on-course reporting duties at the 2019 Tour Championship with the stalwart presence of Terry Miller, to now sitting in a booth every DGPT weekend to talk golf with the sport's most iconic and decorated athlete-couple, the last four months of my life have been a whirlwind I have not reflected upon until now.
To be honest, this career angle was never my goal. I intended to be a behind-the-scenes guy.
Thomas: How I Became A Host On The Disc Golf Pro Tour is only available to Ultiworld Subscribers
Already have a subscription? Log in
Whether you visit Ultiworld for our reporting, our podcasts, or our video coverage, you can help us continue to provide high quality content with a subscription. By becoming a subscriber, not only do you receive benefits like exclusive articles and full article RSS feeds, you also help fund all of Ultiworld's coverage in general. We appreciate your support!