GK Pro and Gatekeeper covering bulk of FPO and MPO Chase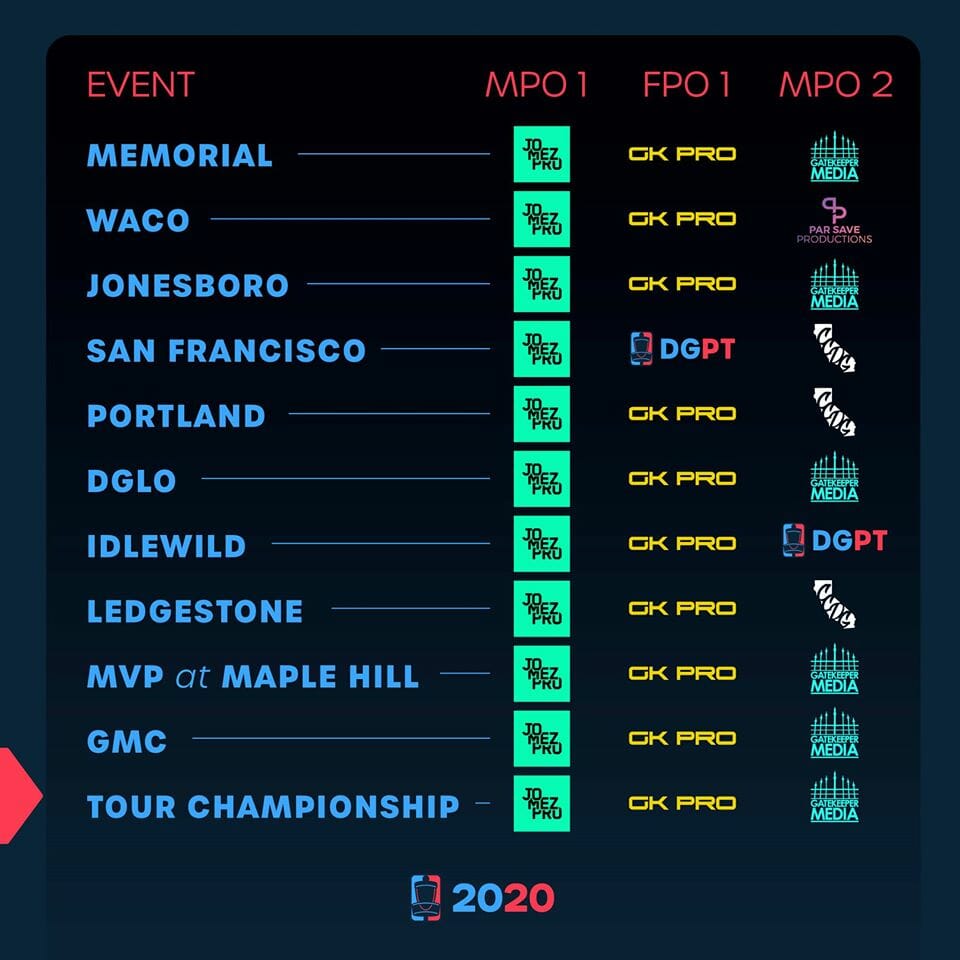 Last week the Disc Golf Pro Tour finalized its next-day round coverage for the 2020 season.
For the most part viewers will get a consistent experience from event to event. JomezPro is lined-up to cover Open lead or feature card for all 10 regular season events and the Tour Championship in Charlotte. GK Pro will be providing the same for the Open Women lead/feature card with the exception of the San Francisco Open.
The Open chase card will be a revolving cast of familiar media entities. Central Coast Disc Golf covers three events, Gatekeeper Media six, including the Tour Championship, and Par Save Productions is back for the Waco Annual Charity Open. The Tour itself will handle FPO lead card at the SFO and MPO 2 at Idlewild.
Live coverage by the Smashboxx TV team was also previously reported by the Tour.