Zoe AnDyke is the driving force behind the non-profit's expansion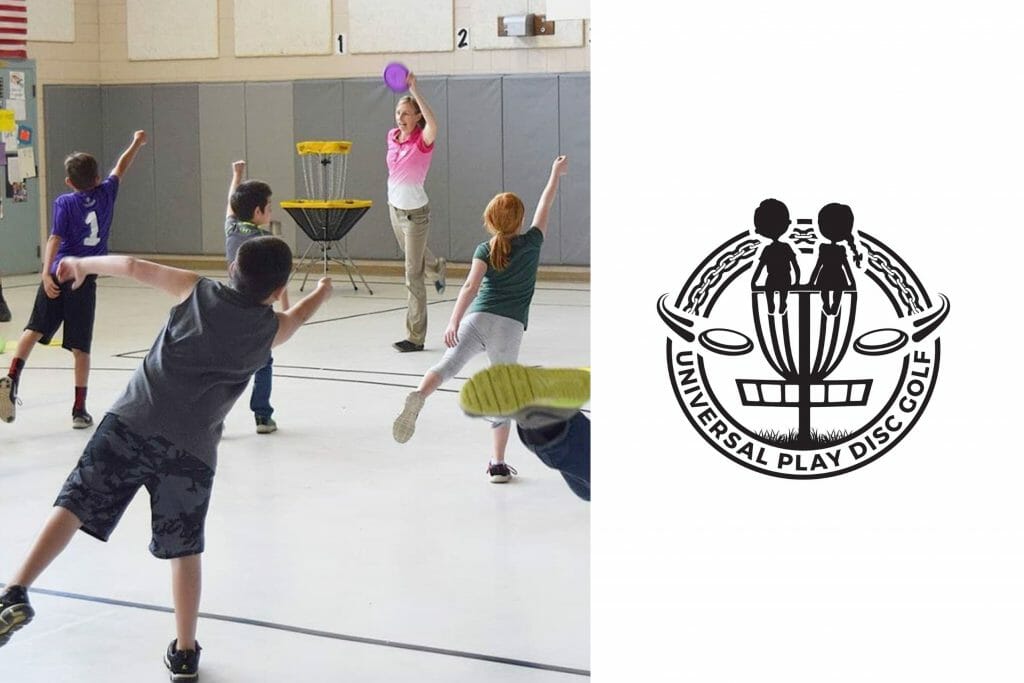 Last year was busy for Zoe AnDyke.
In addition to competing in 18 PDGA-sanctioned tournaments, including a B-tier win and two top 10 finishes at National Tour events, the native Oregonian also hosted two separate winter-season putting leagues, other smaller events in her home state, and was the Assistant TD of the Portland Open alongside newly-appointed Disc Golf Pro Tour Director Jeff Spring. Even with all that taken into account, she's been less visible in the year since her breakout season in 2018, when she consistently finished in top 10s, took sixth place at the PDGA World Championships, and won a world putting title.
Perhaps less widely known is the fact that AnDyke's work off the course in 2018 earned her the PDGA's EDGE Award for Educator of the Year. In 2017, she successfully incorporated her 501(c)(3) nonprofit organization, Universal Play Disc Golf, or "UPlay" for short. Over the last year, some of her focus has been diverted toward establishing UPlay's seven member board of directors (which includes 4-time world champion Valarie Jenkins), creating a greater presence on social media, and furthering her efforts to bring disc golf to the masses. In January 2020, she went one step further by stepping away from her primary manufacturer sponsorship with Dynamic Discs to go all-in on UPlay.
"We became established in August of 2017, so [it's been] about two and a half years of me kinda trying to figure out what the word 'non-profit' really even means and how to run one," AnDyke said.
Having taught disc golf to students ranging from 3 to 99 years in age, AnDyke's vision is to bring the sport to people of all ages who might enjoy the benefits of a more physically and socially active lifestyle. The majority of UPlay's work, however, takes place in schools with children 18 and under. Leading with a streamlined and standardized method of introduction, the importance of safety is greatly emphasized before any discs are handed out.
The curriculum stresses the prevention of self-injury by first teaching proper posture, mechanics, and body positioning, and injury to others by instructing students to always make certain that nobody is in harm's way before throwing, because as we all know, accidents happen.
"The first school I ever taught in, I was actually the victim of a grip-locked throw by a first grade girl," AnDyke said. "I was only six feet away from her hand, and it split my top lip open to the point where Dustin [Keegan] actually had to take the class over and I had to go to the ER and get stitched up."
With a background in physical education and coaching in multiple sports, AnDyke has modeled the organization as a platform for presenting disc golf as an accessible way for any school to enrich its PE program.
"I usually go into schools for a two to four day period, take over their PE program, and they actually never get to play organized disc golf until the very final day," AnDyke said. "Depending on how long the class periods are I usually get them through anywhere from a three to a nine hole course that I've set up on their campus."
The implementation of a disc golf program is often a more affordable option for schools than most other sports as well, and in a time when many schools are experiencing a decrease in funding, a curriculum focusing on physical education and the arts often fall by the wayside.
"I think it's a nationwide, maybe even a worldwide issue, that schools don't really have a lot of money, and so disc golf actually speaks to that problem," AnDyke said. "It's very affordable and it's much more of a one time purchase than a lot of other PE sports."
UPlay's efforts with their partner schools go far beyond a single exposure to the sport. They have designed and installed permanent courses on three campuses, and by utilizing a recycle program, their instructors are able to send students home with discs of their own. Their own non-profit status allows them to make investments in a school's ability to provide disc golf education in perpetuity.
"We have a couple of systems in place at this point, and we're trying to evolve how we can actually leave schools with more brand new equipment," AnDyke said.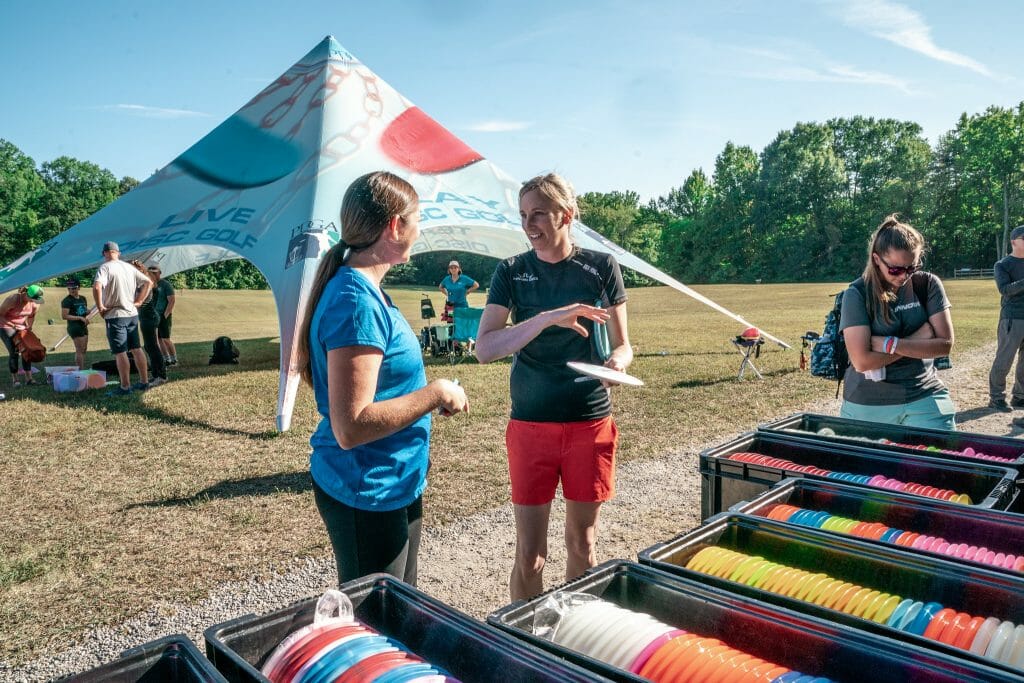 To date, AnDyke's support from various companies as a sponsored player has allowed UPlay to offer gear to these institutions at a discounted price, but there are plans in motion to invite manufacturers to get involved with the organization at the ground level.
"UPlayDG's biggest goal for 2020 is IMPACT," said UPlay co-founder and Lead Ambassador Dustin Keegan. "We are scheduled to run six different fundraiser doubles events at various courses around Oregon and are partnering with the Portland Rose Festival for, potentially, our biggest fundraiser to date in May. With all that fundraising, we plan on reaching as many people as possible through teaching at schools around Oregon, running after school programs, and doing another year of summer camp. We also plan on creating an online store/merchandise presence, to help grow our reach."
Teachers from around the country reach out to AnDyke and Keegan frequently, asking advice on how best to implement disc golf into their curriculum.
"Ideally, a PE teacher or staff employee who plays disc golf is a key ingredient for us to come visit, so there is someone able to continue spreading the disc golf word after we leave," Keegan said. "It's not hard to find schools, but to make it financially feasible for us is a little trickier and that's why we stay more local. One hundred percent of the dialogue is initiated by Zoe, and with her background of PE teaching she knows who to talk to and how to talk to them. We've never had a school say no so far!"
Universal Play Disc Golf has worked with over 22 schools, reaching more than 5,000 students ages 4-18. Their operational expenses are entirely funded by their fundraisers and individual donations. For more information on how you can get involved, visit uplaydiscgolf.org or follow them on Facebook.