There were some neutral opinions, but no player praised the hole designs.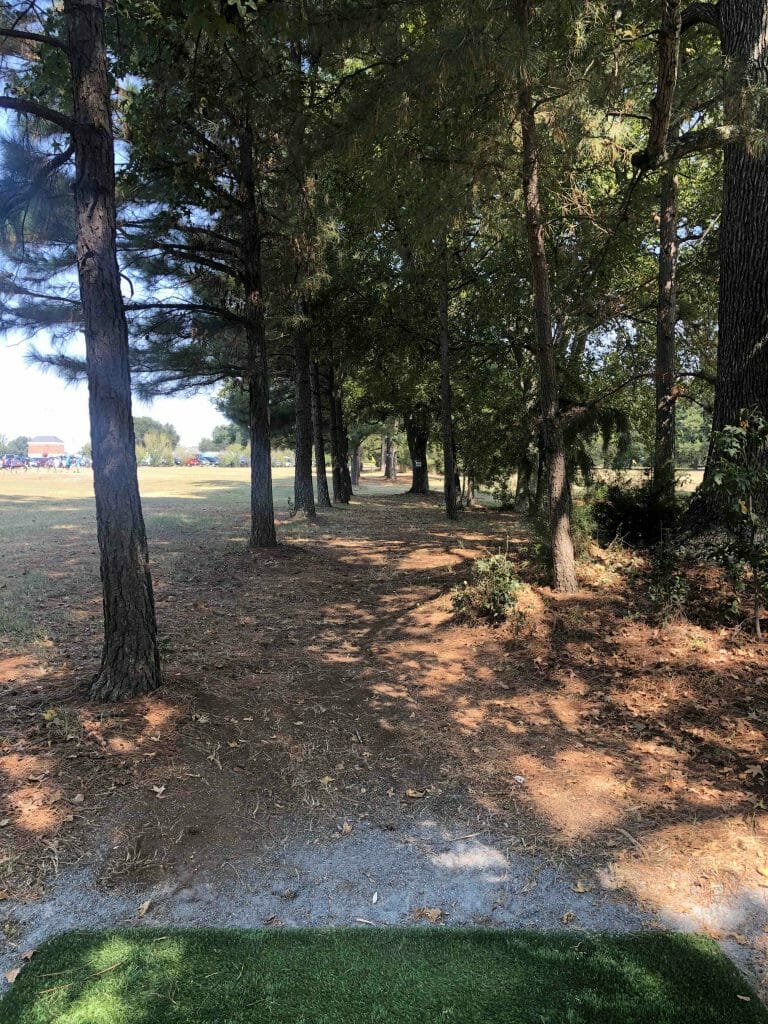 There are two new holes at Winthrop Gold, the site of the US Disc Golf Championships. The original holes 1 and 2 have been removed and new holes have gone in for 3 and 4, over on the golf course.
Both holes feature double mandos — hole 4 has a pair of them — and the world's top professionals took them on for the first time in tournament play on Wednesday. Reactions were largely negative. Here's a sampling of what the players had to say.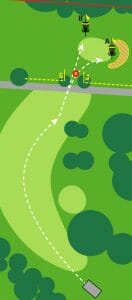 Michael Johansen
"They're just holes. They're nothing interesting, nothing good. They're just holes. I don't think they add anything to the course at all."
I asked Johansen, a North Carolina native, if he thought that USDGC had succeeded in trying "recreate a wooded Carolina disc golf hole," as they put it in their press release about the course changes. "If you want to create it, just play the first double mando and then don't need it for the end," he said. "It would be just fine. That would be the style of course we play, where you have to hit the gap and then carry for a long way. And you're not punished for fading barely at the end and missing the mando or being 10 feet left of the mando and having to throw a flick roller to hook back through. I just don't like the double mando at the end."
Jeremy Koling
"I have not a complete, fair opinion on them yet because it's still so fresh. You can play them in practice and get an idea of what you think about them in practice, but I don't think there's anything that can substitute the feeling of in-round tournament pressure. And I think that's when you can really judge a hole's effectiveness, good or bad. I think the second hole — hole 4 — I think it could go without the second set of double mandos, but I can see why they put them there as well. But the first hole I think is an opportunity to let the players just rip a shot and show the spectators how far we can control these discs. Going through the pinched double mando – I think it's fine."
Chris Clemons
"I like 3, it's not bad. But 4 I'm not a fan of. I think the second double mando could go. It's just a weird hole. We don't have many holes like it, so it's kind of hard to judge right now."
Simon Lizotte
"Offensive."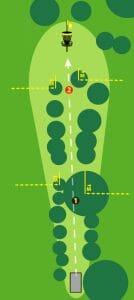 Nate Perkins
"Two thumbs down. I definitely didn't think that this course needed any more mandos. It kinda feels like we're a little gimmicky, kinda like we're jumping through hoops. Almost literally."
"The thing about hole 4, because it's a tunnel, a lot of players if you miss the gap and hit a tree, you're going to end up in a position where you could potentially be throwing a 10 foot shot. Because if you kick left or you kick right and you haven't crossed the mando yet, you're going to have pitch out. And no one wants to see that. That's not good for our sport to be on camera and throwing 10 foot shots or little weird backwards shots."
Nathan Queen
"I personally like hole 4 better than hole 3, but I'm not a huge fan of either one. I did get a birdie on hole 3 today after going for a pretty ridiculous second shot: I was probably 200 feet away from the double mando that you have to hit and just went for it anyway. Got through it clean and put it to about 15 feet. But I think it's a little too far out or if the double mando was a little bit wider — I know you can't move those trees. But I think it could use some adjustment. I don't think it should stay how it is right now. Hole 4 is a pretty good hole. The second double mando is really what makes that one real tough. With just the first double mando there, I think there'd be a lot more opportunities for birdies. But, me, I'm throwing a leopard kind of at the ground and just seeing if it slides up there or not, give myself a three look."