The final major of the season is almost here!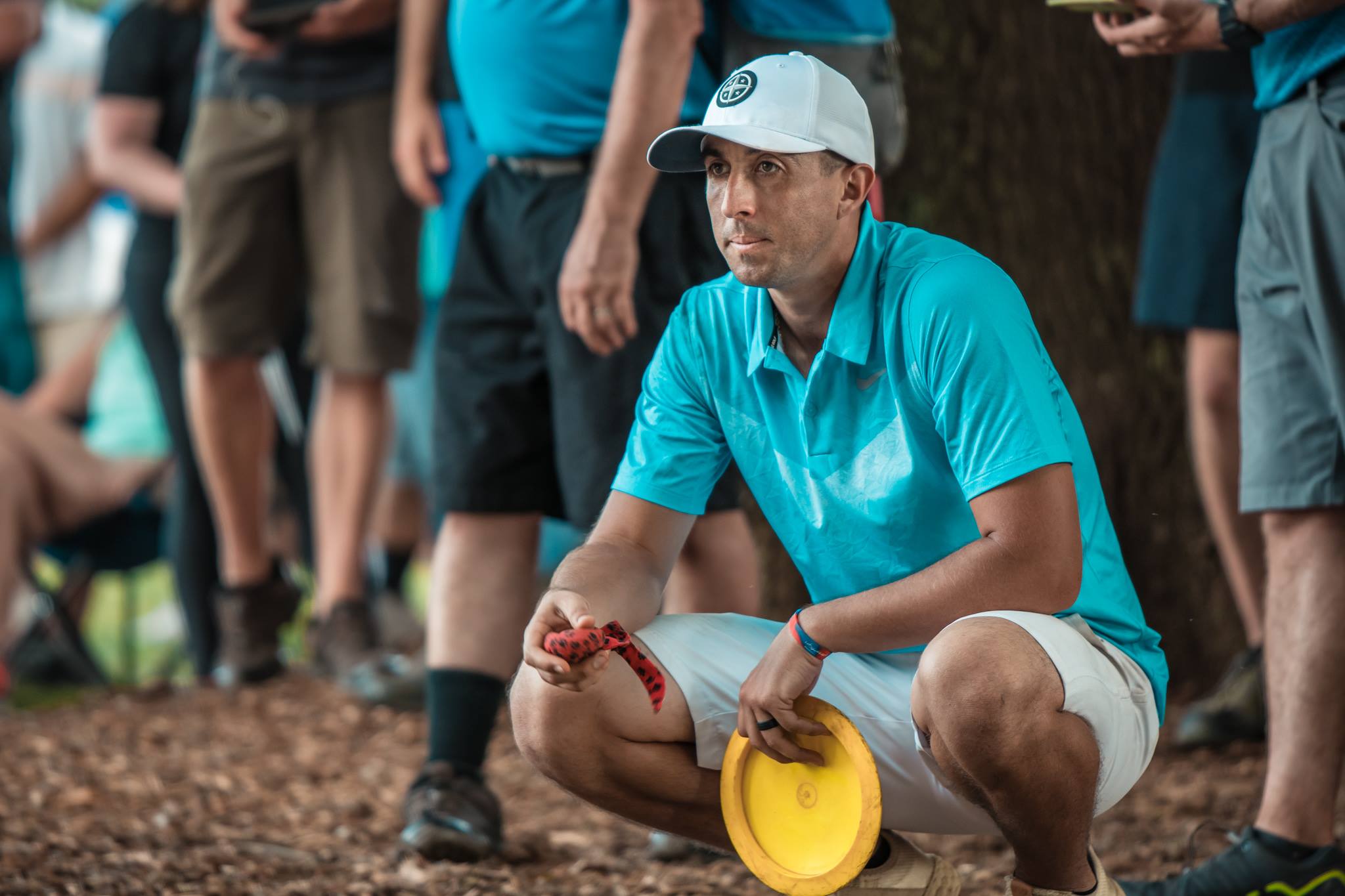 Change has been the watch word of the 2019 professional disc golf season since, well, the end of the 2018 season. Over the past 10 months, we have seen changes in media coverage, to sponsorship teams, in tour leadership, and to iconic courses. The 2019 United States Disc Golf Championship is no exception to the trend, so let's get to it.
Like throughout much of 2019, the media coverage plan for the event has dominated the conversation ahead of the event itself. As reported by Ultiworld Disc Golf, Fulcrum Media will be providing live stream coverage at USDGC. This in and of itself is actually a continuation of the 2018 media plan, but what is new is that there will be a fee to watch the livestream, available for rounds two through four.
The course for this year's event has undergone some changes as well. Holes have been removed, combined, and added, and the course is sure to look, play, and feel different this year compared to the Championships of yore. More on this later.
In a season of change, Paul McBeth has been rock steady at or right near top of the leaderboard at almost every event he has played this season and is favored to mount a successful defense of his USDGC title. That said, we haven't had a repeat winner at Winthrop since Ken Climo in 1999-2000, so, ironically, a repeat winner would be a significant change. A win at USDGC would also mark a McBeth sweep of the majors (European Open, World Championships, USDGC) in 2019, a feat he accomplished back in 2015, a year with five majors.
Also of note: this will be the first time since Worlds that we have seen Eagle McMahon playing an elite event. McMahon has spent most of the last month in Europe with Avery Jenkins, and even before that he had been running a more minimalist touring schedule than in years past. Since withdrawing from Ledgestone with a shoulder injury back in July, McMahon has only played in two top level events on U.S. soil: Worlds and the Delaware Disc Golf Challenge. You have go all the way back to the Beaver State Fling for McMahon's last top five finish at a top-level American based event. McMahon's best USDGC finish was fourth place in 2016.
Some notes:
Ken Climo is registered to compete: last year he threw out a ceremonial first drive but did not play the event in full. He'll be back in the commentary booth and also plans to play round one in full.
Two women qualified for this year's USDGC: Paige Pierce (2019 World champion) and Kristin Tattar (2019 US Women's champion). Pierce has played in the event three times: 2018, 2017, and 2012 (Performance Flight). This will be Tattar's first appearance.
There are 16 players rated 1030 or better competing in this year's USDGC, and five players rated 1040 or better.
McBeth has a chance to win his third USDGC, which would make him just the fourth player to reach that milestone. Ken Climo (5 USDGC titles), Barry Schultz (3), and Will Schusterick (3) are the only players in the club.
The Course
Par 66. 10,375 feet for the A position, 10,248 feet B position. As mentioned, there have been significant changes made to the course layout. Here are the biggest changes for this year:
Holes 1 (short forehand hole around the rock) and 2 (low ceiling roller shot with OB parking lot left) have been removed from the course to make room for a fan experience zone
The former hole 3 will now be hole 1 and the former hole 4 will now be hole 2
Two brand new designs are going in for holes 3 and 4. Each will have mandos. Hole 4 has two sets of double mandos to "recreate a wooded Carolina disc golf hole without much woods to speak of."
White stakes will replace the OB and hazard rope around the course.
The wooden pillars that guarded the basket on Hole 2 are being redeployed on holes 8 and 16.
Hole 5's tee is returning to its original position and will no longer require a water carry.
For the full caddybook and rules, go here.
Weather Forecast
Several competitors are playing hot heading into the week for USDGC. Hopefully their hot play can keep up with the record-level high temperatures forecast for most of the event. An upper level ridge has dominated the southeastern United States for quite some time, leading to unseasonably hot conditions. The heat will continue for the first few days of the tournament before a dry cold front brings relief for championship Saturday.
Wednesday: Hot. Afternoon highs will warm to the mid 90s with a gentle west breeze.
Thursday: Hot. Afternoon highs will warm to the mid to upper 90s. A light west breeze should continue.
Friday: Light winds should shift out of the north after the front weakens and moves through Friday morning. Highs will still warm to near 90°.
Saturday: High pressure to the north will reinforce the northerly and northeasterly wind. This will lead to afternoon highs only topping out in the upper 70s.
To help put the heat in perspective, the average high temperature to begin October in Rock Hill is 76°. Temperatures on Friday will be every bit of 20° warmer than that. However, you may remember last year's hot conditions as well. The temperature climbed as high as 91° on the final day of the tournament last year. Who can beat the heat and stay hot as the weekend wears on?
How to Follow
SpinTV will be providing post-produced lead card coverage, and Jomez will be on hand to provide coverage of the chase cards all four rounds. UDisc Live will be available to follow live scoring.
For live streaming, fans can pay $10 to access lead card coverage for rounds two, three, and four, with a 20% discount available to PDGA members. To access the stream, follow this link.