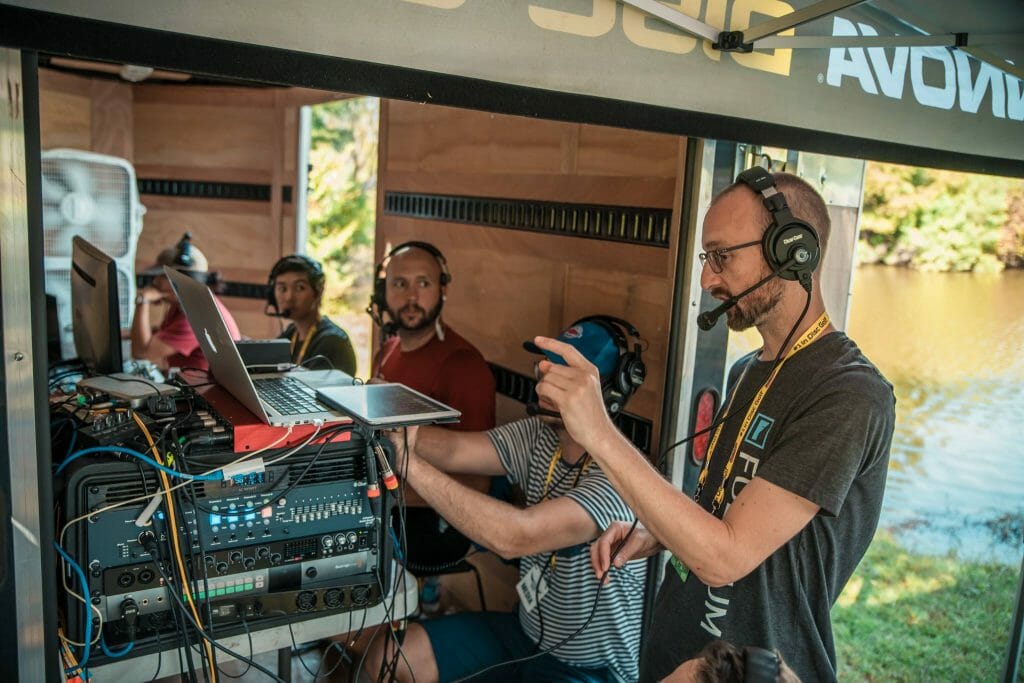 True to form, the United States Disc Golf Championships are changing up their media approach again in 2019.
This year, live coverage will be expanded to three rounds but available only behind a paywall: $9.99 for the full weekend of coverage (and available for 30 days thereafter), though PDGA members will receive a coupon for 20% off, bringing the price down to $7.99.
"Monetizing it is the only way that we feel we can continue to improve the broadcast," said USDGC Event Director Jonathan Poole, adding, "We really need to cover some of the costs that it takes to do it at the level that we feel the players and the event deserve."
Returning for the live coverage this year is Fulcrum Media, a major broadcaster of ultimate frisbee that produced 2018's USDGC coverage anchored around hole 17. This year, the coverage will look different, though, with a focus on following the lead card.
"As those in the disc golf community know, live is difficult," said Fulcrum co-owner and USDGC lead producer Luke Johnson. Finding a way to get consistent video coverage across an entire 18-hole course has been a long-time challenge for live producers like Smashboxx.
"We knew we had to solve that problem — how do we go live from the field?" said Johnson.
Their solution: use wireless line-of-sight technology to send camera signals to their production truck, which will drive around the Winthrop University property to maintain connection with the three cameras following the lead card. Inside the truck, the producer, director, graphics, and replay crew (and a drone operator) will put together the bulk of the broadcast, which will then get sent wirelessly to the studio, which will be set inside the new fan hospitality area near the clubhouse. A separate producer will cut that feed with the studio cameras, and potentially some cameras set up around hole 18, to send the show out to the viewing audience.
"Because it's USDGC, people have a high expectation and the coverage has to be great," said Johnson. "And now that it's PPV, there's even more expectation. So the pressure's on."
Jamie Thomas, Hannah McBeth, and five-time USDGC champion Ken Climo will anchor the show from the booth. All three were involved in the production last year as well.
Poole said that he expects to hear some criticism of moving to a pay-per-view broadcast, but that USDGC has always been about innovating and has a 20 year track record of success.
"When you put a price on a ticket, it gives it credibility in the eyes of the rest of the world," said Poole. "And when you just give it away, it undermines the credibility and value of the ticket…Every nickel is going to the players, it's going to the broadcast, or it's going to charity."
The live feed will be shown in the fan hospitality area — "I want people to be able to watch the lead group without having to move," said Poole — and will be available at USDGC.com/live. PPV tickets are available now. The live video will be available to paying users for 30 days following the event.
SpinTV Returns To Lead Card Coverage, Jomez on Chase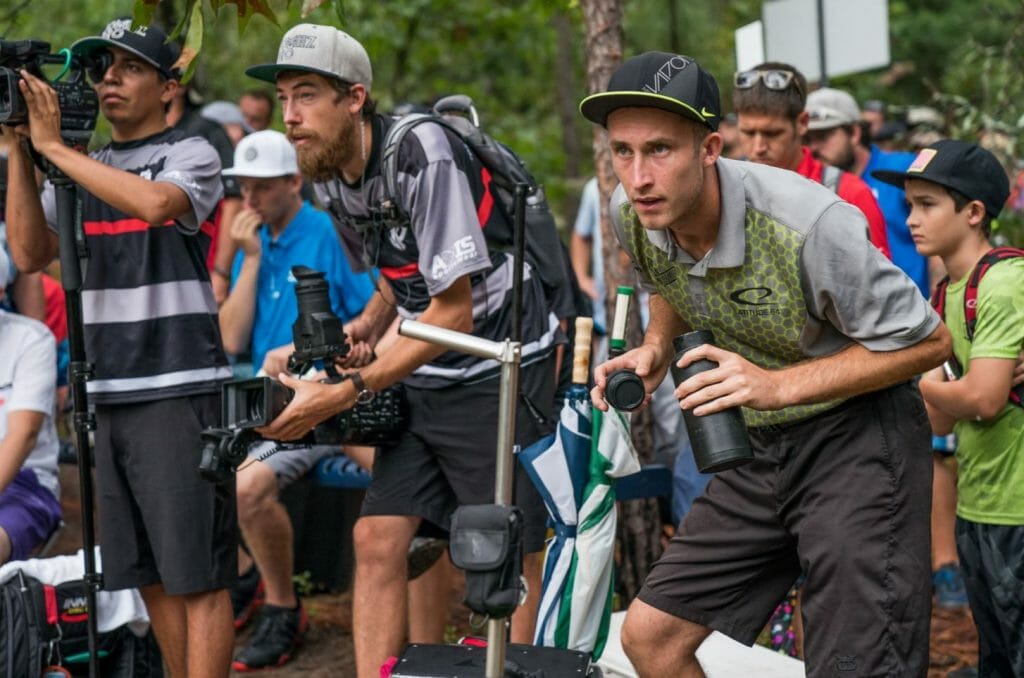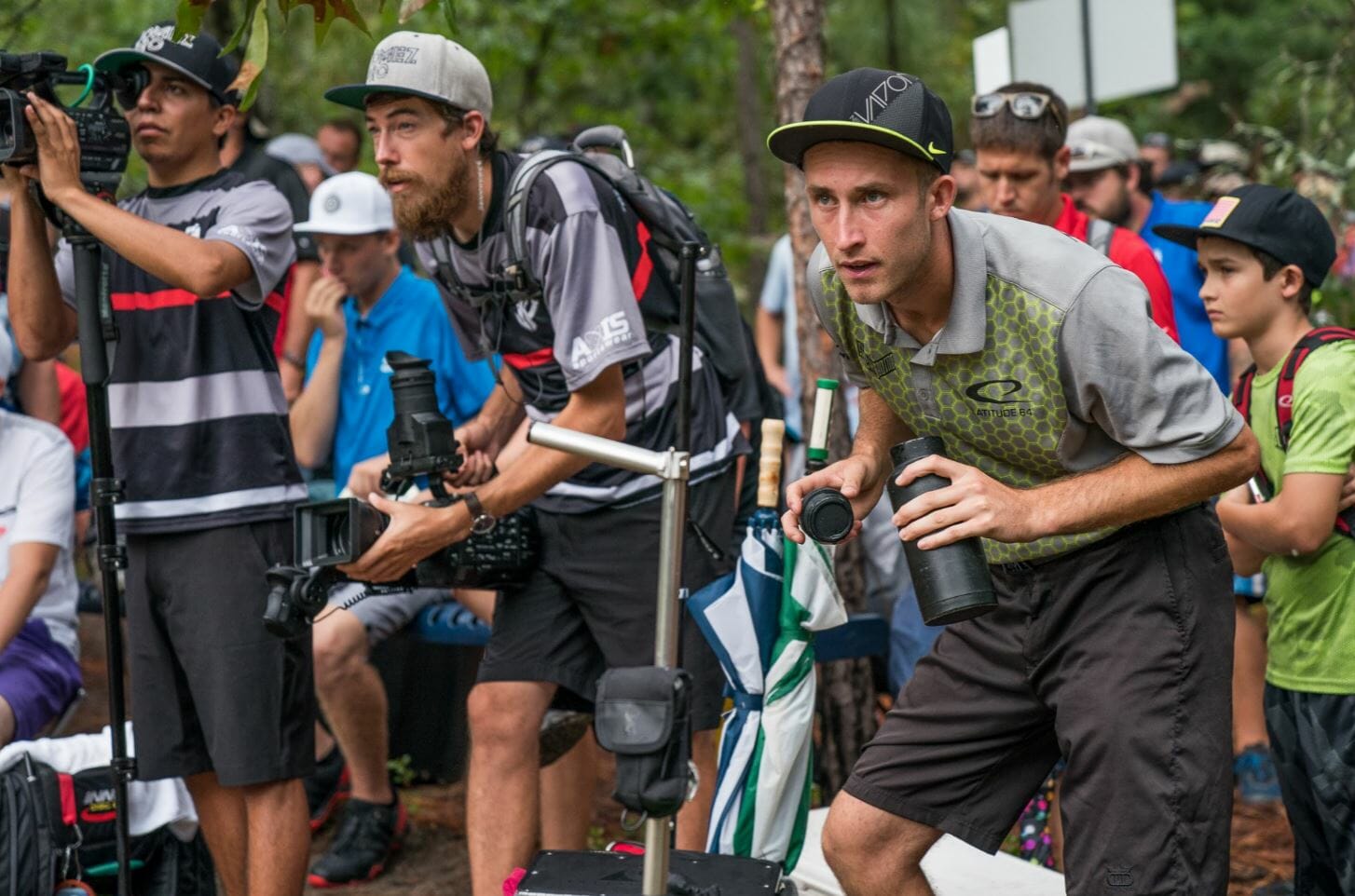 SpinTV, Innova's video arm, is back at USDGC this year to produce next-day, post-produced coverage of the lead card, which will be available for free on YouTube. The same team at SpinTV that produced the 2019 European Open coverage will be across the pond to cover USDGC. Jamie Thomas will provide play-by-play with a player on color.
Jomez Productions, which covered both lead and chase card at USDGC last year, will be back to offer chase card coverage for free on their YouTube channel. Earlier reports that they would not be attending USDGC were premature. Poole said that the tournament was always looking to have them back at the event, and that it simply took a long time to discuss the arrangement. "They've been wonderful for us and for disc golf," he said. Nate Sexton and Jeremy Koling — "BigSexy" — will be on commentary duties, per usual.
USDGC is staying with what's now the norm in disc golf — free next-day edited coverage — despite the fact that it could limit the appeal of the pay-per-view live product.
"No doubt it will cut into the live potential to a certain extent early on," said Poole. "We're aware of it, we've thought about it, but we're not necessarily worried about it."
He went on to say that the tournament organizers felt it was important to have both high quality live and post-produced coverage. Edited YouTube coverage offers "more views over a longer period of time, which is good for disc golf and good for us."