Four players are tied for fourth just two strokes back.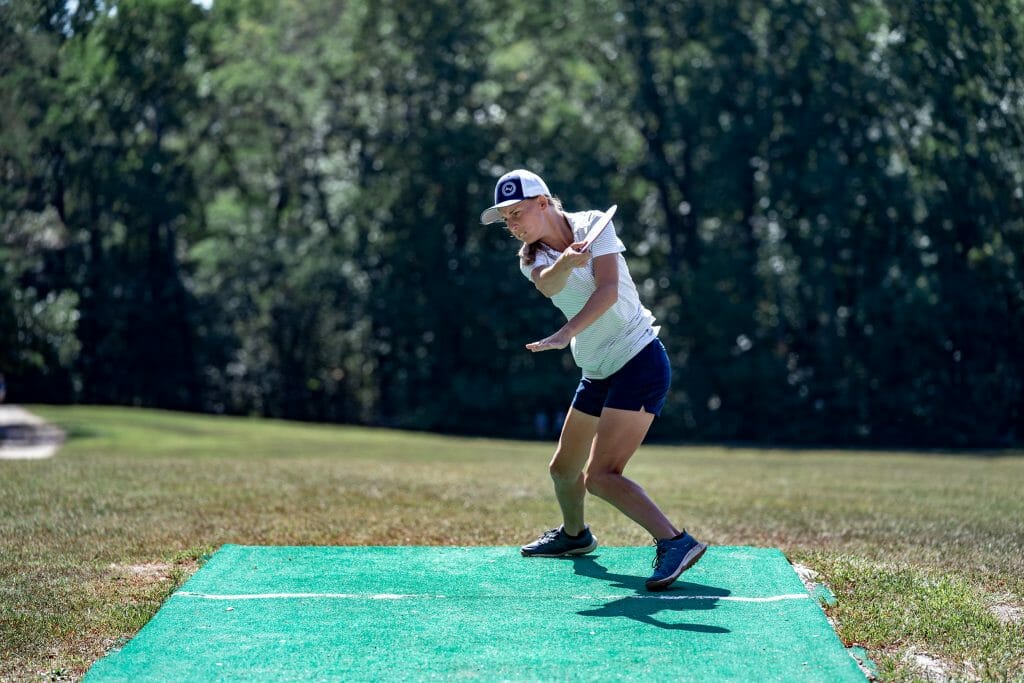 After one round at Loriella Park, Paige Pierce is out in front at the 2019 United States Women's Disc Golf Championship.
Pierce's 980-rated five under par 58 is good for a one stroke lead over Sarah Hokom and Kristen Tattar, who are tied behind Pierce at four under par 59.
Pierce took an OB stroke, but, as usual, she put herself in position to score and only missed two C1X putts all round. Her 82% clip from inside C1X was just barely good enough to put her in front; Tattar was putting at 88%. Hokom left plenty of strokes on the green, only hitting half of her putts inside 10 meters. As Erica Johnson told us before the first round, the player who putts the best is going to be in the best position to take the win. That rings especially true considering the tight scoring separation after one round.
Michelle Frazier, Rebecca Cox, Beckie Harris, and Jessica Weese are all knotted in fourth place at three under par 60. An unfortunate double bogey six on the par 4 hole two hurt Frazier's score, but aside from that blemish, she played exceptionally well, especially off the tee. Frazier hit the fairway on 78% of her tee shots, which was good for fourth in the field.
Big ups to Margaret Baudendistel, who hit an ace on hole one. How did you start your round today?