Melton, Perkins, McBeth tied in second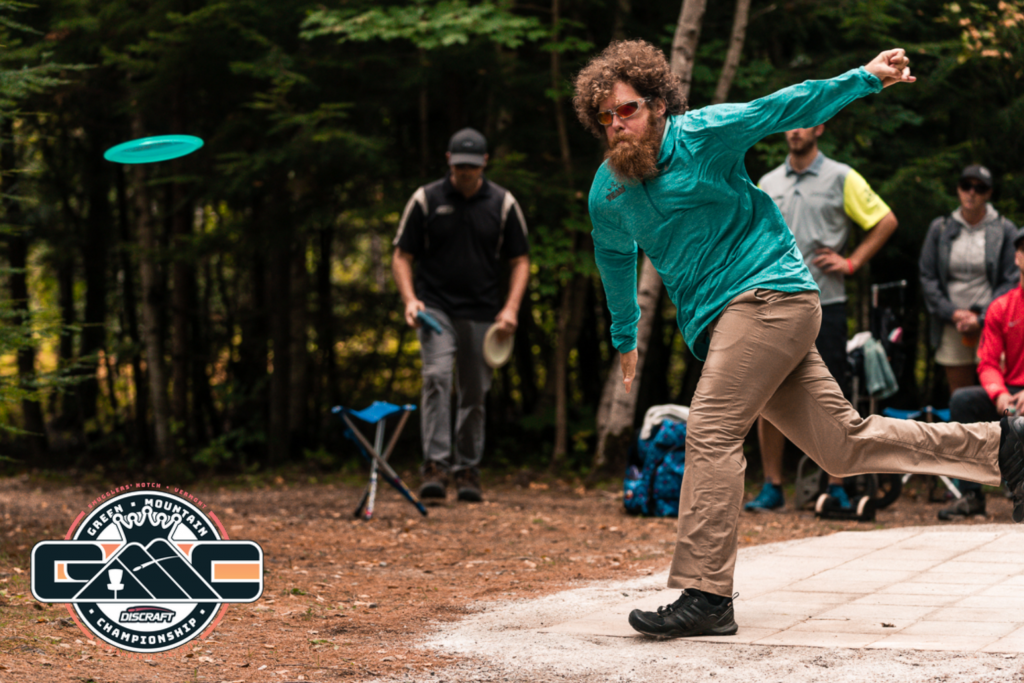 As the kids say, Chris Dickerson was on one today. 
Dickerson leads the Green Mountain Championship after one round with a 1072-rated, 11-under par 50. He is two strokes ahead of Zach Melton, Paul McBeth, and Nate Perkins who are knotted up behind Dickerson at 9-under par 52.
Dickerson ran off six straight birdies to open his round before carding back-to-back bogeys on holes 7 and 8, two of the four toughest holes on day one. He would par out the front nine before bagging seven straight birdies from holes 11 to 17. Dickerson looked at home in the woods of Brewster Ridge, and was first in parked rate, Circle 1in regulation, and C2 in regulation. It's a good thing for Dickerson that he was sharp off the tee, as the Tennessee native missed two from inside 10 meters dropping his C1X percentage to 78%. His 13 birdies are tied for most at an event on Brewster Ridge with Paul Ulibarri's second round from 2018 Pro Worlds. 
Zach Melton has been somewhat AWOL from filmed lead card action this year. The lefty made sure that's about to change, though. In the opening round Melton was 100% on scramble opportunities, and only missed one putt from inside C1X. McBeth was bogey-free with a 100+ throw-in on the elevated hole 15, and Perkins had two C2 putts plus a throw-in of his own.
The last time we saw Gregg Barsby in Vermont he was being carried off the course in triumph after winning the 2018 world championship. Barsby owed that win to, among other things, a scorching hot putter. Today he was at it again, hitting 100% of his C1X putts and going 3 for 5 from downtown. He's in a tie for eighth at 7-under par.
On the highlight reel, Brian Earhart bagged an eagle on hole 2 with a massive 342-foot throw in. We had two aces on the day: Finlay Buchanan-Jacobs aced hole 6 and Robert Veliky aced 14.