Who are we missing? Who is in your top three?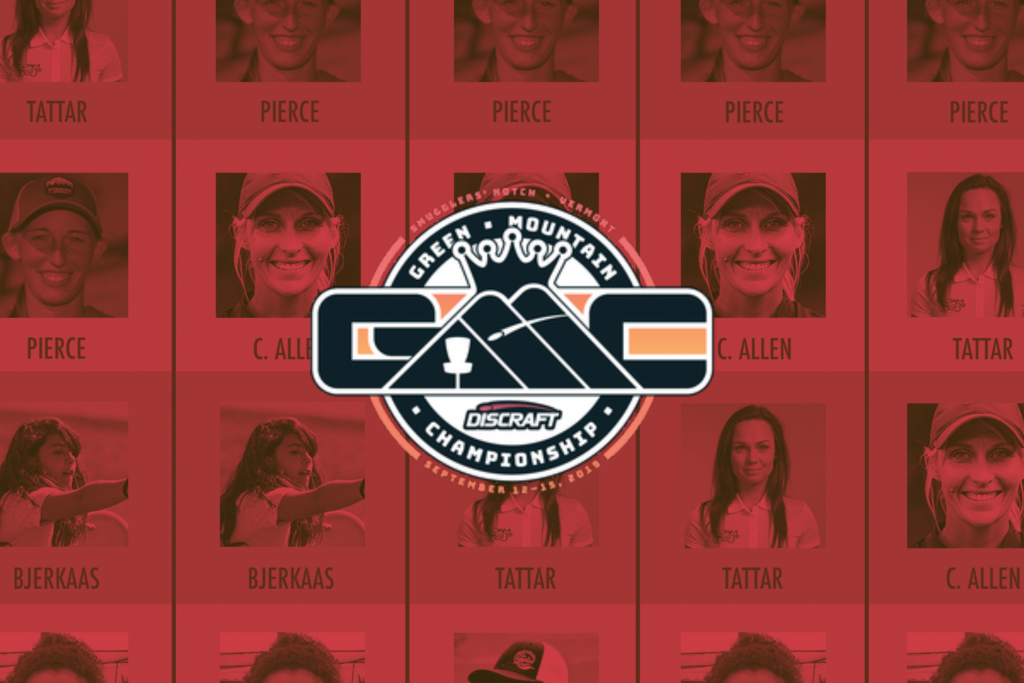 It'll be the first time back in Vermont since the 2018 PDGA Pro Worlds for most touring players, and redemption will be on the mind of many. Smugglers' Notch requires every shot imaginable, as they'll navigate the woods on Brewster Ridge and the long, tight fairways of Fox Run Meadows. We've got four rounds at the Green Mountain Championship, so let's see who can outlast the pack.
Dark Horse Criteria: This week we're excluding the top 10 in FPO and the top 15 in MPO from the Power Rankings. Additionally, any players falling outside the top 10/15 who are rated 950 or higher in FPO and 1030 or higher in MPO can't bat DH.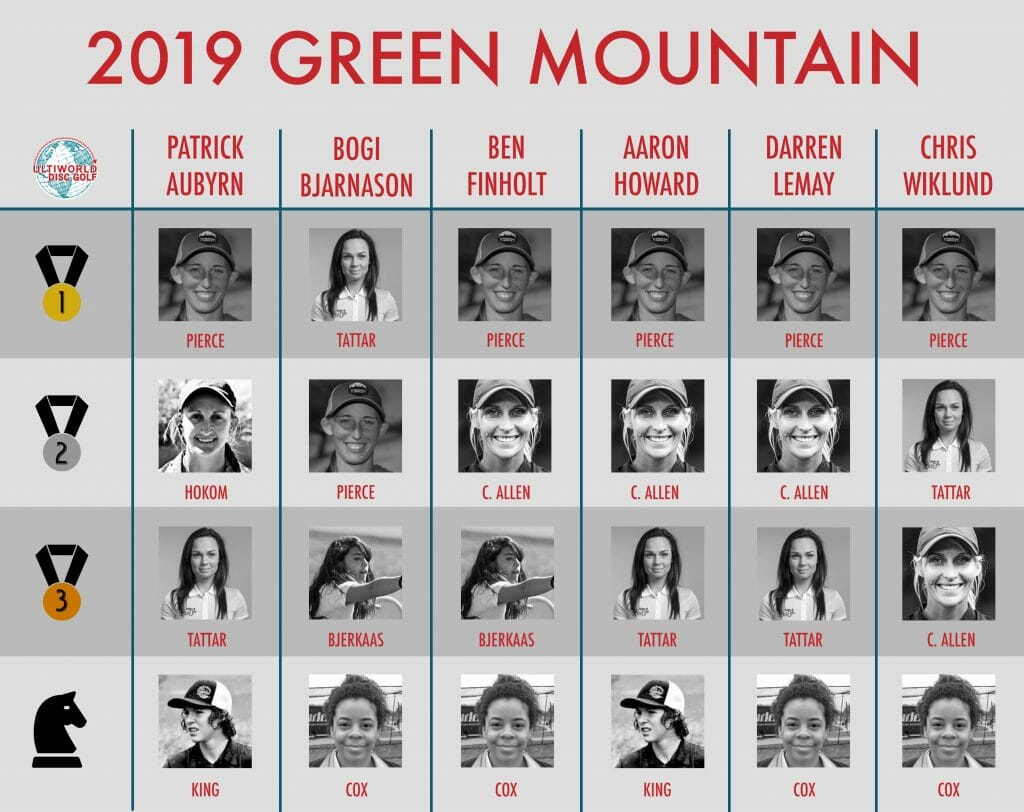 The final round slow down from Paige Pierce at the Canadian Championship didn't scare out voters away from the 2017 GMC champ. It was her first loss since May, and she has yet to finish outside of second place since March, so 18 holes barely under her rating don't change much. If anything the finish up north only elevated an already high profile for Kristin Tattar, who gets one vote to take home a victory and was only left off one podium.
Historically, Catrina Allen has performed well at Smuggs, winning the GMC twice, as well as a Disc Golf Pro Tour Championship in 2016. Past efforts and the recent win in Delaware weren't enough to move her past second place, however. In the Dark Horse picks, staff writers did not forget what Rebecca Cox was able to do at Worlds last year and she was the near-unanimous choice.
(ed. note: Bjerkaas was a late scratch from the event.)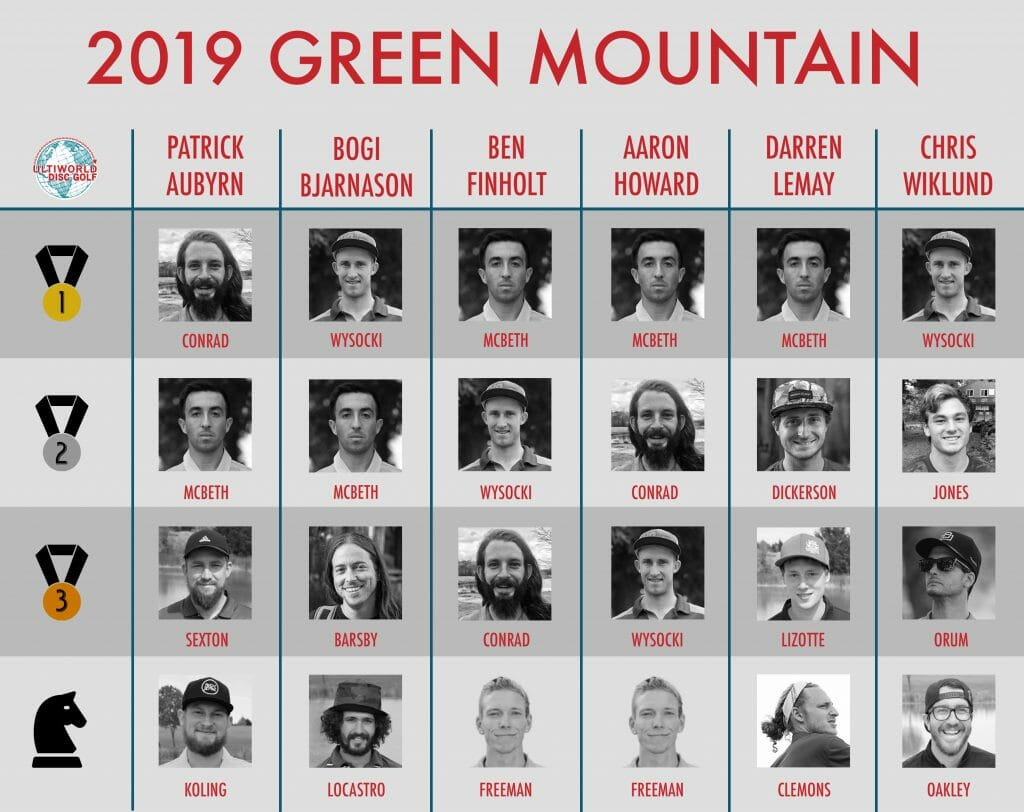 Why isn't Ricky Wysocki getting more love from the voters?
Wysocki basically owned this event in its first couple of years, just had a playoff win in Nantucket last weekend, and is playing much better than his results suggest.1 He gets two first place nods but was also left off two podiums. Paul McBeth is still the player to beat according to writers, and even a minor slip in Canada didn't do anything to make us think otherwise.
James Conrad is back in his wooded element on Brewster Ridge but struggled last year at Fox Run. Without the extra round at Fox Run, though, Conrad may be able to do enough at Brewster to nullify the difference. Pickers are also keeping an eye on Joel Freeman, who took Wysocki to the playoff last week and had back-to-back podiums at Delaware and Maple Hill.
---
We obviously judge Ricky on wins, not podium finishes. ↩