The final two rounds both played out at Sunset Hills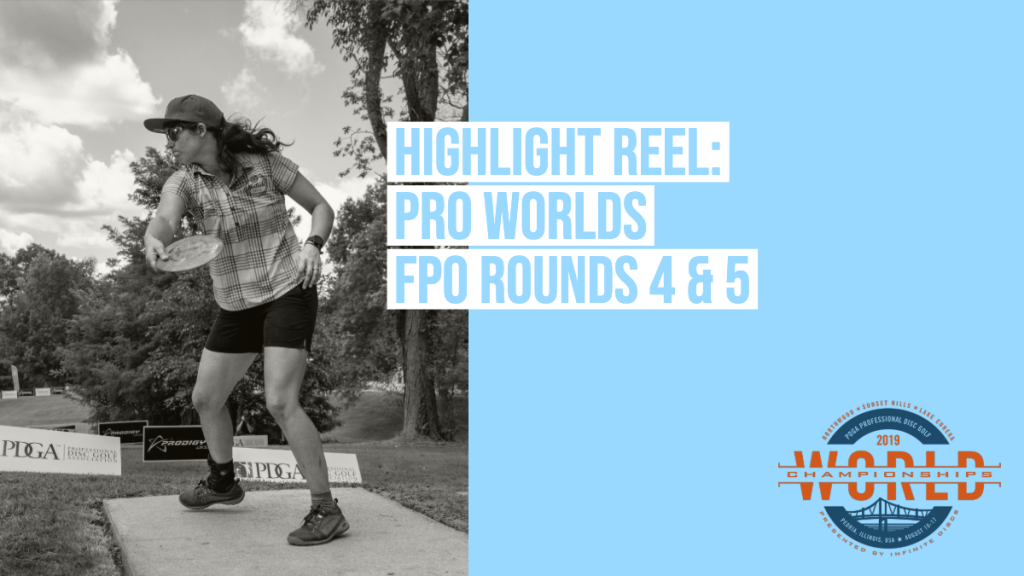 The final two rounds of the 2019 PDGA Pro World Championships were both out at Sunset Hills for the Open Women's field meaning the ladies were dialed in on their shots all weekend.
Central Coast Disc Golf and the Smashboxx TV livestreams followed the lead card both days to capture the excitement, drama, and crowning of world champion Paige Pierce.
We've broken down the shots by round.
---
Round 4
2019 Pro Worlds Round 4 Sunset Hills Eveliina Salonen hole 2 putt
2019 Pro Worlds Round 4 Sunset Hills Paige Pierce hole 3 approach
2019 Pro Worlds Round 4 Sunset Hills Catrina Allen hole 3 putt
2019 Pro Worlds Round 4 Sunset Hills Henna Blomroos hole 8 drive
2019 Pro Worlds Round 4 Sunset Hills Catrina Allen hole 15 approach
2019 Pro Worlds Round 4 Sunset Hills Eveliina Salonen hole 18 put
Final Round
2019 Pro Worlds Final Round Sunset Hills Catrina Allen hole 1 putt
2019 Pro Worlds Final Round Sunset Hills Eveliina Salonen hole 3 approach
2019 Pro Worlds Final Round Sunset Hills Paige Pierce hole 4 putt
2019 Pro Worlds Final Round Sunset Hills Paige Pierce hole 9 putt GIF
2019 Pro Worlds Final Round Sunset Hills Catrina Allen hole 10 drive
2019 Pro Worlds Final Round Sunset Hills Paige Pierce hole 11 drive
2019 Pro Worlds Final Round Sunset Hills Paige Pierce hole 15 approach
2019 Pro Worlds Final Round Sunset Hills Eveliina Salonen hole 18 drive
2019 Pro Worlds Final Round Sunset Hills Paige Pierce hole 18 putt