First championship of Worlds weekend handed out Saturday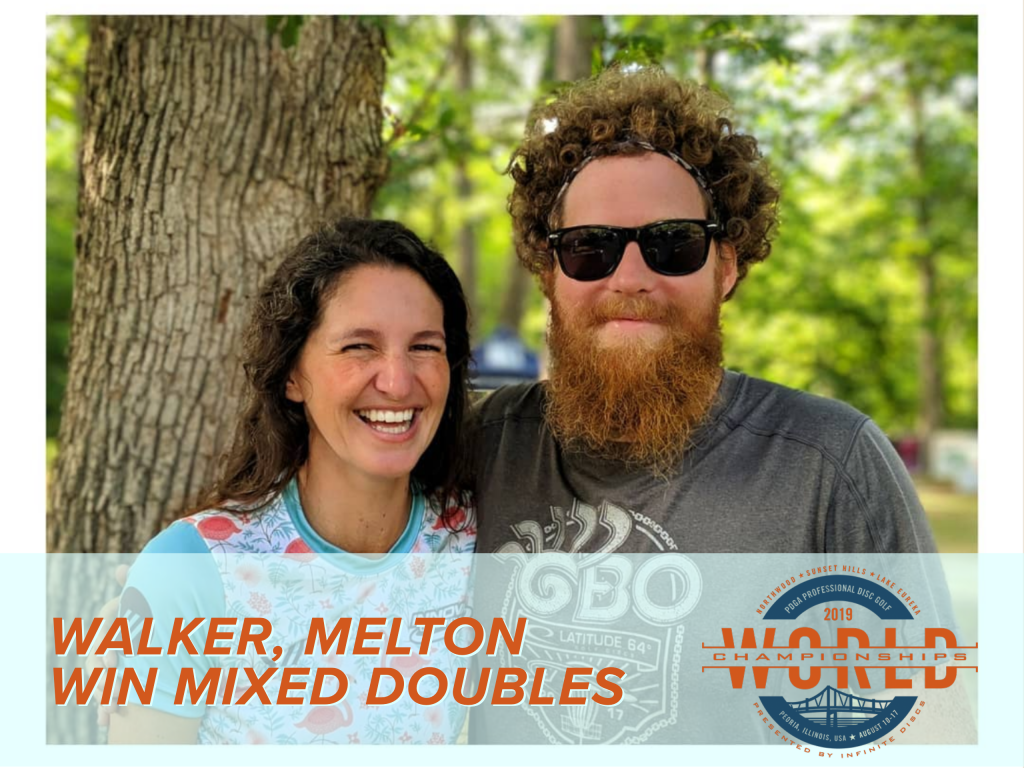 Madison Walker and Zach Melton did not want a repeat of 2018.
A year ago in Vermont, the Pro Worlds Mixed Doubles team of Walker and Melton was in the lead after one round by a solid three strokes. A rough second round, however, had the leaders drop to a tie for 11th place, 10 spots behind winners Lisa Fajkus and Matt Bell.
On Saturday, Walker and Melton flexed the consistency they lacked last season on their way to a 2019 Pro Worlds Mixed Doubles championship win.
"We scrambled hard, we never layed up, and we had fun all day at my favorite event of the year," Walker said after the event. "It took five years but WE FINALLY DID IT! I'm so friggin excited to add a World Title to my disc golf resume."
Shooting a 56 in both the best shot first round and alternate shot second round, the duo came from two strokes back in the afternoon round to win by two strokes over Henna Blomroos and Luke Humphries.
Walker and Melton have been competing as Mixed Doubles partners at Pro Worlds since 2015. Their best previous finish was third in 2017.