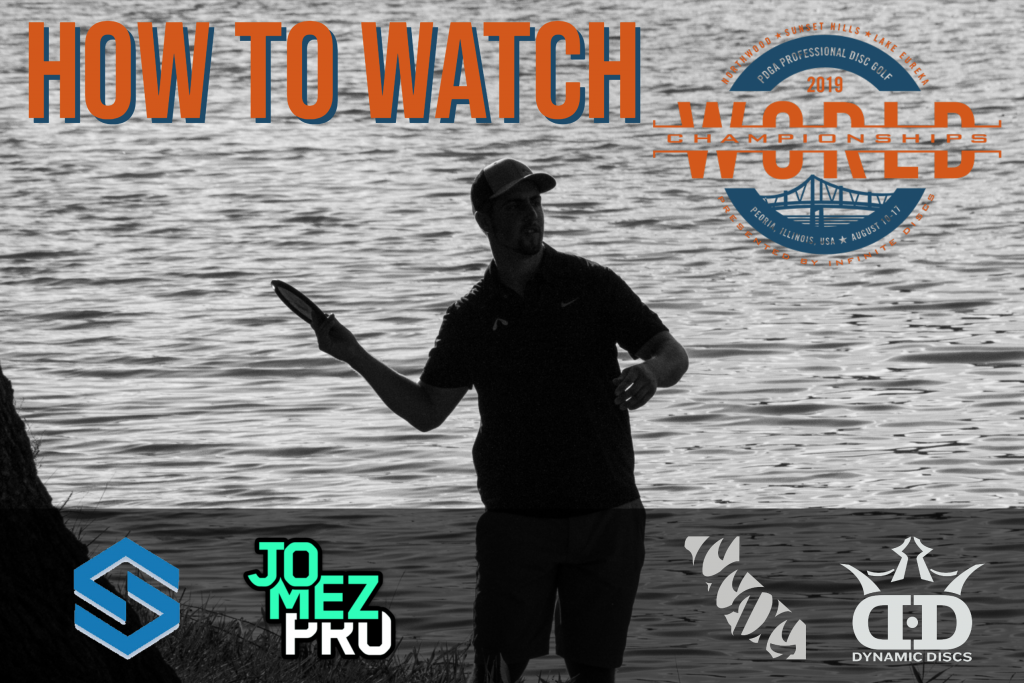 The PDGA has had no lack of coverage of its premier events this season and the 2019 PDGA Professional Disc Golf Championship in Peoria, Illinois is no exception.
Live coverage from either Sunset Hills or Lake Eureka will be provided by SmashboxxTV every day and cover both FPO and MPO final rounds on Saturday.
JomezPro is producing MPO Lead/Feature card coverage for all five rounds, publishing next day to the JomezPro YouTube.
Central Coast Disc Golf is producing FPO Lead/Feature card coverage each round, as well as MPO Chase card, publishing next day to the CCDG YouTube.
Dynamic Discs is producing MPO Third card coverage each round, publishing to the DD YouTube.
We will update this post as new footage comes out, so it can be your one-stop-shop all week.
Round 1 [Tuesday 8/13]
Round 2 [Wednesday 8/14]
Round 3 [Thursday 8/15]
Round 4 [Friday 8/16]
Round 5 [Saturday 8/17]
Daily live scores and statistics can be followed at UDisc Live. Alyssa Van Lanen is on the course getting shots all week. Johnny Disc Golf and the PDGA will be posting daily video updates.
Don't forget, the Upshot will be on site all week for up-to-the-minute analysis.
Listen to "The Upshot" on Spreaker.