2017 champ James Conrad three back in second place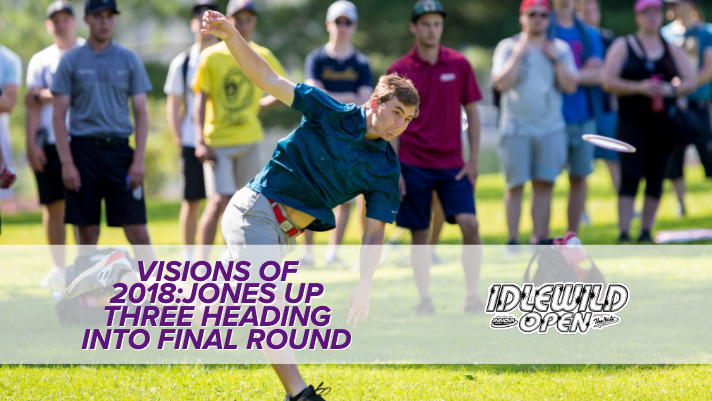 With 36 holes played, the podium has not changed at the Idlewild Open but moving day lived up to its name just outside the leaders.
Kevin Jones is in first the lead at 22-under par 114 going into the final day of action. Jones shot a 1059-rated 10-under par 58 to maintain his position at the top of the leaderboard. Jones didn't notch any eagles on the day, but he did shoot more accurately off the tee, hitting fairways at 85% on day two, 20 percentage points better than during his record-setting day one.
Jones has been in this position before. He held a three stroke lead going into the final round last season at Idlewild before a back nine collapse saw him finish the day over par and in fifth place.
He'll need to hold off 2017 champion James Conrad who is still in second place at 19-under par 117. Conrad matched the 10-under hot round which included an eagle three on hole 16. Conrad was money on the green, hitting 100% of his C1X putts.
Calvin Heimburg is in third at 16-under par 120. Mr. 1100 Dan Hastings rounds out the lead card in fourth place at 13-under par 123 total.
Further down the leaderboard, a couple of players made big moves on the day. Trevor Harbolt jumped up 25 spots to a tie for fifth, Chris Clemons jumped 29 spots to a tie for seventh and Nathan Queen has jumped up 39 spots to join Clemons and Garret Gurthie in seventh. Queen also had a 10-under par day which included an eagle, bogey, and double-bogey.
Shoutout to Edward Ward for acing hole 3, making it three aces in two days in Kentucky.