Third place battle between Allen and Salonen one to watch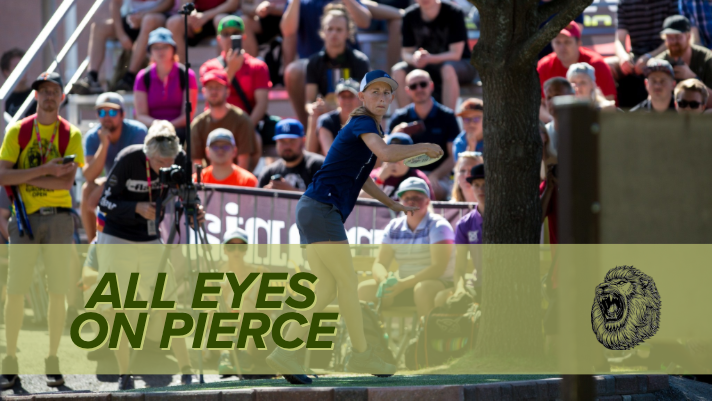 Three things that hold Paige Pierce back from performing well at tournaments: Circle 1X putting, scrambling, and OB strokes.
Through three rounds at the European Open, Pierce is first or second in the Open Women division in those three categories.
Pierce was mistake-free and 2-under through 14 holes before recording three bogeys over the final four holes. The blemishes moved her to 1-over par 65 for round three, her first round at the event over par and rated under 1000. She is still averaging 1001 for the event. Her three bogeys were also by far the fewest on the lead card.
By the time things settled Saturday morning in Nokia, Pierce was sitting at 4-under par 188 total and 15 strokes ahead of second place. She is 11 strokes ahead of where 2017 winner Catrina Allen sat after three rounds.
The rest of the top five also remained the same round-over-round from Friday to Saturday.
Henna Blomroos is in second at 11-over par 203 total. While she's throwing the disc well and getting off the tee with success — she's second or first in fairway hits and finding C1 and C2 in regulation — her C1X putting has doomed any real chance to take advantage of scoring chances. On Saturday she two-putted or worse five times, and is 50% from inside 10 meters for the tournament, good for 18th in the 20 person FPO field.
Catrina Allen and Eveliina Salonen are six and eight strokes behind Blomroos, respectively, and Sunday's battle for third place may be the real one to watch.