Who are we missing? Who is in your top three?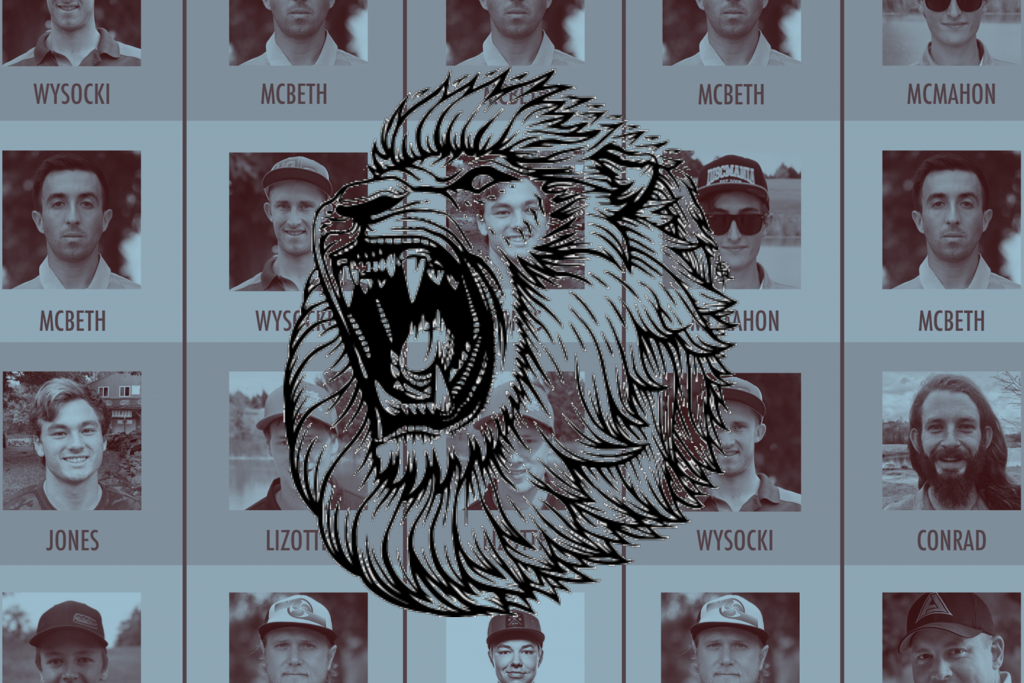 The 2019 European Open is underway in Nokia, Finland! Our first Major Championship of the year features a Smörgåsbord of international players from fourteen different countries. We're hoping to see some new names atop the leaderboard this weekend. To have a shot at the W, consistency over four rounds is crucial. If some fresh faces make a charge early on, will they be able to maintain their positioning through Sunday? Or will the tried and true veterans steadily rise to the top?
Dark Horse Criteria: It's no holds barred this weekend to celebrate the first Major. Players rated below 950 in FPO and below 1030 in MPO qualify for the DH spot.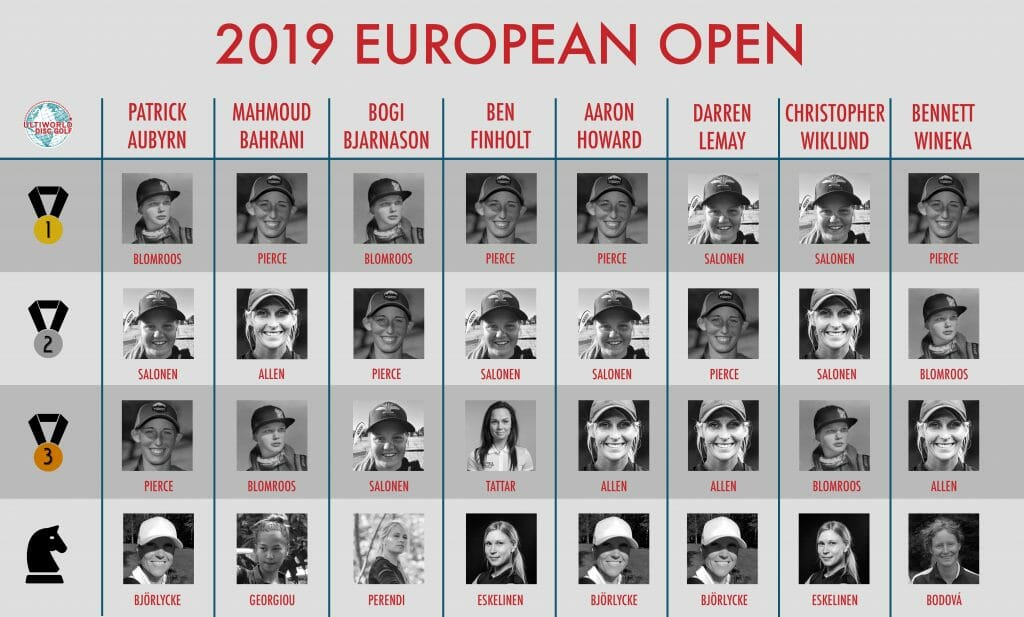 Rationale
We may be on Europe's turf, but a former American champion is still the favorite in Nokia.
Paige Pierce has been rolling stateside since the Portland Open in late May, and has been playing the most consistent golf in the world. She's averaged over a 1000 rating in two tournament wins in that time, and is no stranger to playing well in Finland. Catrina Allen, who has finished second to Pierce in every tournament they have faced off in since Portland, gets a couple votes as well, but none on the top of a podium.
The European crop of women rightly gets some respect from the voters. Two first place votes each are going to Finns Eveliina Salonen and Henna Blomroos. Salonen famously became the first European, male or female, to win a PDGA major since 2010 when she took down last year's Konopiště Open over Blomroos. For the major victory and win at Memorial early this season, she made six overall ballots to Blomroos's five.
Only one other player made a podium, and it was another European. Kristin Tattar got the short end of the votes, as she's only lost once this season, played more golf than Salonen and Blomroos, and has beaten Salonen and Blomroos head-to-head.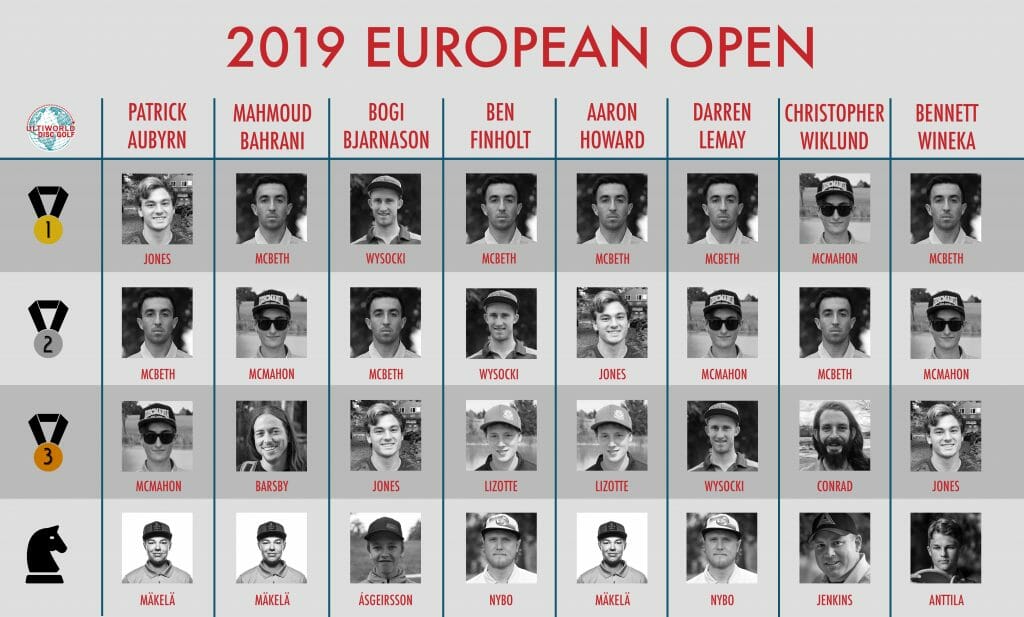 Rationale
Despite the bevy of 1000-rated Finns to choose from, Simon Lizotte is the sole European to make the Ultiworld podiums. The staff clearly value his pedigree and rating proximity to the heavily-favored Paul McBeth. The 1057-rated American is on a quest to make it five straight in Nokia and will be tough to beat.
Cool stat: in each of the four years the European Open has been contested as a Major Championship in Nokia, the margin of victory has been one stroke. On its face, the final results suggest a two horse race, seeing as the third place finisher has always been five or six strokes back and fourth place is eight or nine behind. Gregg Barsby (2017) and Ricky Wysocki (2015) were the most recent to lose by one to McBeth.1
Eagle McMahon (fifth in 2017) looks to claim his second consecutive major on European soil. Recently crowned Estonian Open champ Kevin Jones was on fire during the Presidents Cup and hopes to maintain his hot hand during tournament play. James Conrad was in the lead after two rounds in Estonia, but he was off his lines and his putter went cold during the final round. He's hoping for a comeback this weekend.
Save for the Avery Jenkins DH pick, seven Ultiworld writers hedged their bets and picked Europeans in this slot. Väinö Mäkelä finished seventh in 2017 and hopes to improve upon that performance this year. He was Europe's toughest competitor in the Presidents Cup yesterday, winning his stroke play card and only falling to Barsby on the last hole of match play. K.J. Nybo has a strong track record with four consecutive top 10 finishes in Nokia compared to up-and-comers Niklas Anttila (a Jussi Meresmaa pick) and Blær Örn Ásgeirsson, who are making their EO debuts. Will Nybo make it five straight or will the young guns stake their claim on the future of European disc golf?
---
In 2013 Dave Feldberg lost by one to McBeth, and in 2011 Paul Ulibarri lost by one to Feldberg. ↩