Melton's 10-under jumps him into tie for third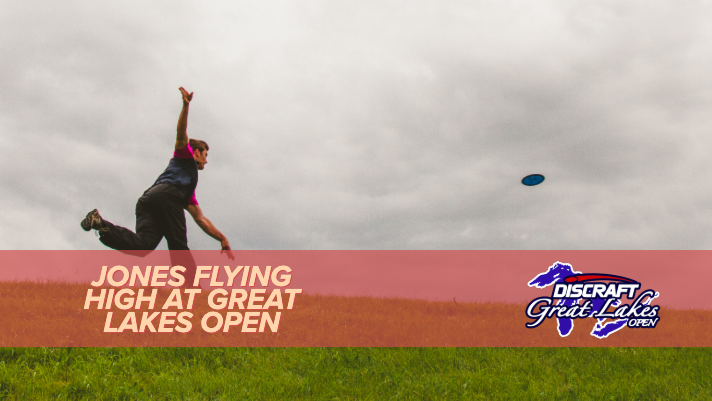 As was predicted, the elite distance drivers are making a statement at Toboggan. 
Kevin Jones's 1064-rated, 11-under par 51 was good enough to earn him the top spot at the Great Lakes Open after two rounds. Jones's 103 strokes overall total is one stroke less than second place Paul McBeth who has thrown 104 shots on the weekend. The two are 21-under par and 20-under par respectively.
McBeth and Jones tied for the hot round on the day, but it's safe to say that Jones left some strokes on the course. Jones hit 70% of his C1X putts, two putting on three occasions, while McBeth was 100% inside 10 meters. Both players were bogey-free, scrambling at 100%, but Jones hit his fairways at a 78% rate to McBeth's 67%. Jones leads the event in parked percentage and finding C1 in regulation, but is 40th in C1X putting.
Zack Melton has been keeping a low profile during the first half of the season, but seems to find the Central Time cooking to his liking and jumped up five spots from eighth at the start of the day to a tie for third alongside Anthony Barela. Melton and Barela are tied at 17-under par 107 overall. Melton's 10-under par 52 was bogey-free and he hit three C2 putts for birdie. 
We are still waiting on our first eagle of the weekend, but Josh Romine (T50th) aced hole 5. That hole is playing ninth easiest: not hard, not easy, just 300 feet and .02 strokes under par. Props to Josh for the toss.