Jones, Clemons one stroke back in second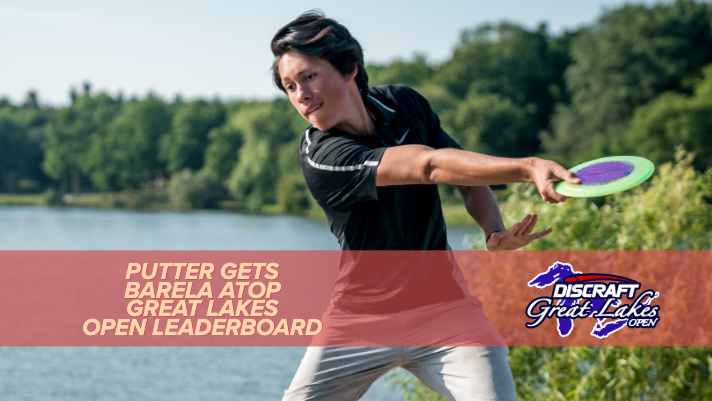 The weather delay wasn't the only lightning happening around the course at the Great Lakes Open, as three players finished the round with double-digits scores under par. 
After one round, Anthony Barela is in the lead thanks to a 1070-rated, 11-under par 51 opener, completed pre-lightning. Barela holds a one stroke lead over Kevin Jones and Chris Clemons who are tied in second at 10-under par. Paul McBeth and Calvin Heimburg are tied for fourth place at 9-under par 53 total.
Barela had his putter going strong on the day, hitting 100% from inside C1X, and was 4-of-6 from Circle 2, all for birdie. He turned in a clean bogey-free scorecard, successfully scrambling five times, and it was a good thing, too. Barela wasn't super accurate off the tee, hitting only 61% of his fairways, tied for 26th in Open.
Jones is first in the division in finding C1 in regulation at a 61% rate, and Clemons closed out his round with five consecutive birdies.
McBeth didn't go OB once Friday. Someone check the lines he painted.
Willie Prince, who came in second last year after a 14-under par final round, is tied for sixth with Adam Hammes at 8-under par. Prince is a horse for the course for sure. The 998-rated Michigan native is well known to the Michigan B-Tier scene, but aside from last year's DGLO, his best finish at a DGPT or National Tour event was a 44th place showing at the 2018 Jonesboro Open.
There were no eagles on the day. In 2018 there were five eagles in round one, all of them on hole 2 which played .62 strokes under par as a par 5. This year the hole plays as a par 4 and, while it is still one of the easier holes on the course, now plays as .07 strokes over par.