Five Masters World Champions will be crowned on Friday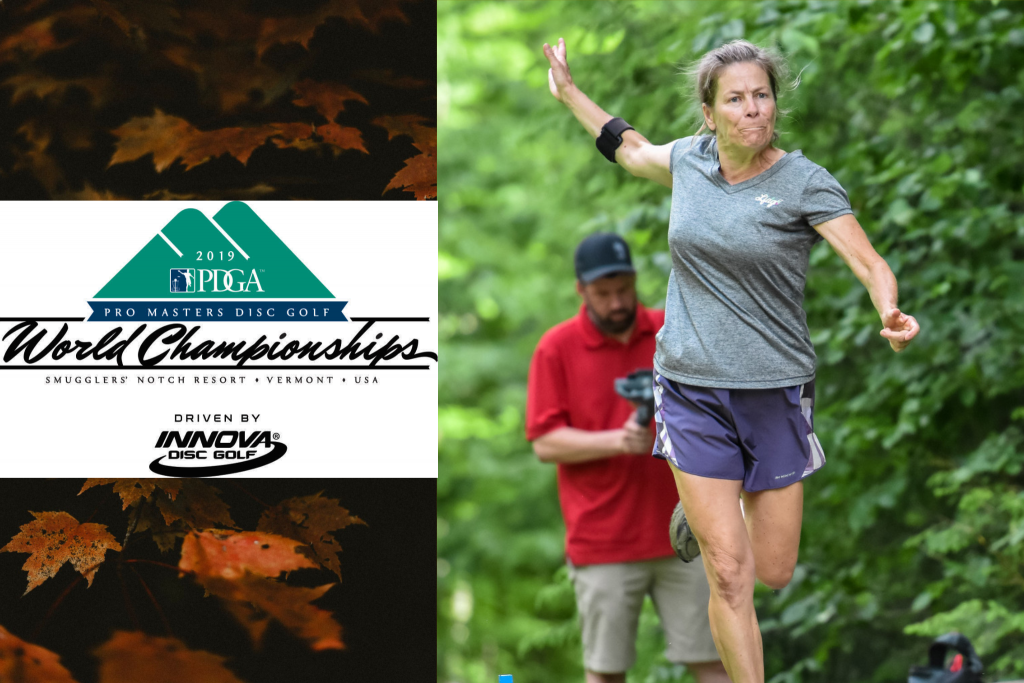 Pro tip from the 2019 PDGA Pro Masters World Championship: if you want to move up the leaderboard, avoid the bogeys.
On the Brewster Ridge course, Barry Schultz was the only player in the 40+ division to return to the clubhouse without a blemish on the scorecard, and overtook first place in the process. His 1046-rated hot round 7-under par 54 dropped him to 11-under par 174 total for the event through three rounds. Not to be outdone though was Dave Feldberg, who also moved to a share of the top spot with Schultz after a 6-under par 55 round. He has yet to shoot a round under 1036-rated.
JohnE McCray, who made a statement on Fox Run Meadows in round two to lead after 36 holes, stumbled out the gate with a triple bogey on hole 2 Thursday and finished even par. He remains at 6-under par total and is in fourth place. Steve Rico moved into third at 8-under par total.
Over at Fox Run, Elaine King had one of only three birdies on the day, and also carded the fewest bogeys in the Women 40+ division, to take first place outright at 27-over par 214 total. Her 4-over par 67 third round was 19 strokes better than the division's best scores from the weather-marred first round on the same course, and was King's first round over her rating. Natalie Holloköi is in second at 31-over par.
Ron Convers saw his lead shrink by a stroke to Patrick Brown in 50+. Convers nabbed the elusive eagle on the par 4 hole 11 of Brewster, but had a single bogey to offset the gain; Brown was bogey-free and finished the round at 9-under par. Convers has a three stroke hold on first at 21-under par 164 total.
Mitch McClellan leads 55+ by two strokes, Dave Greenwell is ahead of 60+ by five, Johnny Sias leads 65+ for the first time, Dr. Rick Voakes is in control of 70+, Pete May leads 75+, and Carlos Rigby is in first in 80+.
Christine Hellstern is now tied with Pam Reineke for first in Women 55+, and Laurie Cloyes-Chupa is up in Women 60+.
Pro Masters Women 55+, Pro Masters Women 60+, Masters 70+, Masters 75+, and Masters 80+ will all crown champions Friday after round four.