Widboom wins fifth A-tier of 2019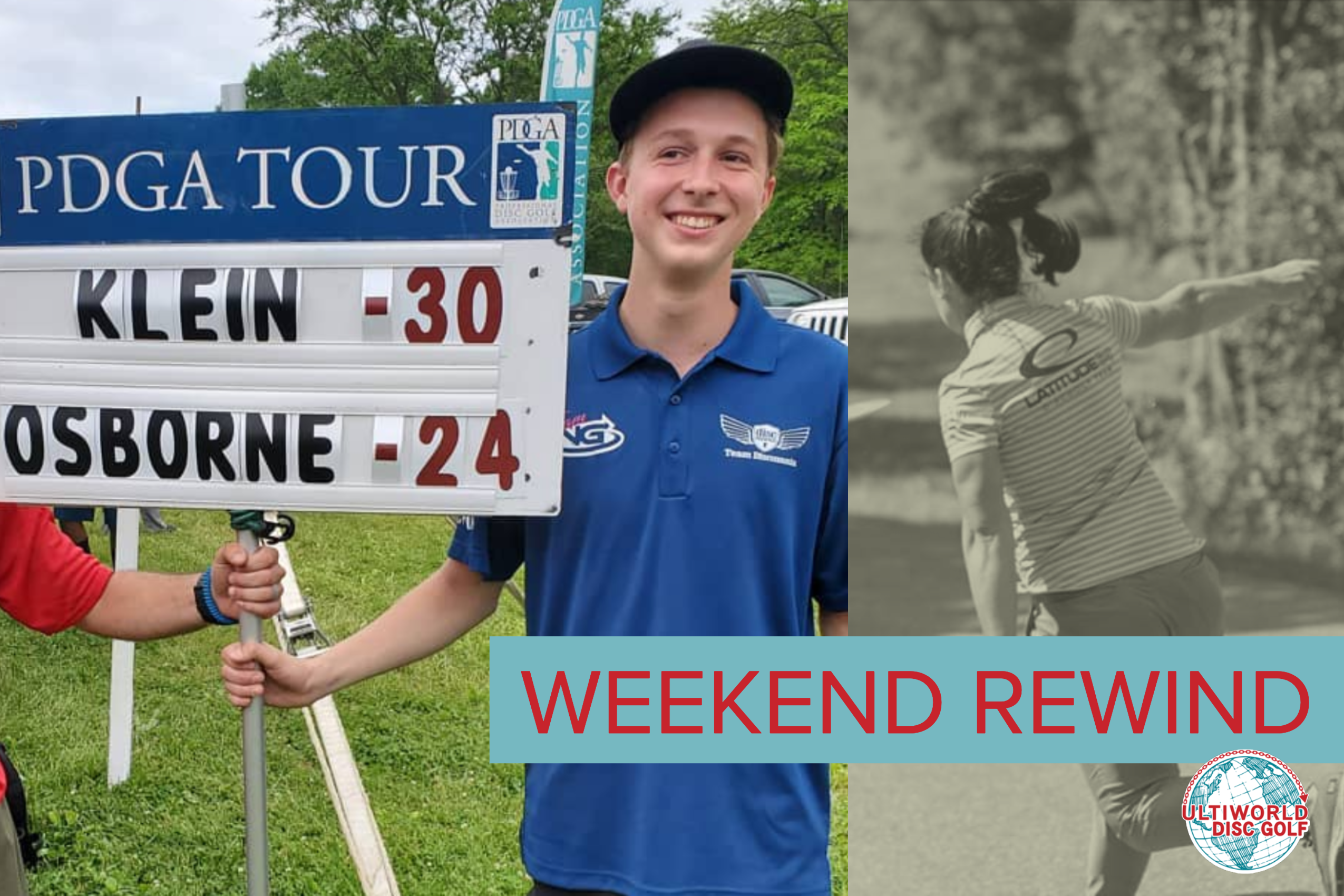 Stop us if you've heard this before: Kristin Tattar won a European A-tier.
Tattar got her sixth win of 2019 in as many tries, winning the Sula Open in Norway by 27 strokes. She is 4-for-4 at EuroTour events this season, taking first by an average margin of 22.25 strokes. Tattar played all three rounds at Sula over her rating, which also rose three points this week to 949.
The MPO division at Sula was more competitive, with three players — Juhani Vainio, Silver Lätt, Øyvind Jarnes — finishing the final round tied in first at 18-under par. Lätt had himself a time working his way back into a tie for the lead after taking an 11 on the par 5 hole 11 in round two.
In the three person playoff, Vainio was able to outlast Lätt and James for the first A-tier win of his 13-year Open career.
---
Staying in Europe, the Swedish National Tour had its third stop at the Falköping Open.
Carl Ulvinen played three rounds over his rating to win the MPO contest, and Camilla Grundén did the same in FPO to take the crown. It is both of their first Swedish NT wins of the year.
---
While the Beaver State Fling was capturing all our attention in the states, the United States Amateur Championship was taking over the hills at the Toboggan course in Michigan.
Kyle Klein was the second-highest rated player in the 150 player field, and the 17-year-old would go on to win the tournament by six strokes over the highest-rated player, Noah Osborne. Klein set an amateur layout record on the course during round two.
If Klein's name looks familiar, you may remember him finishing second to Silas Schultz at last year's Next Gen Tour National Championship. The teenager is not currently registered for any other events this season outside of local leagues.
---
Before we completely move on from the Beaver State Fling, we can't forget the age-protected and amateur A-tier.
Playing the four rounds between the East and West courses at Milo McIver, Patrick Brown held off Jason Herm by one stroke to win the Pro Masters division. It was a two horse race, as Herm finished 10 strokes ahead of third place. Pro Masters 50+ was equally tight, with Robert Ryan edging out Jonathan Baldwin and Robert Bainbridge to win by a single stroke as well.
Molly Barnes won Pro Masters Women.
---
Some good talent was in Michigan for the Kalamazoo Open A-tier.
Tim Barham pulled away from Andrew Marwede in the final round to finish in first at 27-under par, shooting all three rounds well above his rating. A sub-1000-rated second round relegated Reid Frescura to third place, two strokes behind touring partner Marwede and seven off the lead.
Ellen Widboom got win no. 14 of 2019 by beating Sandi Hendel by two strokes in Open Women. She came from behind in the final round to take the win on the back of a 962-rated lap around the track. It's Widboom's fifth A-tier win of the year.