Who are we missing? Who is in your top three?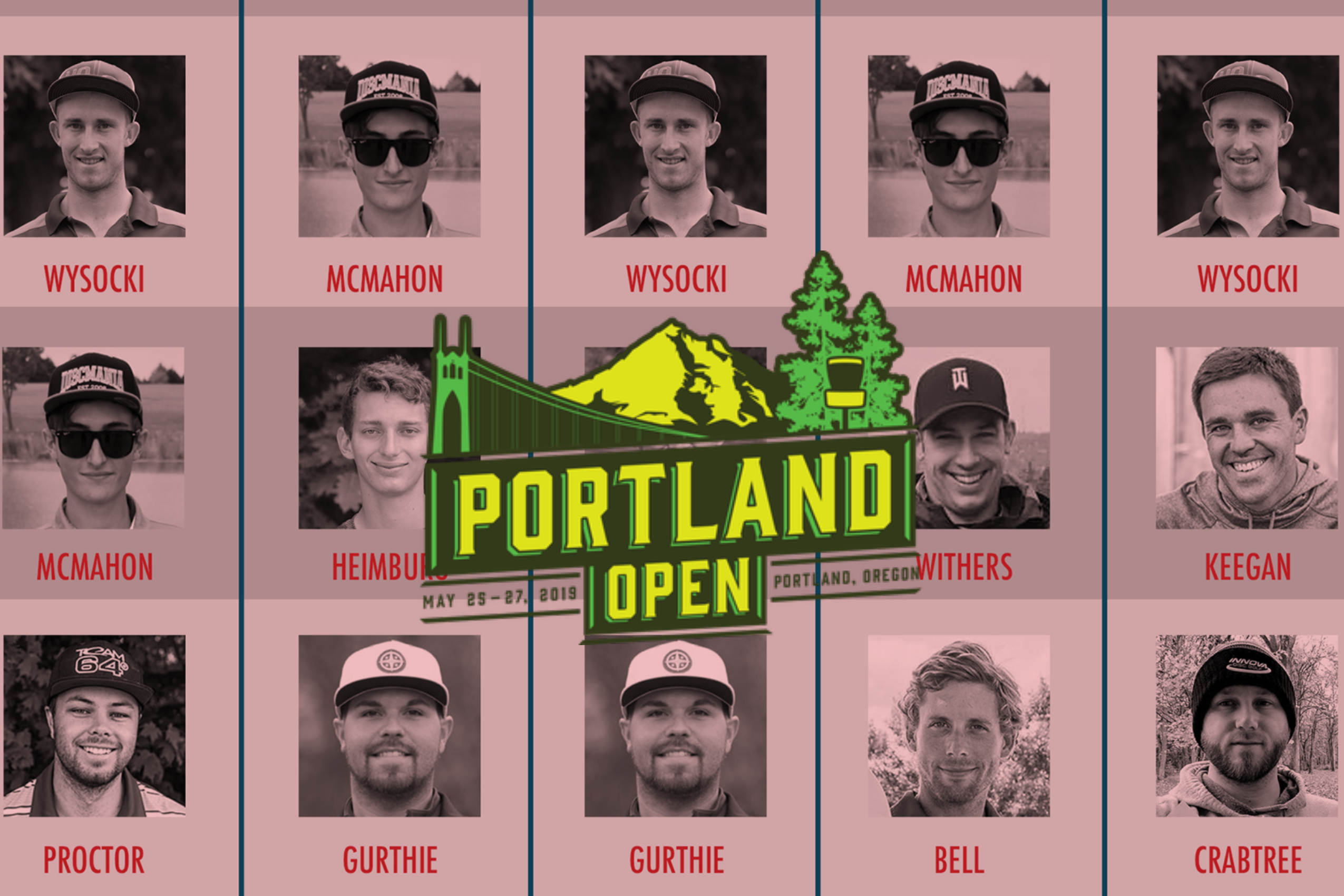 It's been a minute since the touring cadre hit the links at Blue Lake Regional Park in Fairview, OR east of Portland. Wedged between Blue Lake to the south and the Columbia River to the north, the course is long but attackable. At the 2014 Pro World Championships, the women opened play with one round at Blue Lake before returning for the final 9, and the men contested the pivotal sixth round, and semifinals on the 10,000-foot bomber on back-to-back days. Paul McBeth and Ricky Wysocki nearly logged a third round, tacking five additional playoff holes onto the final nine. If results from 2014 hold water five years later, pros in both divisions will be gunning for three rounds in the 50s if they want to separate for the win.
As always, we're excluding the top eight in FPO and the top 15 in MPO from the Power Rankings. Additionally, any players falling outside the top 8/15 who are rated 950 or higher in FPO and 1030 or higher in MPO can't bat DH. Sorry, Josh Anthon, Matt Orum, Seppo Paju, Scott Withers, Michael Johansen, Paul Ulibarri — y'all too good.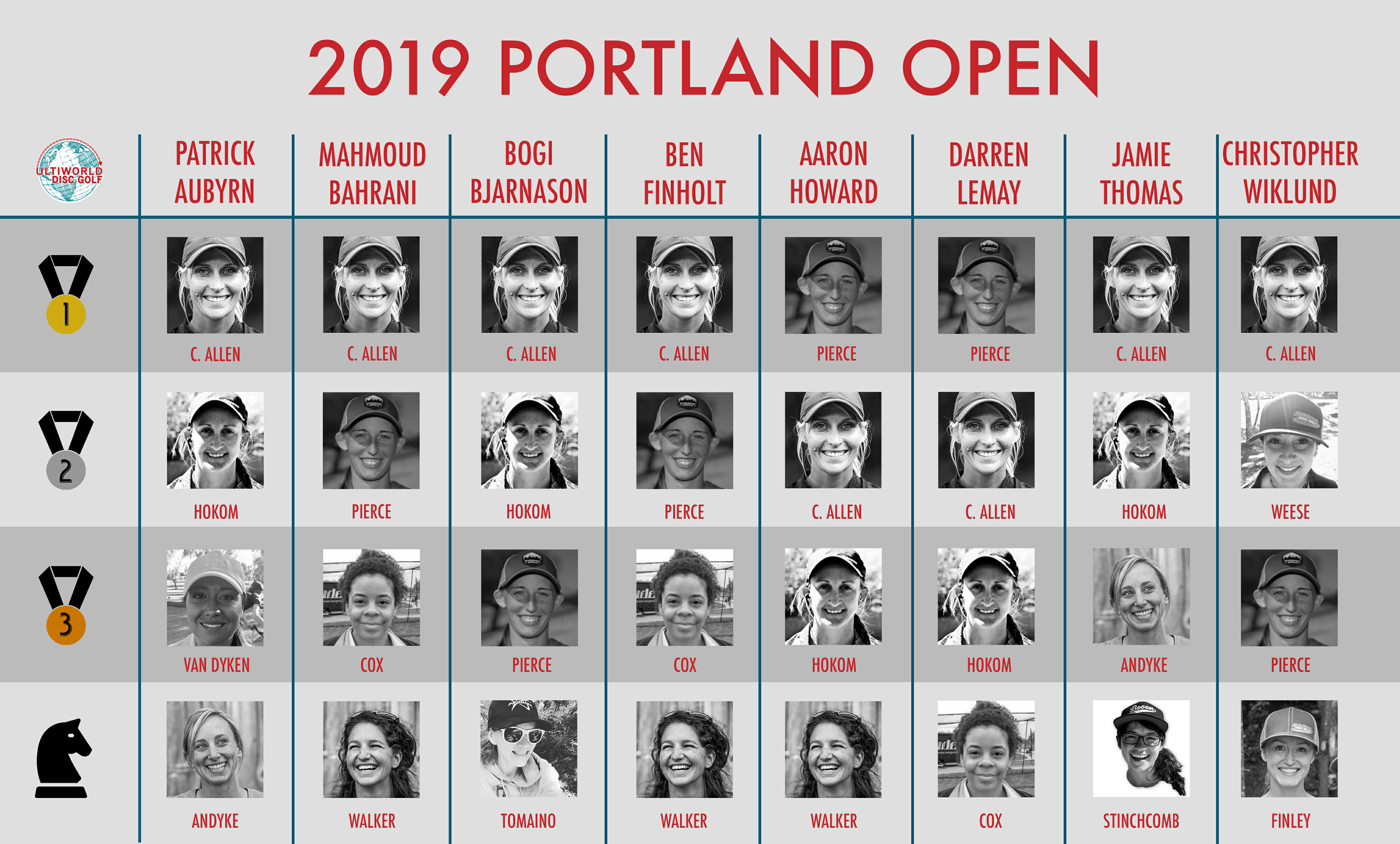 Rationale
After another dominant performance at the Masters Cup, Catrina Allen remains the top vote-getter for the Portland Open. Last time Allen played Blue Lake, she won her only world championship to date and will be looking to use that good juju to her advantage on the long bomber course. Paige Pierce, who was runner-up to Allen in 2014, is still getting some picks to knock off Allen.
Sarah Hokom returns to the podium in force for really the first time this season. A good showing at the Masters Cup leads our writers to believe that the sidearm aficionado is starting to sort out some early season yips.
Zoe Andyke, who is helping TD the event with Jeff Spring and Dustin Keegan, only made two ballots, a low total in our eyes. Will the extra duties help or hurt her chances at a strong tournament? We also have two first time players receiving dark horse consideration. Local Madison Tomaino gets a nod, as does Erika Stinchcomb, who is coming off two consecutive top 10 finishes at Disc Golf Pro Tour and National Tour stops.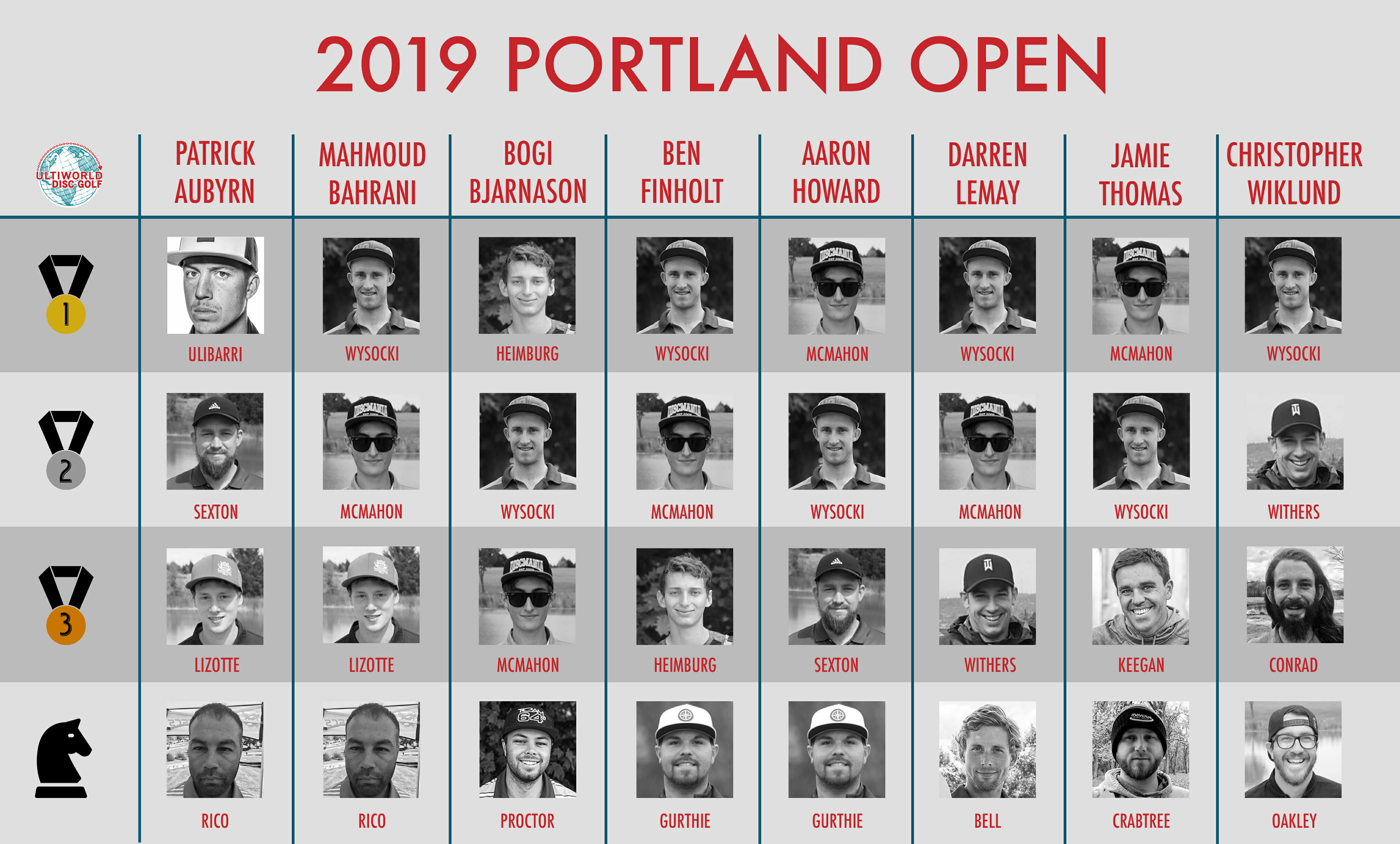 Rationale
Public Service Announcement: Paul McBeth is not playing the Portland Open. No worries, Ricky Wysocki and Eagle McMahon are on the scene and make their presence known in the top three per usual. Neither played consistently enough to truly contend for the W on Sunday at the Masters Cup: Wysocki needs to avoid the second round swoon, whereas McMahon hopes to bounce back from a lackluster final round. The course is well-suited for their combination of distance and accuracy throwing forehand or backhand.
Simon Lizotte finished second and Calvin Heimburg fourth in Santa Cruz, and we all know they have the requisite distance to tackle Blue Lake. Scott Withers has won 7/8 in Oregon this year and Nate Sexton is back in the PNW. Will either benefit from home field advantage? They both will be keeping an eye on Kyle Crabtree, who is undefeated in seven events in 2019.
Paul Ulibarri held the lead entering the semifinals back in 2014 and looks to avenge his final 27 holes. A solid final round at DeLa Muni should put him in the right frame of mind in Portland. On the other hand, this will be James Conrad's first competitive go at the Blue Lake course. He's well overdue for a top three finish as he hasn't finished on the podium yet in 2019.