Time on the course can have a lasting impact on those in need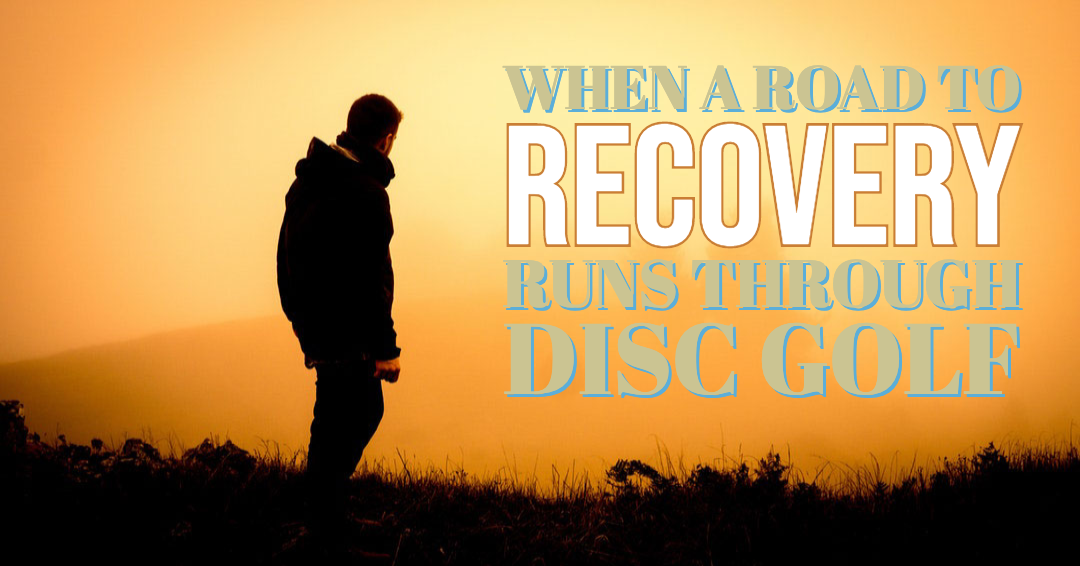 Two-time world champion Ricky Wysocki recently posted on Instagram that he had partnered with an organization called Collective Change to provide disc golf supplies and host a clinic at Calvary Healing Center in Phoenix, Arizona. In typical Wysocki fashion, the post was understated.
But despite the downplayed, business as usual style of his post, it struck a chord within the disc golf community.
Disc Golf for Recovering Addicts (w/ Ricky Wysocki) – 302 Heroes

Collective Change teamed up with @Calvary Healing Center, William D. Nelson, NMD National Addiction Services, and 2x #DiscGolf World Champion Ricky "Sockibomb" Wysocki for our #Drugs and #Alcohol Abuse donation. A group of nine individuals currently going through recovery came out to enjoy a round of #discgolf after Ricky gave us a clinic to teach us the basics. It was incredible learning from one of the best disc golfers in the world and watching him play was a treat for everyone. For our donation, we were able to purchase two disc golf baskets for everyone at Calvary Healing Center to enjoy. Ricky Wysocki's sponsor, Innova Discs, was kind enough to extend our donation even further, by donating over 30 discs, both putters and drivers, to accompany our donation. We also supplied coffee and bagels for everyone to enjoy! 50% of all drug and alcohol-related relapses result from an individual not having the proper support system. This team-building event has the potential to save lives! After doing some research on the topic, we were surprised at some of these stats:· Around 160,000 people die every year due to alcohol or drug abuse.· Alcohol-related deaths are the fourth-leading preventable cause of death in the US.· 80% of the world's prescription painkiller supply is consumed by the United States, despite not even making up 5% of the world's population.· Those who abuse prescription opioids are 40% more likely to use heroin than those who don't. If you or someone you know is struggling with addiction, YOU ARE NOT ALONE! Please seek professional help, as there are great programs out there who can help to get you back on track. For help or information, contact Dr. Nelson at National Addiction Services: (602) 692-4626.9700 N. 91st St suite A115 Scottsdale, AZ 85258

Posted by Collective Change on Monday, March 18, 2019
Addiction, especially to opiates, is considered a national crisis, according to the Office of Health and Human Services in the U.S., and the United Nations reported in 2018, "opioid crisis, prescription drug abuse expands; cocaine and opium hit record highs."
By his own admission, Wysocki is not known for making a lot of noise off the course. He's a private guy who prefers to let his actions talk for him. For better or worse, that's who he is.
Following his post we reached out to him to talk more about his experience with, and motivations in, getting involved with this issue:
"I got involved with Collective Change, an organization that helps people donate a dollar a month, which is then donated to a different charitable cause each month," Wysocki said. "The month we got involved, the charitable organization was the Calvary Healing Center in Phoenix. Collective Change bought and donated discs and baskets from Innova to Calvary Healing Center. I did the clinic and contributed some discs. Innova gave them a great deal on discs and baskets too, which was great.
Wysocki continued, "I personally think in the future, and even now, disc golf is breaking away from the hippy, sort of pothead reputation big time, it's just not as public. It used to be everywhere, now it's definitely the young generation of top players that are less involved with it, and I see people are more conscious about it. Being more discreet. It's great that people see the big picture about growing the game with regards to that sort of thing.
"I think just doing this event will open the eyes of the different companies and show them that there's a market for us to promote the sport, and awareness for the epidemic. I think the success of the event will help bridge the gap between myself, Innova, and other treatment centers. I think it's definitely going to work and be something I want to pursue in the future. I think Innova will see the success and will help them want to do more. I think the sport appeals to an addictive personality in a healthy way. I think it's a great healthy outlet."
On the disc golf subreddit, a thread about the post started a robust conversation among people who had used disc golf as a tool in their recovery efforts and those who had seen people in recovery use the game as a way through their darkest times. One user was willing to talk to us about his process, and how disc golf helped him through his battle with addiction
---
Ultiworld Disc Golf: How did you get into disc golf?
Kevin Caldon: Through a long series of events related to my addiction, I found myself in Florida entering treatment. After treatment, I entered a Halfway House and ended up sharing a room with Michael Callahan1 who played disc golf. After learning about the sport, I was offered to go out and play one morning, which was followed by lots of 100-foot hyzers straight up in the air, landing 30 feet away from my lie. It was a bit discouraging at first but I was given a lot of pointers and tips from Mike, who ended up becoming a real good friend. Fast forward a year, watching tutorials and Jomez Pro, I began to be able to throw 100 feeet, then 200, and then 300, [and] by that point I was thoroughly hooked on the sport.

UWDG: Was disc golf something you discovered before or after you started your recovery?
KC: It was after; I always enjoyed outside activities such as paintball, fishing, and hiking when I was younger. All of those faded from existence as my addictions grew. When I entered recovery I tried reviving these activities, specifically fishing, which I found extremely boring, as it seemed that without a mind-altering substance, it was mostly sitting around a body of water waiting for something to happen.

UWDG: What role has Disc Golf played in your recovery?
KC: Disc golf is my way to unwind and relax. I work in the drug and alcohol addiction treatment field which is, as most people can imagine, very stressful at times. It allows me to put everything going on throughout the week aside for a few hours and just have fun, not only throwing plastic with other people but trying to achieve constant improvement. It is a popular opinion that, in recovery, it is very important to have a balance in life between work and relaxing or fun. Disc Golf provides me with that outlet and something to balance against work. If it wasn't for disc golf it would probably be all work, which wouldn't make for a stable, enjoyable recovery. I don't know about anyone else in my situation, but I did not get sober to be miserable, which would probably be the case if I didn't have a healthy hobby, sport, or activity to release that energy into. Disc Golf also gives me a great opportunity to incorporate exercise into my life.

UWDG: Do you find that the culture of recreational drug use and drinking that can sometimes be associated with the game can make it a more inviting atmosphere for people in recovery, or as a hindrance to the process?
KC: For me personally I did not feel any hindrance to my recovery. When I began playing I had already been involved deeply in the recovery process, more specifically a 12-step program. I had also hit a crossroads in my life where drugs and alcohol lost their appeal, at that point all drugs and alcohol brought me was just more misery, so going back to them wasn't an option. My opinion is that it depends on the individual; to me, it was an inviting atmosphere filled with people who were like-minded individuals, but did not have a problem with letting drug and alcohol use become a significant problem.
I can see though where it would be a hindrance to some individuals, people who had not gotten to the point that I did where there was just no other option but to put down the drugs and alcohol, people that fail to incorporate some other recovery system such as a 12-step program or smart recovery or other programs, into their daily lives, and people that are just too new in early sobriety to be around drugs and alcohol. In my experience of early sobriety, people that I played with knew what was happening in my life and would always ask if it would bother me. They would even go so far as to offer to wait until after the round to partake in recreational use, but it never bothered me, nor did I ever stop someone from living their life. This just shows how awesome the disc golf community is, at least here in Palm Beach and Broward, Florida. It seems to depend on the individual seeking recovery.

UWDG: What role do you think professionals and companies can play in the process of encouraging and facilitating recovery?
KC: Let me start out by saying, I am very impressed by the actions of Ricky Wysocki and Innova, this was a really good step in the right direction. As I have previously stated, I work in the drug and alcohol treatment industry. I am very fortunate to work at a facility where I can bring my clients out to play disc golf on occasion and I see first hand the joy that it brings them. Even if they are not enthusiastic about the sport they are grateful just to be outside, as opposed to being at the residence watching TV all day. Some of these clients even go on to play after leaving this facility. More involvement and relationships between these companies, professionals, and rehab companies can never be a bad thing. Just awareness, I guess, would be my answer. I do not think, nor would I agree, that prohibition or condemnation by companies against casual players is the answer, [but] to each his own. That would just serve to alienate someone that may or may not need help in the future.

UWDG: What advice do you have for people who are struggling with their own addictions, or are beginning the process of recovery?
KC: My advice would be to never lose hope, achieving long-lasting sobriety is one of the toughest things that I have had to do in my life. I have four-and-a-half years sober now and it gets easier to remain sober the further you get away from that first day sober. Getting involved with a peer-based recovery system like 12-steps, smart recovery, or something similar, [that]was the cornerstone in my recovery. Remain active throughout the day when not at work. One of the toughest things for myself was too much downtime, which is where disc golf came in. Lastly, don't be afraid to reach out when you're struggling.
---
It's not just people recovering from addiction who are using disc golf as a way to get through difficult times. Veterans service groups have also used disc golf as a way to help veterans returning from their overseas deployments re-integrate into their communities, as well as recover from both mental and physical trauma sustained during their tour of duty.
Benjamin "Doc" Turner is a former Combat Medic who spoke with us about how disc golf has helped him and other veterans:
"I was first introduced to disc golf by a couple of friends of mine. They took me to Kereiakes Park to play a round. Myself being from nowhere USA, I had never heard of the sport, and enjoyed playing. It wasn't until a couple years later that I began golfing full-time.

"At first I transitioned well from military to civilian life because I was fortunate enough to find a job that required little to no social interaction, and allowed me to work by myself at my own pace. Unfortunately, a workplace accident forced me to see a company doctor, who requested my VA medical records, and subsequently forced my resignation. I spent over a year on 19 different pills a day, ballooning up to over 330 pounds , andsearching for purpose. This is when I began full time disc golf. I completely started over. No more medication, and three to five rounds of golf DAILY. I fell in love with the game, quickly lost over 100 lbs, and the social interaction was at my own pace. It was a perfect match.

"Disc golf has had many positive impacts for me both physically and mentally. I truly believe that without it, I would lack direction. There is a strong Veteran presence in the sport. I recently became a member of a Facebook page devoted completely to Veteran disc golf, and, as you probably already know, Prodigy has recently implemented an entire team of veteran players.

"I think disc golf is the perfect match for veterans facing anxiety, or PTSD issues. Typically you can play in sparsely populated areas, with or without a group, and introduce social interaction at your own pace. It was an incredible outlet for me, and I would encourage returning veterans to give it a try.

"Combat Disc Golf is a veteran-owned pro shop that can square you away with anything you need to play, and with a 20% Veteran discount. Also there are Facebook pages devoted specifically to Veteran disc golf to get plugged in to."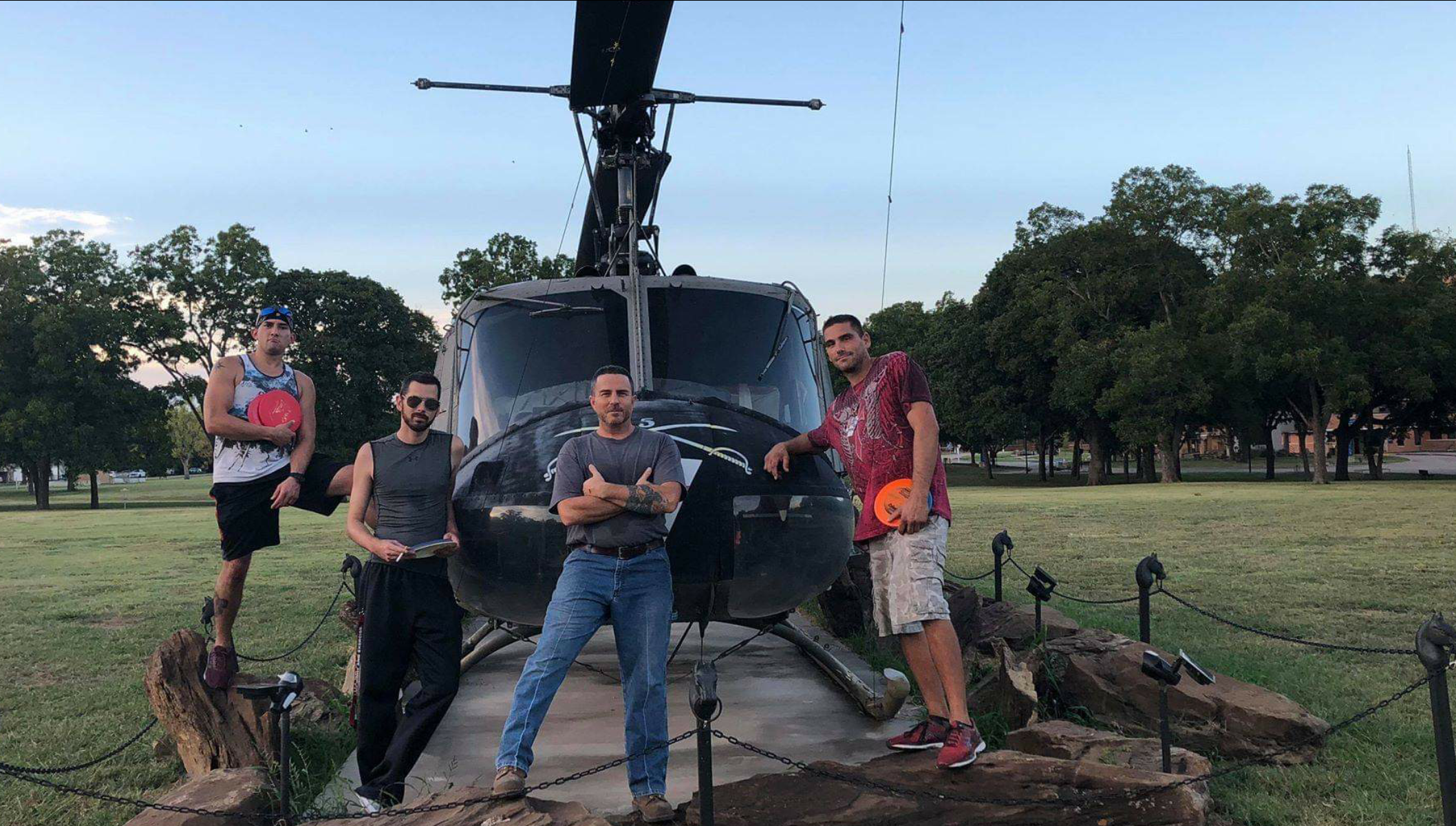 It is, of course, important not to conflate the different physically and mentally painful processes that people in recovery and returning veterans are each dealing with. Nonetheless, research shows that exercise and a sense of belonging to a community can help reduce the likelihood of negative outcomes associated with substance abuse, PTSD, and other co-morbid mental and physical health issues.
Disc golf will not be the silver bullet, or even part of the solution of everyone, but it can be for some.
If you or someone you know is struggling with addiction, reach out to your local treatment center. Veterans will be well aware of the VA, but there a variety of other resources available to help.
---
who gave me permission to use his name here ↩