Pierce, Allen close behind in second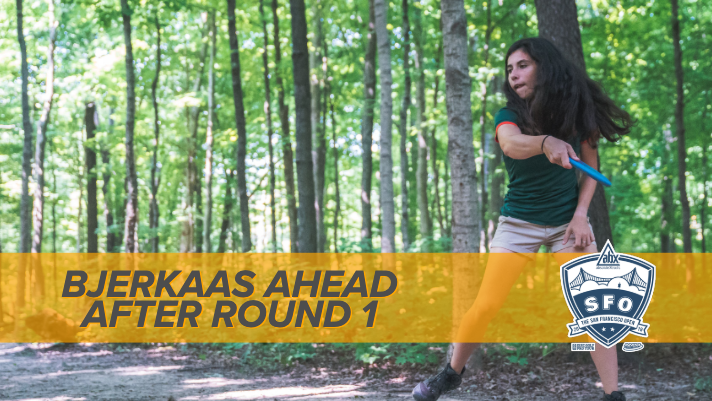 To build out her round one lead at the San Francisco Open, Paige Bjerkaas did not have to rely on outside the circle putts or heroic drives down the Gleneagles Golf Course fairways.
Bjerkaas was patient and consistent, finding the right times to be aggressive while limiting the mistakes. Her division low bogey count of one, which didn't come until the final hole, helped Bjerkaas to a 987-rated, 4-under par 62 and a one stroke lead after 18 holes.
Between holes 6-15, Bjerkaas only recorded pars. The white streak in the middle of her UDisc Live scorecard shows how she kept the clean round. Find Circle 2 in regulation, tap-in for birdie. Get in a little trouble, scramble out for the par save. Bjerkaas was first or second in fairway hits (90%), C1X putting (86%), C2 in regulation (78%), scramble rate (75%), and parked shots (6%).
Lurking in a tie for second, one stroke behind the leader, are Paige Pierce and Catrina Allen at 3-under par 63. Pierce led the day in birdie percentage at 39%, yet didn't park a single hole. She did, however, connect of four C2 putts during the round, two of which were for par. Allen was great off the tee, leading in C1 in regulation at 44%. She was one of only four players to not record a double-bogey or worse.
Madison Walker rounds out the top four at 1-under par 65.