McBeth played the hardest holes at Emporia Country Club better than the rest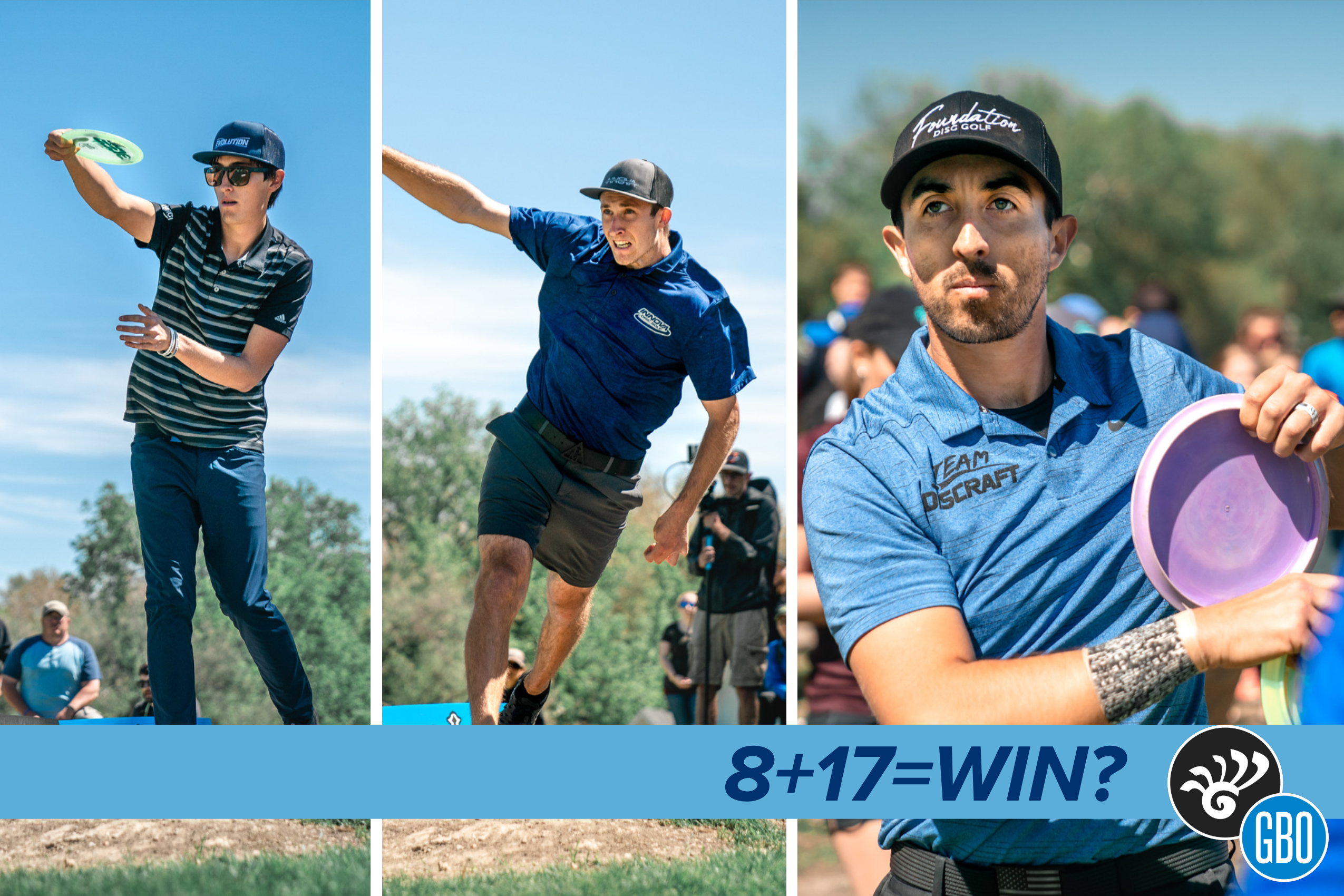 Turns out, when you play the two hardest holes at a tournament better than the rest of the field, you have a great chance of winning.
At the 2019 Glass Blown Open, the two toughest holes according to score versus par were hole 8 and hole 17. For the Open division, both holes ended with an average score just shy of a full stroke over par — hole 17 averaged +0.91 and hole 8 averaged +0.89 across four rounds at Emporia Country Club.
For a refresher, hole 8 is a combination of holes 8 and 9 from previous iterations of the tournament. It plays as a 990-foot par 5 with out of bounds down both sides of the fairway and around the green. Hole 17 was similar to previous years, an 806-foot par 4, but lengthened and altered with a mando and added OB. There were more Open players to score a triple bogey or worse (123) on either of the holes than players who were able to birdie either of them (112) during the event.
There was only one player in the field that was able to play under par on both holes 8 and 17 for the entire four rounds of the tournament. That player, Paul McBeth, used the advantage gained on those holes to help him to a one stroke victory. Over the four rounds, he played hole 8 two shots under par and was one shot under par on hole 17.
Eagle McMahon, who had a three stroke lead on McBeth going into hole 8 during round three, took a double bogey seven to McBeth's birdie four. The three stroke swing not only tied McBeth for the lead, it was also the last time McMahon ever held the solo lead for the remainder of the event.

Ricky Wysocki, who tied McMahon for second place, had his own share of struggles on hole 8, carding a triple bogey eight during the final round Saturday. McBeth was again able to get the birdie four in the final round. Losing four strokes on one hole proved to be too much to overcome for Wysocki. He would tie McBeth twice later in the round but lose by one stroke.
McBeth's play on the two most difficult holes over the final two rounds  — birdies on hole 8 and pars on hole 17 both rounds — made the difference in taking home the trophy. McMahon finished those same holes in 21 strokes to McBeth's 16, and Wysocki took on 22 strokes over those holes.
Disc golf is a sport decided by razor-thin margins, and McBeth is consistently able to win those small battles. If you ever find yourself in a bout with McBeth you better not leave a window of opportunity open….however small it may be.