The good, and not so good, from Arkansas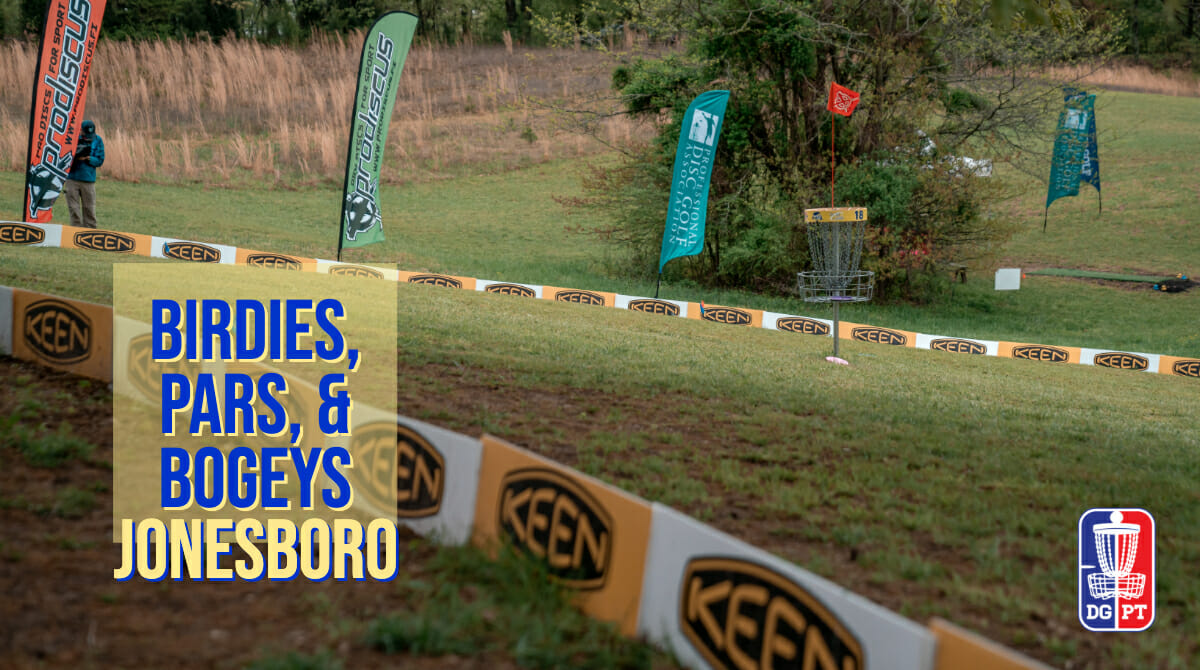 Birdies
McBeast mode activated. Paul McBeth kept his hot streak rolling, shredding yet another course. The most recent victim: Disc Side of Heaven in Jonesboro, Arkansas. In the pivotal final round McBeth shot a 12-under par 52 in windy conditions to finish 27-under par for the event and take home the trophy. McBeth had 12 birdies in his bogey-free round including 10 — yes 10 — birdies in a row between holes 7 and 14. Are we in for another historic season from McBeast? It sure seems to be shaping up that way.  


Hole 18 at Disc Side of Heaven is no slouch. Measuring in at 818 feet and playing as a par 5 for the Open Women, the hole was playing as either the second or fourth hardest relative to par on the course depending on the day. You could have fooled Paige Pierce. Pierce played the hole 2-under par on the weekend and was the only player in the field to birdie it twice. It is no coincidence that hole 18 is what ultimately won the event for Pierce. Coming into hole 54, Pierce and Catrina Allen were all knotted up, and Allen got the solid par while Pierce executed with precision to put herself 16 feet away for the winning putt, which she canned.
Little Paige — Paige Bjerkaas — doesn't often carry many discs, and it appeared like she had slimmed down her selection even more. Bjerkaas could be seen all weekend with a small shoulder bag.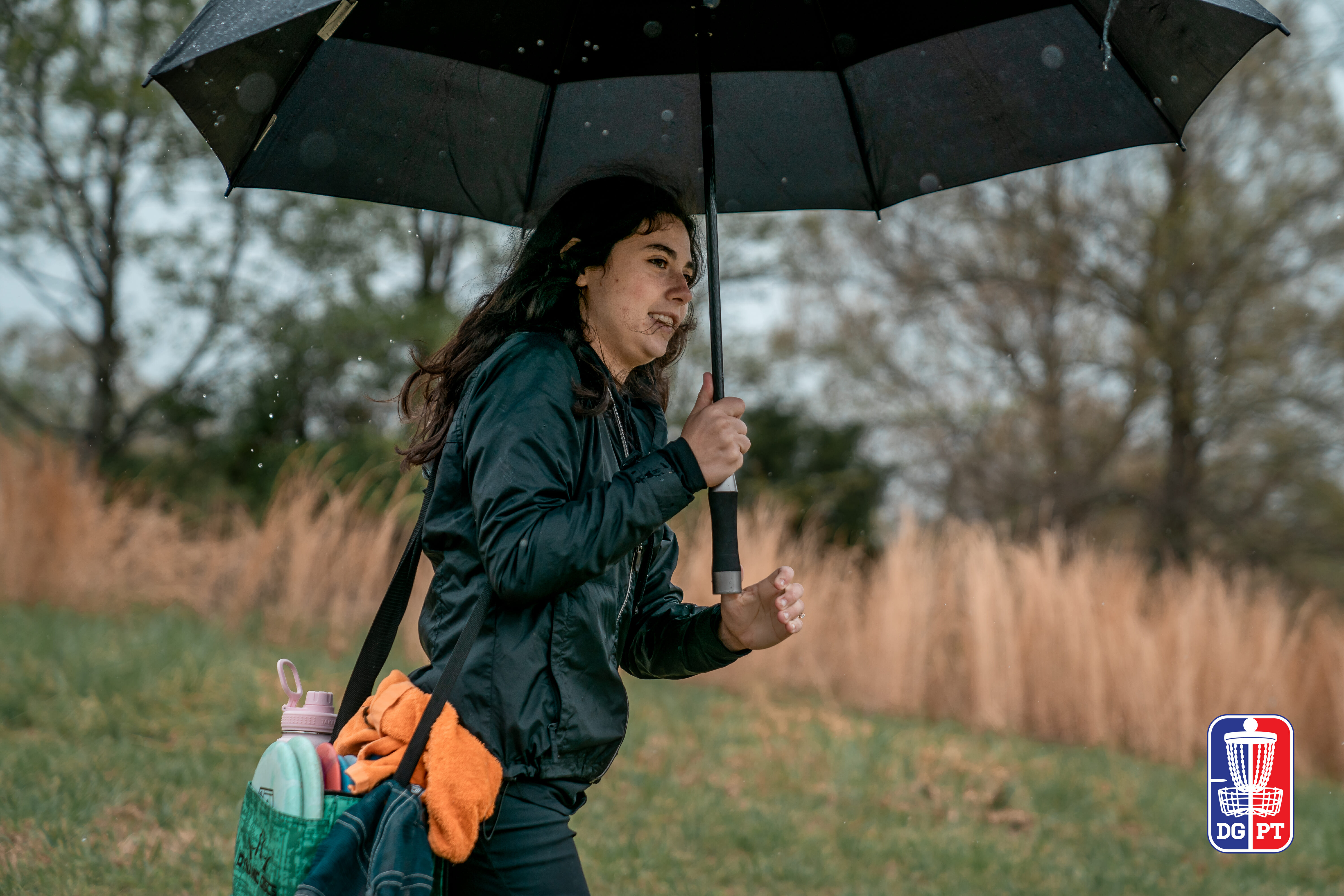 Pars
It seems in recent years that mother nature has been wreaking havoc to major disc golf tournaments. She tried to rear her ugly head again as storms closed in on Jonesboro late Saturday afternoon. The Disc Golf Pro Tour (who appear to make weather-related decisions according to their own weather policy) called Saturday's round due to lightning after the lead card was only able to complete one hole. The rest of the round was moved to a shotgun start early the next morning with round three taking place as normal.
Some players wondered why we couldn't be more like our stick golf cousins and move up tee times in preparation of the storms.
Let's be more like golf ?? https://t.co/wIugLQi2zU

— нannaн (@hannahemcbeth) April 14, 2019
At the end of the day, all the holes were played and communication seemed top-notch. Enough to earn a par from us.
Bogeys
Henna Blomroos put the division on notice. The 19-year-old Finnish phenom made the trip over the pond to participate in her sponsor's marquee event in the United States and showed out. On Friday, it appeared Blomroos was going to be the leader heading into round two. Then, disaster struck. Blomroos yanked her drive and ended up out of bounds right. After a frantic scramble to locate her disc, Blomroos threw OB yet again and ultimately ended up with a triple-bogey 8 on the hole. In round two, Blomroos battled back from the round one finish and stepped up to the final tee looking for revenge.
This time, Blomroos was on pace for a 1020+ rated round and another shot at the top spot of the leaderboard. She kept her disc in bounds and in the fairway this time around, and had a Circle 1X look for the birdie. Time to make good on it and get that sweet vengeance, right? Unfortunately not. Blomroos three-putted, carded a bogey, and fell into second place. Blomroos did finally record a par during the final round, but at that point she was already out of contention.
But if you really wanted to see some bogeys, hole 16 was the place to be.
On the final day, with a headwind coming off the lake, hole 16 proved to be one tough cookie. For the men, 40% of all players scored bogey or worse. For the women, it was even more difficult with 87% of players scoring bogey or worse. The hole averaged 2.47 strokes over par on Sunday. Ouch.