Widboom, Heimburg win again in Florida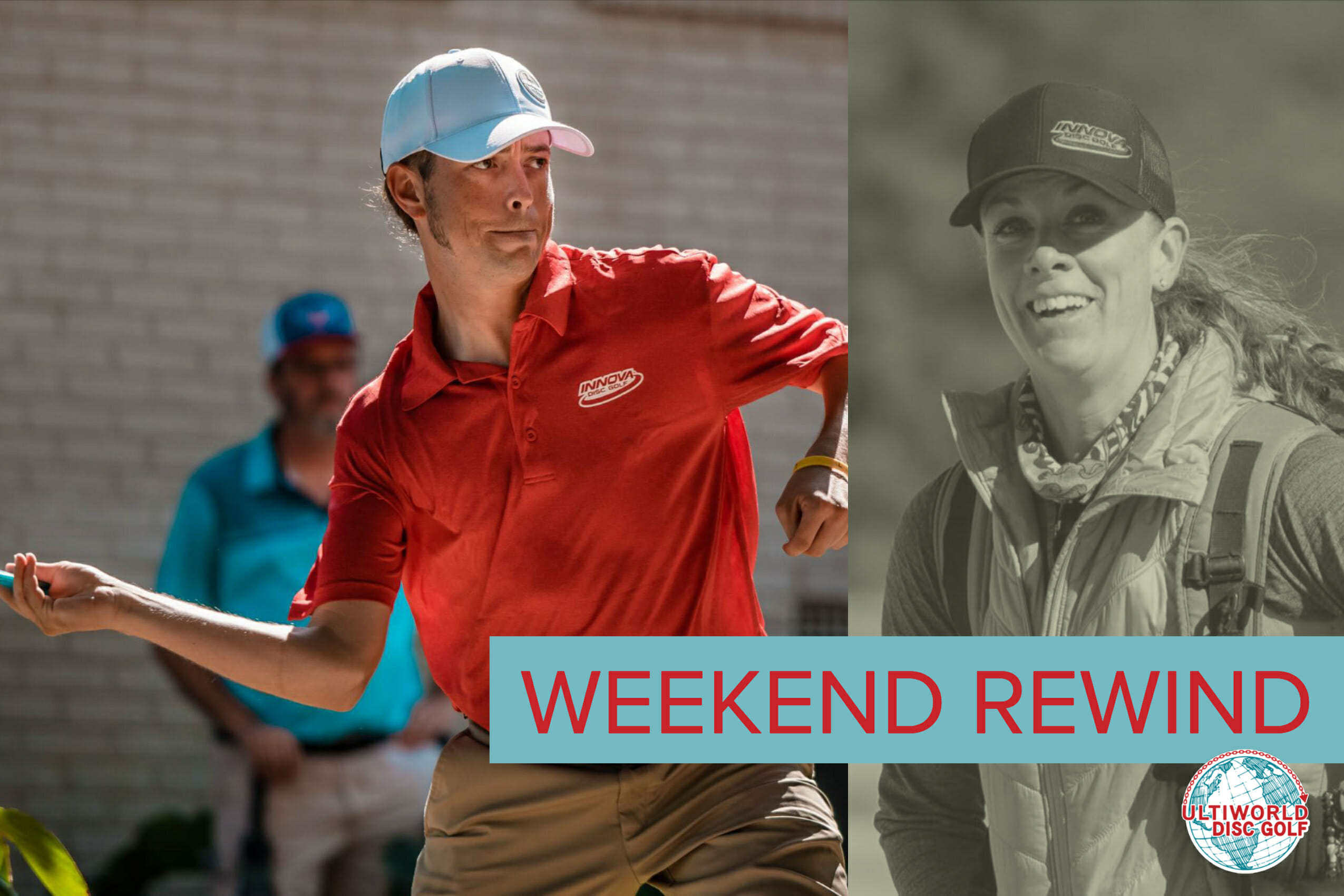 There was plenty to talk about at the Nick Hyde Memorial, but we're not forgetting the rest of the weekend's action, including two more A-tiers in the southern half of the country.
Paul McBeth took a three-stroke lead going into the final round at the Open at Tallahassee, but wasn't able to leave with a win. Calvin Heimburg tied the tournament hot round of 61 with a 1069-rated final round Sunday to beat McBeth by three and win his fifth event of the year. It's his second consecutive Florida A-tier win after claiming the victory at the Jacksonville Open last weekend. Heimburg's 1049-rated round average over the tournament is five points higher than his most recent rating update.
Heimburg finished the tournament at 32-under par 193 total. McBeth was second at 29-under par 196 total, and Matt Orum finished in third at 28-under par 197 total. JohnE McCray got out to an early five-stroke lead after round one but was not able to hold on. He finished in fourth.
Ellen Widboom has been loving Florida as much as Heimburg, winning the Open Women's division in Tallahassee to also double up wins on consecutive weekends. Widboom won the Jacksonville Open and was second at Throw Down The Mountain. Widboom averaged 22 points above her rating to beat Madison Walker by three strokes. Hannah Leatherman finished third.
Barry Schultz won Pro Masters by 25 strokes with a 30-under par showing.
---
In an Arkansas warm-up before this week's Jonesboro Open, Gregg Barsby won his first A-tier of the season at the Vintage Open in Russellville. Barsby's 1060+ rated second and third rounds were enough to pull away from Kevin Jones and take the win by three strokes. Joel Freeman and Alex Russell finished third and fourth respectively.
Missy Gannon came out of the gate hot with a 968-rated round one and rode that to a ten stroke victory in FPO. Deann Carey and Kona Panis rounded out the podium.
---
Sarah Hokom came out on top at the Texas Women's Championship. She beat Christina Linthicum and Stephanie Vincent in a 14-player pro division.
Loosies