FPO went back-and-forth over partial round completion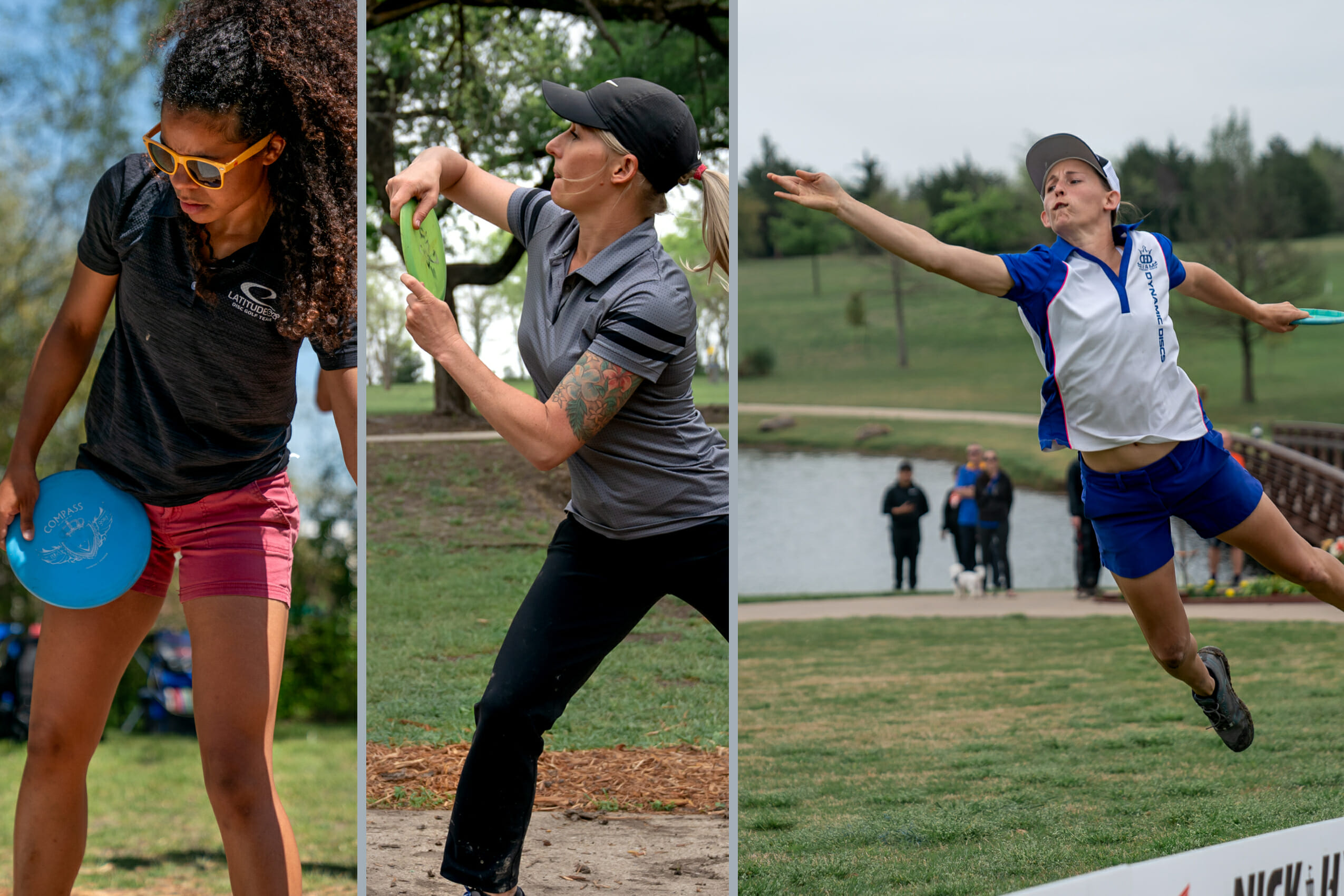 In what has become an annual occurrence, the Nick Hyde Memorial was as much about the spring Texas weather as it was the golf, which is a shame, because was there some good golf.
The real story of the weekend is what went down in the Open Women's division. We expected a Lone Star showdown between the five tour regulars in attendance, but got an added bit of drama to go along with it.
Rebecca Cox and Catrina Allen were tied for first after the first round, shooting even par 67s, a four-stroke advantage over the field. Lisa Fajkus and Paige Pierce joined them on lead card for the second round. This was all well and good, except the second round was ravaged by fast-moving and dangerous storms.
The leaders were only able to make it through four holes on Saturday before the round was eventually canceled and play suspended until Sunday.  Just getting through the four holes involved several hours of delays, with numerous starts and stops to play.
Tournament Director Matt Siri informed the players that the protracted round two from Saturday would not count, and that only round one and Sunday's final round would count toward the final results. Cox and Allen continued to play well and tussle for the lead during Sunday's round, exchanging strokes through the front half of the course, with Cox playing bogey-free and building out a two-stroke lead over Allen through hole 11.
And then the circumstances changed.
Siri was waiting for the group on the tee pad of hole 12 to inform the players that, after consulting with PDGA officials and referring to the Mid-Event Weather Suspension & Cancellation Guidelines Policy,1 the partial round played Saturday would need to be "finished" through hole 9 and not abandoned as originally planned, thus counting toward the final results. The group agreed to play holes 5-9 immediately following the completion of the current round.
"I had used part of the weather policy that was for a final day cancellation," Siri told Ultiworld Disc Golf. Between the policy mix-up and a frantic Saturday, Siri said he'd also been battling an illness which left him not fully focused on the semantics. "I've asked for years for someone from the PDGA to come out to the event. Even if the PDGA could provide one person to some of these bigger tournaments where you get a lot of touring pros to help out with this kinda stuff."
Cox, the leader, had to take the news in stride and regain composure immediately.
"It was kind of a rollercoaster," Cox said. "I was playing [Sunday], like, so relieved and trying to take advantage of the previous day being wiped clean. And then I'm sitting on that teepad thinking, okay, well now I'm back three strokes. It was a weird situation. It was tough. It razzed me for a couple holes."
While it is fair to say the division was rattled by the news, Pierce took it a little differently.
"I loved it," Pierce said. "More time to catch-up."
Pierce would start an assault on first place and not let up. She birdied three of the final five holes to finish 3-under par 64 on Sunday to pull within three of Cox, who was still up by one stroke after two rounds, before Saturday's scores were added.
Despite Cox's strong Friday and Sunday, she had started Saturday at 4-over par through four holes. Pierce, who went 1-over par on Saturday, was tied with Cox at 4-over par total once play resumed on the "final 9," and both were chasing Allen who was even par total starting on hole 5 of the final.
Allen double bogeyed the first hole to cut Pierce's deficit to two. Scores remained the same until Pierce picked up a stroke after parking hole 8. She would still need to get another back on the par 5 hole 9 to tie Allen on the final hole.
"You can't count on Catrina to get a par..and I figured an eagle would win it," Pierce said. "I played the same shot I had been playing all tournament. I put it exactly where I wanted it on the drive and threw a really good second shot. I thought I was going to have a 45 or 50-footer, but I got up there and it was an 18-footer. I got to watch [Catrina] approach, so knew if I made the putt I would win.
"It was really nerve-wracking."
Pierce, who was not putting particularly well, canned the tester for the win, her first of the season. She finished at 1-over par 165 total, Allen was second at 2-over par 166 total, and Cox was third at 5-over par 169 total.
On the MPO side, the round never started Saturday, so the division only played two.
Nick Newton was out front early with a one-stroke lead over Eagle McMahon, but couldn't keep up on Sunday.
McMahon, Paul Ulibarri, and Ricky Wysocki shot the hot round 12-under par 55 during the final, which allowed McMahon to coast in with the win. McMahon did all his work early Sunday, going 12-under par through 13 holes before recording pars the rest of the round. He was bogey-free on the weekend.
While he wasn't particularly sharp on the green — 19th in Circle 1X putting — McMahon made up for it by going 100% in scramble rate, and led the field in Circle 2 in regulation.  He was also third in C1 in regulation.
McMahon finished in first at 22-under par 112 total. Ulibarri moved up eight spots into second place to finish at 19-under par 115 total, and Newton slid to third at 18-under par 116 total.
---
This policy was written in part to weather cancellations at major events including the shortened Nick Hyde Memorial in 2017 ↩